Jon's In-House Accelerated Program
Get the extra set of hands you need to run and grow your business and sales pipeline
"A great team works like a group of jazz musicians. Each instrumentalist knows their instrument and can solo on it, yet they choose to play together because they can achieve a more vibrant sound together." Jon Dwoskin
Jon, I really appreciate your time and guidance. After 18 years in the business, my meetings with you get me motivated!
Colin, Senior Vice President – Managing Director

Jon, We just got the call from the President of our National company letting us know that we made Gold Circle and that we were the #1 growth market in the entire franchise/company for 2017! We grew by over $1.8M and we couldn't have done it without your guidance. Thank you for sticking with us, helping us work through our challenges, and always keeping us on course.Thank you for being our secret weapon!
Bryan and Jared CEO/COO

"Jon is like having your own/custom COO to always guide you in the right direction, with the right cutting edge strategy, while always keeping you thinking about what's next."
Scott, President

Need an extra set of hands to run your business?
Is it time to start working ON your business instead of IN your business?
Are you growth-minded, but can't seem to grow because you are stuck?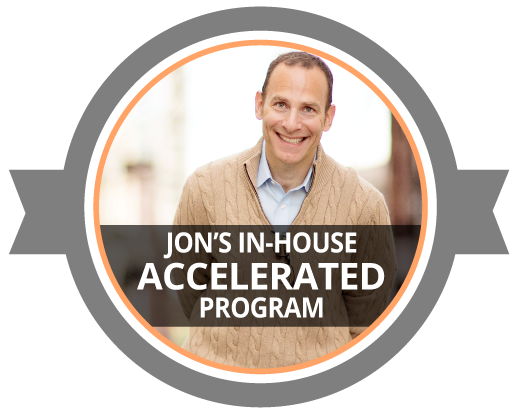 Partnering with your leadership team, I will roll up my sleeves and personally spend time within your organization to achieve the results everyone's just been talking about.
A sampling of what I will do with you and your team:

Work with all levels within the organization on day-to-day tasks you shouldn't be doing
Work with your managers and grow their skill set, effectiveness and influence with the people they manage
Act as a Sales Manager to provide your sales team with all the tools they need to close
Help your organization's sales team grow its bottom line
Get everyone working from business plan with leading activities that grow the business and themselves
Refresh and reignite the corporate culture
Turn decades into days with my coaching, leadership skills and sales mastery
Together we'll accelerate your growth strategy, evolve your culture and take your business to the next level.
All of Jon's training includes his THINK BIG Methodology so you can achieve the results you need to grow your business, yourself and your people so you can Think Big!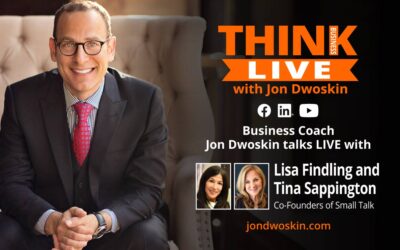 Michigan schools have been on lockdown since March.Jon, Lisa and Tina discuss how Small Talk has incorporated tele-therapy for children during the COVID-19 era. Lisa Findling co-founded Small Talk to create a warm and functional speech and...