The Think Big Movement PODCAST
"Growing your business big never sounded so fun." Jon Dwoskin
In this podcast, Jon Dwoskin, Executive Advisor and Business Coach takes his book, The Think Big Movement, to the next level by interviewing successful business owners, executives and top sales people.
Listen in as Jon and his guests share their Think Big strategies, including best business practices, business advice, and business acumen so you, too, can grow your business big. Very Big!
New Think Big episodes every month.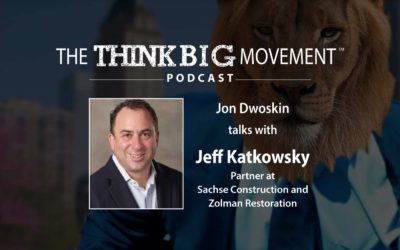 Jeff Katowsky is a dynamic business leader who has found much gratitude and experience as a principle of two thriving local companies: Sachse Construction and Zolman Restoration. Sachse Construction is a 25 year old, medium sized commercial general...
read more