BUSINESS BUILDERS
JEFF SLOAN & JON DWOSKIN
Building business, building community
Weekly group LIVE coaching with Jeff & Jon
every Wednesday 5 p.m. to 6 p.m. ET
STARTING SEPTEMBER 8, 2021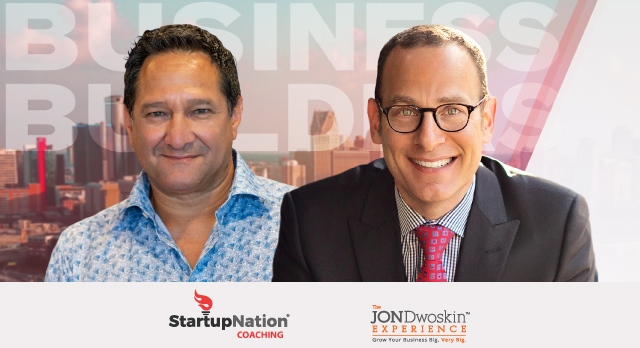 BUSINESS BUILDERS
JEFF SLOAN & JON DWOSKIN
Building business, building community
Weekly group LIVE coaching with Jeff & Jon
every Wednesday 5 p.m. to 6 p.m. ET
STARTING SEPTEMBER 8, 2021
Business Builders is a collaboration with Jeff Sloan and Jon Dwoskin. It is an affordable resource for entrepreneurs to learn what it takes to start and grow a profitable business. Join to receive exclusive content and collaborate with a group of like-minded individuals.
Business Builders meets every Wednesday from 5:00 p.m. to 6:00 p.m. ET  — STARTING SEPTEMBER 8, 2021 — and includes a private Facebook group of practical tools and proven strategies.
As a member, you'll not only receive access to a supportive community to help you navigate as you build your business, but you'll also get exclusive content with proven strategies to implement daily to help achieve your goals. 
Jeff and Jon's private Facebook group features exclusive content and provides a collaborative hub for like-minded entrepreneurs.
Content/Curriculum and Community
Access to private Facebook community group featuring weekly content and communication
LIVE weekly group coaching sessions with Jeff and Jon. Get answers to your questions, valuable insights and more!
ON-DEMAND access to all past training sessions within the private Facebook group for viewing any time
Private membership page where you can manage your membership and access all of the coaching group resources and past session videos.
Worksheets, guides and tips designed to help you map out your business plan, as well as action-oriented tools and strategies you can use to build a better business
Weekly Activity Tracking Workbook: To keep you consistent and measure your activity!
Networking with fellow group members
Note: There will be no class on holidays, holiday weeks and/or if hosts are on vacation. Class days and times may change on occasion depending on hosts' schedules.
MEMBER TOOLS AND RESOURCES
PRIVATE FACEBOOK GROUP
Content & Community
Get access to exclusive content, including worksheets, blogs, videos and much more. Network and collaborate with like-minded professionals.
WEEKLY GROUP LIVE COACHING
Every Wednesday 5 pm to 6 pm ET
Every Wednesday, Jon and Jeff will answer your questions, provide business development tips, and much more in a powerful group setting!
Note: There will be no class on holidays, holiday weeks and/or if hosts are on vacation. Class days and times may change on occasion depending on hosts' schedules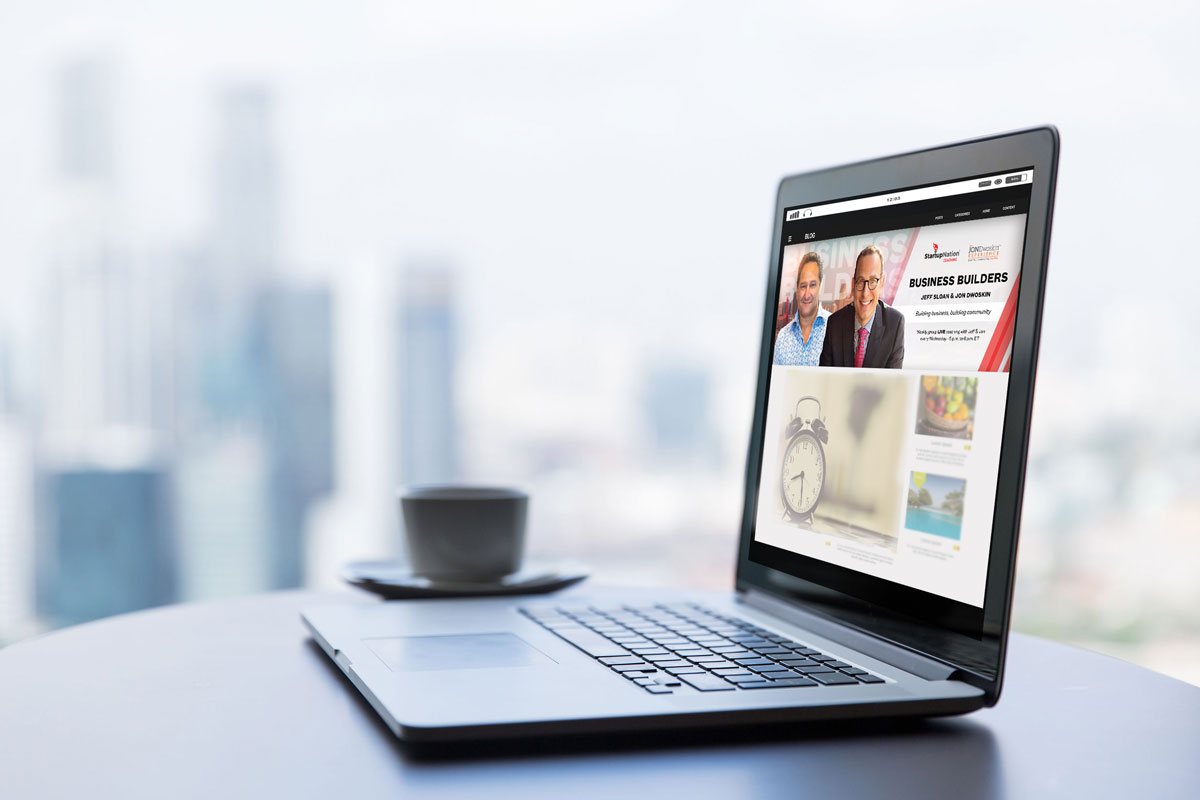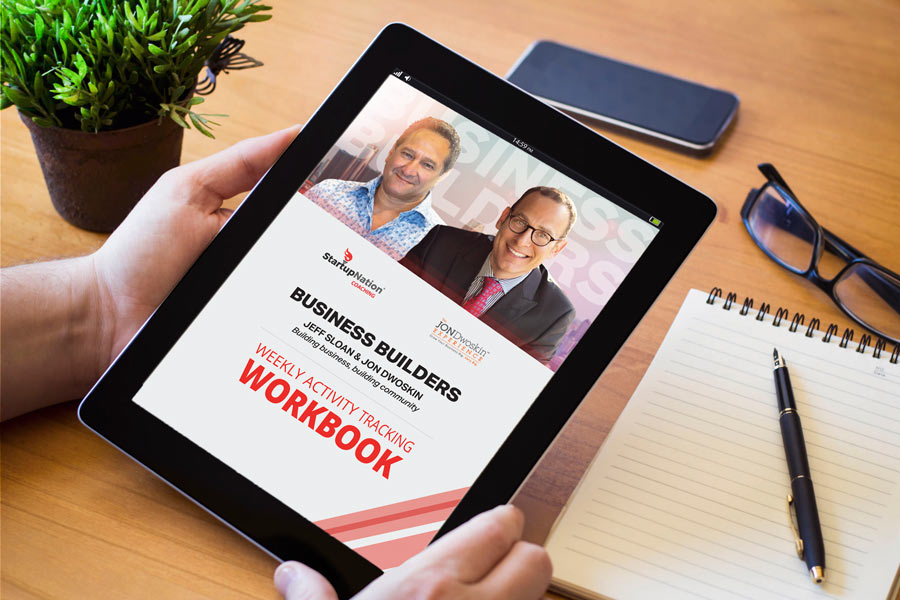 COACHING RESOURCES
Resources, worksheets and a weekly workbook delivered to your inbox will provide you with actionable items you can implement immediately.
They will lead into discussions during the live weekly coaching sessions and carry over to help you align your business goals with actionable items and provide resources so you can adjust your business strategy to focus on achieving your goals.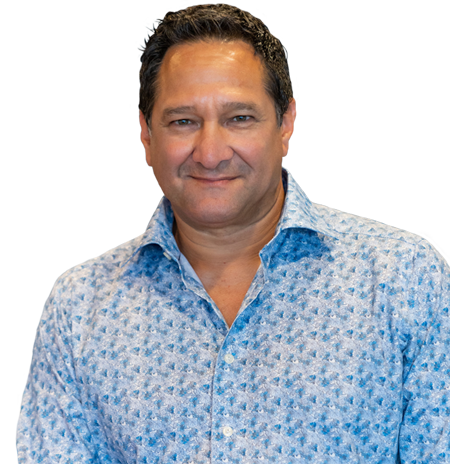 MEET JEFF SLOAN
Jeff Sloan is a visionary and entrepreneurial expert with a proficiency in creating and developing early stage companies. With over 30 years of experience, Jeff has truly lived the entrepreneurial journey and is dedicated to helping others realize their potential by bringing their ideas to life.
Entrepreneurs are Jeff's people. Like him, they become stronger when faced with a challenge, and see it as their obligation to courageously pursue a better way, no matter the odds. They understand, like Jeff, that successful people take command of their reality and transform it into something great.
Jeff serves as founder and CEO of StartupNation, LLC., a multi-media company that provides educational and inspirational resources to aspiring entrepreneurs and existing small business owners. In his leading role with StartupNation, Jeff hosts the award-winning StartupNation Radio show on WJR AM 760 in Detroit, which has aired since 2004 in over 85 markets nationally. Jeff also hosts the daily WJR "Business Beat" segment live on air during the morning drive prime-time programming, in which he spotlights subject matter of interest to the entrepreneurial, startup and tech community.
Jeff is also founder and CEO of StartupNation Ventures, LLC., a company that partners with founders to develop their business concepts into viable startup businesses.
In addition to Jeff's leadership roles at StartupNation and Aria Ventures, Jeff founded and leads the app known as FanLabel , a music gamification platform.
Jeff has keynoted numerous entrepreneurial and business conferences, including the Microsoft Small Business Conference and the Small Business Administration of America annual conference. He has been named one of the 500 most powerful business leaders in metro Detroit by DBusiness magazine's "Detroit 500," as well as Small Business Journalist of the Year, Midwest Region; and among Detroit's top 20 "Dynamic Duos" in Business. Jeff is currently a regular contributor to DBusiness magazine.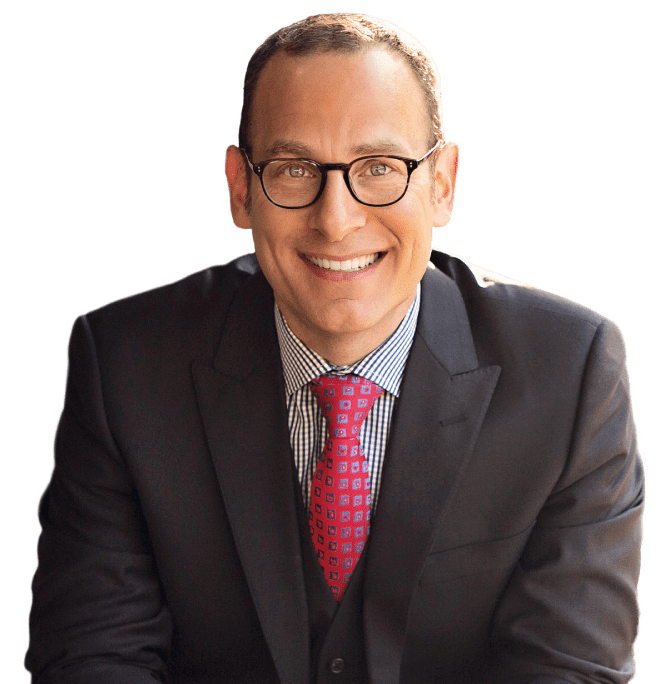 MEET JON DWOSKIN
Jon Dwoskin has been called the "business whisperer" for his remarkable way of advising executives. As a business coach, he helps them see how and why they have become stuck and how they can move forward. In his THINK Big Private Coaching Group, Jon shares concrete tips for staying motivated, rekindling your passion and increasing your bottom line.
Jon has reinvented himself several times. At age 23, he created an online marketing company. This was when the internet was still in its infancy, but Jon instinctively knew it was going to be big, and he successfully sold his company two years later.
He then took those instincts to real estate. After remarkable sales success, he was named regional manager of the Detroit Marcus & Millichap office. This was in August 2008 – one month before the recession hit. Despite the climate, Jon managed to build his branch into the most profitable of Marcus & Millichap's 76 offices across the country. He expanded his team to 45 agents by strategizing, training and improving their skill sets – and holding them accountable to their business plans.
Rather than rest on his laurels, Jon went on to become chief operating officer at the Hayman Company, where he partnered with the firm in its restructuring.
Now, as an executive advisor and business coach, Jon helps executives from all walks of life become unstuck to grow their business big – or, as Jon says, "Very Big!" When his book "The Think Big Movement" came out, it was the #1 Business and Consulting Book on Amazon. He has been on the cover of the Detroit Jewish News, was featured in the prestigious Crain's 40 Under 40, and was named alumnus of the year by Eastern Michigan University. Jon hosts multiple business-growth podcasts, is a Forbes.com contributor, a member of the Forbes Coaches Council, a featured writer for law firm Denha & Associates and a Medium author. He's also a 18-year cancer survivor, devoted husband and proud father of two.
INVEST IN YOURSELF
100 Monthly Membership
CANCEL ANYTIME | GUARANTEED VALUE
NOTE: The first session will be held on September 8, 2021. If you are preregistering, your credit card will not be charged until the week before the private coaching group begins.
Business Builders Private Coaching Group: DBA BUSINESSBUILDERS COACHING, LLC.
Customer service address, phone and email:
34300 Woodward Ave, Ste 200 Birmingham, MI 48009
Phone: 1-866-59-START  Email: contact@startupnation.com
Pricing, Returns/Refunds, Guarantee: Pricing for Private Coaching Group Membership is $100.00 per month. Cancel at any time for full refund of current month's session and cancellation of future payments.
Shipping/Delivery/Fulfillment Timeline: The group coaching program will be delivered in an online format including scheduled weekly zoom meetings, private Facebook group and membership website hosted on Ontraport. Fulfillment timeline is immediate. Sessions are held every Wednesday from 5:00 – 6:00 p.m. ET beginning September 8, 2021 with exception of holidays and potential scheduling conflicts, for which meetings will be rescheduled and members notified.