Jon's Interactive Coach-inars
TM

& Keynotes

"Jon was an amazing speaker that gave us all concrete and actionable things to work on! Of the 100 attendees, nobody left the room or so much as looked at their phone for the two hours- Jon had the room's attention from the start- not an easy thing to do with such a diverse group! We want to have Jon back again!" 
Michael Todasco, Director of Innovation at PayPal
"Jon's presentation to 250 of our franchise owners and managers reignited the passion that's deeply rooted within our core values of our company. We were very happy with the excitement around his presentation and know that our franchisees took home many ideas that they could implement into their business right away." 
Andrew McCuiston, Vice President, Goldfish Swim School Franchising, LLC
"Working with Jon Dwoskin has been the best experience this company has had! Jon put together two programs that were geared completely to the issues and challenges that our sales and management staff deal with on a daily basis. He took the time to thoroughly research us and the needs we had and put together very thought provoking and interactive seminars. The comments afterwards from ALL the participants were extremely positive and one in particular said, "I have been to several seminars but never to one that related so much to my issues and that I could actually walk away with techniques I could use immediately!" 
Paul, Executive Managing Director
"Jon has been instrumental with helping our team's professional development skills grow. With his guidance and assistance, we have successfully hosted two leadership workshops that have greatly impacted our team's skill set. Our primary focus was learning better communication and time management skills. Jon took our areas of concern and created a workshop that was personalized for our needs. Our management team has seen a tremendous difference within our team - We couldn't have done it without him!"
Emily, Lead Talent Services Manager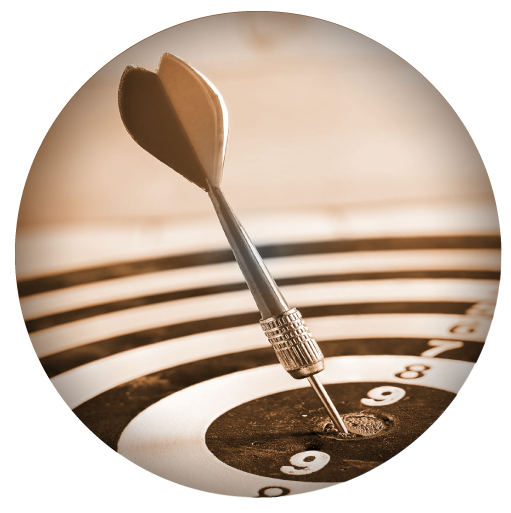 "It's not hard to make decision when you know what your values are."
Roy Disney
Are you tired of not being able to make a decision?
Do you feel like you need to ask everyone for validation?
Are you ready to trust yourself and move forward with certainty and confidence?
Regardless of industry, fear and anxiety over making decisions is one of the largest obstacles I see again and again in businesspeople. That's because they have no sense of their base principles, values or understanding of who they are.
We are in a time where an individual's personal power, unique message and authentic voice are critical and need to be heard. In the Power of Making a Decision and Understanding Your Driving Principles, you will get the tools needed to understand the anchor and core of your own DNA, which will allow you to thrive in any business or venture. We all can make a difference, but no one can put baby in the corner. It's time to speak up!
You and your team will learn how to:
Understand what drives you
Realize the DNA of what you do
Identify your own bedrock and business anchors
Get specific on your mission, vision and values
Understand your step-by-step process of making a decision
Recognize and appreciate your driving principles
Live, work and make decisions based on the above
Be in full alignment with yourself, your values and your purpose
Result:
The roadmap, plan and confidence you need to make a decision. A keen awareness of the fundamental anchors to the core of your DNA and the principles behind everything you do.
What works for you?
We all know that one size doesn't fit all, so I customize my programs to fit your specific needs.
Coach-inarsTM can be conducted in a:
90-minute keynote address
2-hour abridged format
4-hour session
8-hour/1-day session (recommended for larger groups that need more time and attention on each module and interactive discussion)
4-week series (one hour every week or every other week)
Weekly/bi-weekly/quarterly and/or one-year custom training programs
All Coach-inarsTM can be done:
Live – Bring Jon to your office/company for an in-person session
Remotely – Connect via WebEx, Skype or Zoom, perfect for any company with multiple offices around the world
Ready to grow your business big. Very Big!
Contact me directly for details and scheduling:
248.535.7796 or jon@jondwoskin.com
All interactive experiential coach-inarsTM/keynotes have been created by Jon Dwoskin with his 30 plus years of experience.
Samples of Jon's Interactive Coach-inars
TM

& Keynotes:
"I just wanted to reach out and follow-up by saying thank you for taking the time to meet with all of us yesterday. I definitely took a lot away from the seminar, and appreciate you helping me with some of my direct situations. Thank you again for taking the time yesterday to break some things down. Sometimes I need to hear things from an outside point of view, and I think I was able to shift perspectives after hearing you speak."
Tori, Manager and Attendee at Jon's Workshop
"Thank you for the presentation this afternoon. You gave everyone there great tools and strategies to work on their communication and leadership. I've received "thank you" messages from many managers for inviting you to speak to our team."
Jeri, Regional Director
"Thanks for the training yesterday! I really enjoyed it. Looking forward to stopping and starting some things!"
Lucy, Director