Jon Dwoskin's THINK BIG
Coaching Programs
Collaborate, build your business, and learn BIG!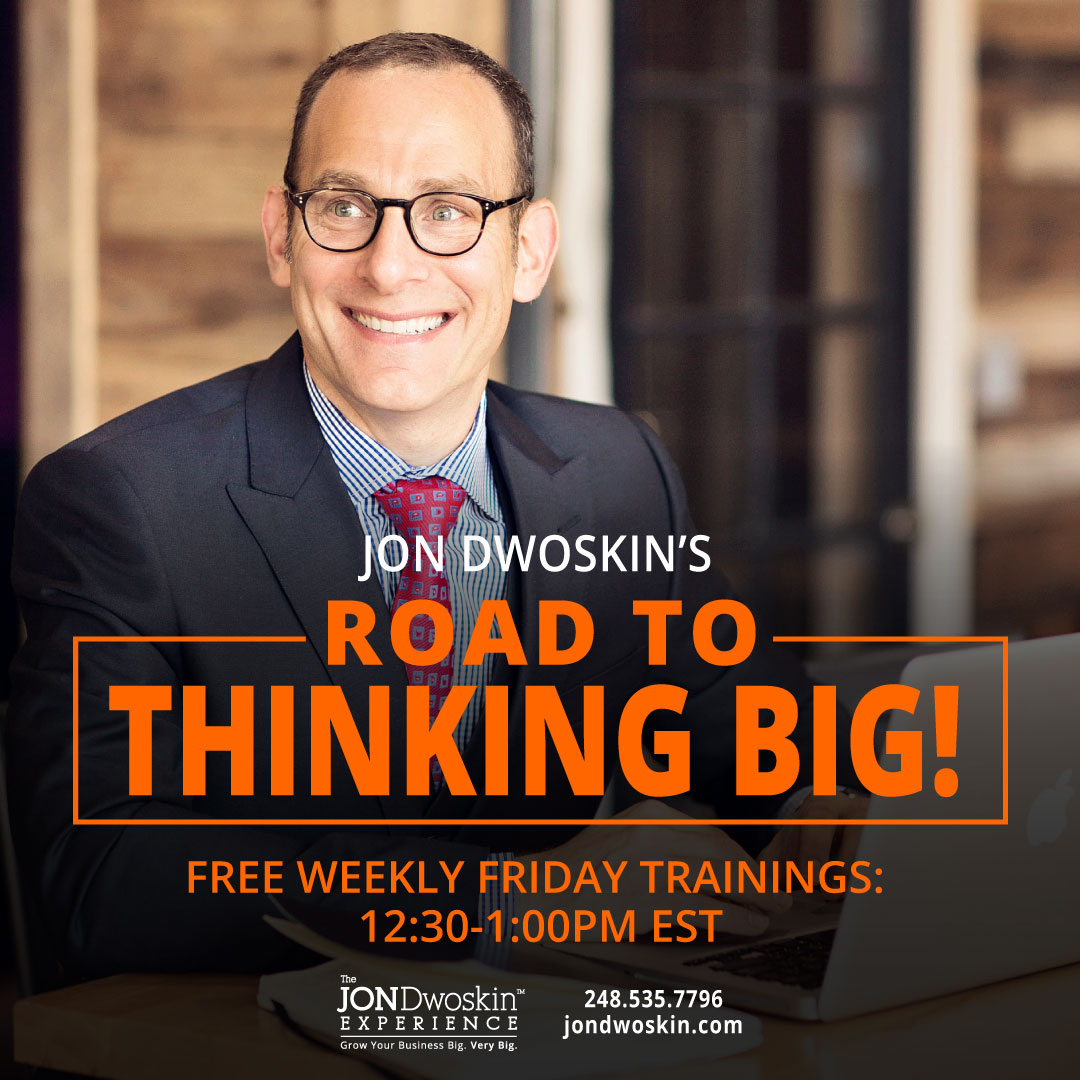 Grow your business, mindset, and bottom line with Jon Dwoskin's ROAD TO THINKING BIG!
FREE Bite-sized, digestible, online training with successful business growth expert Jon Dwoskin
Step-by-step guidance on what your business needs to succeed
Tips, tools and secrets of business growth that you can use now and build into your ongoing business plan and transform your business!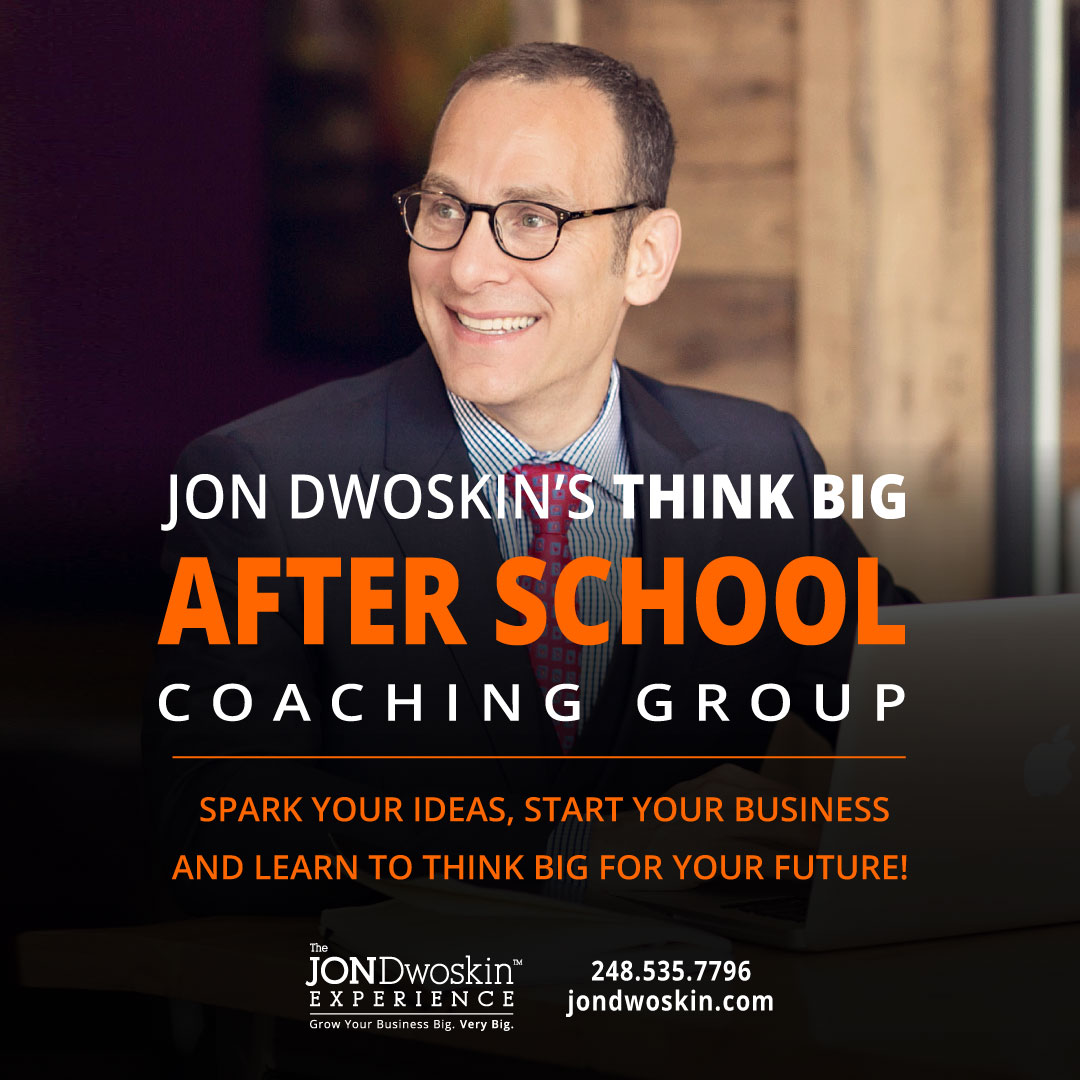 Are you a Graduate School,
College, High School or
Junior High Student?
Access to private Facebook community group featuring weekly content and communication
LIVE Q&A: Get all your questions answered on how to build any business, interview tips on getting your first job or internship, etc.
LIVE weekly group coaching sessions with Jon. 
Worksheets, guides, and tips designed to expand your knowledge and provide usable tools and strategies for starting and growing your business.
Jon's Book: The Think Big Movement: Learn the value of consistency and more so you can learn how to create BIG results in your future.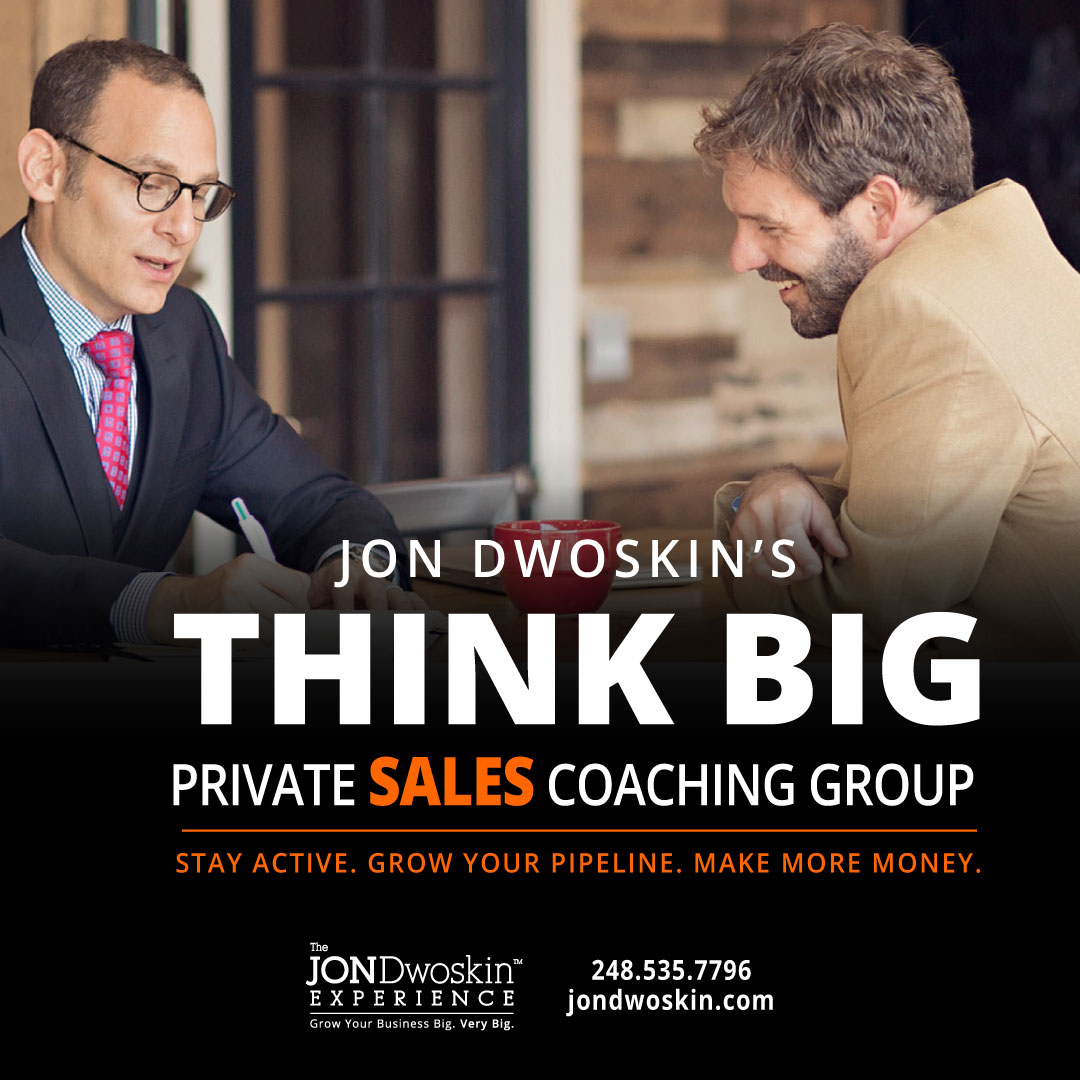 Stay active, Grow your pipeline,
and make more money with
Jon's THINK Big Private Sales Coaching
Jon's THINK Big Private Sales Coaching Group offers access to exclusive content and a collaborative environment of like-minded sales professionals who are looking to create more abundance and value for themselves and those around them.
As a member, you'll not only receive access to a supportive community to help grow your relationship capital, but exclusive content with proven strategies to implement daily to help achieve your goals.
Jon's private Facebook group is the hub of exclusive content and your collaborative environment of like-minded sales professionals.