Jon Dwoskin's CEO Playbook and
Sunday Think Big Planning System
"Every sports team in the country has a playbook. Do you?" Jon Dwoskin
Looking for a simple solution for rapidly growing your business?
Have you become complacent and need to kickstart your business growth?
Seeking a new strategy to increase your sales, grow your bottom line and enhance your client relationships?
Ready to alter your business – and your life – for the better?
Wondering where to find the daily tools to make this all happen?
If you've answered "yes" to any of these questions,
Jon Dwoskin's CEO Playbook: 21 Strategies to Think Big and Jon's Sunday Think Big Planning System are just what you've been looking for!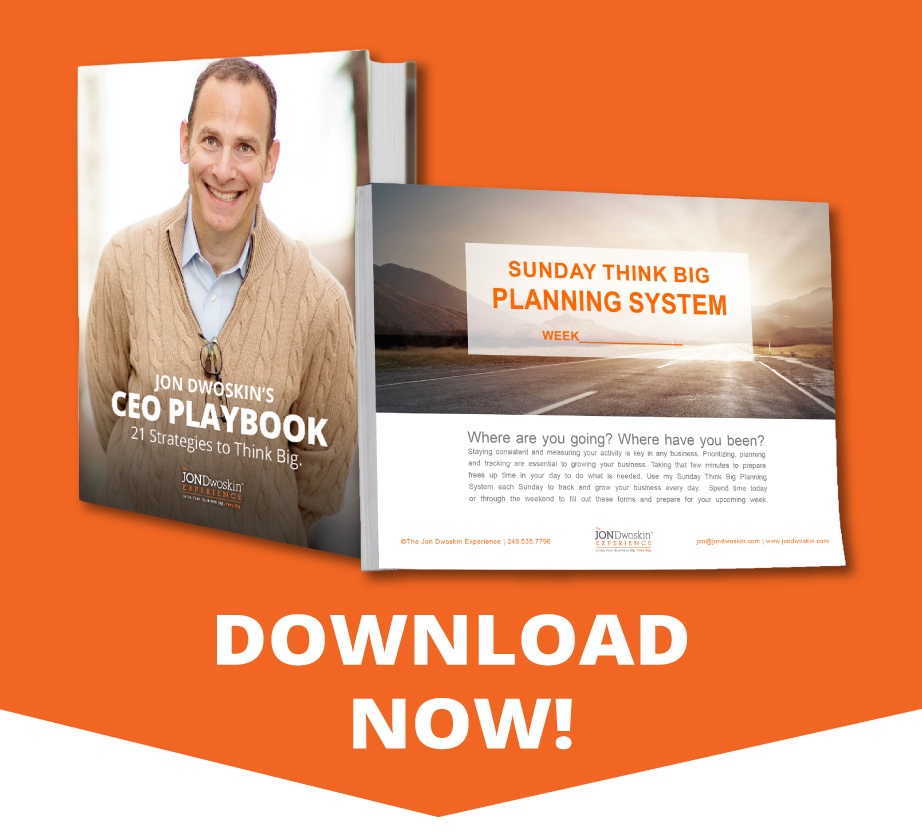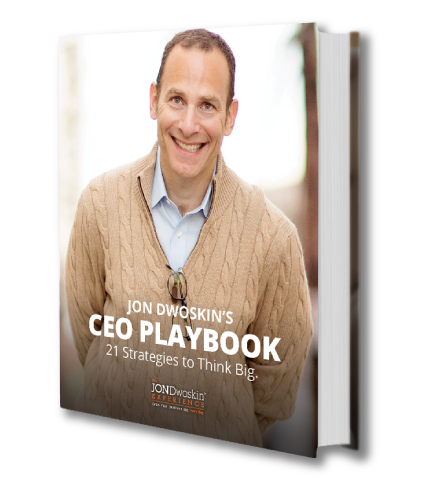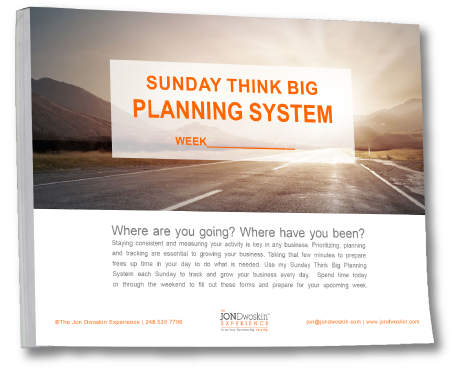 Jon's CEO Playbook gives you the essential insight, clarity and fresh ideas to take your business to the next level.
Jon's Sunday Think Big Planning System offers the tools you need to plan your day and week so you can accomplish your goals. Turn your Sundays into planning days for the week. The system cuts right to the chase to provide measurable action that you can take now to grow your business Big. Very Big!
Implementing these strategies and using this daily workbook may seem daunting at first. But NOT taking action will only add roadblocks to your journey towards success.
Worried about getting started? Have questions about how you can work these ideas into your specific business?
I am here to help. Contact me to start thinking Big!
Think Big!
Jon
248.535.7796
 jon@jondwoskin.com
Looking for more? Check out my other free ebooks and downloads here.