The Dwoskin Report: Master Your Time
Transform your business and your life by reclaiming your time!
Are you ready to Master Your Time and take the necessary steps to create a viable work/life balance?
Everyone wishes they had more time in their day. Creating a productive work/life balance sounds great, but where do you start?
In this edition of The Dwoskin Report, you'll learn how to get more out of each day so you can grow your business with intent, avoid burning out and balance your work and life!
Get a detailed guide and valuable tools to:
Increase your productivity
Reclaim your valuable time
Break free from the trap of multi-tasking
Identify and delegate time-wasting activities
Be present and intentional about every minute of your day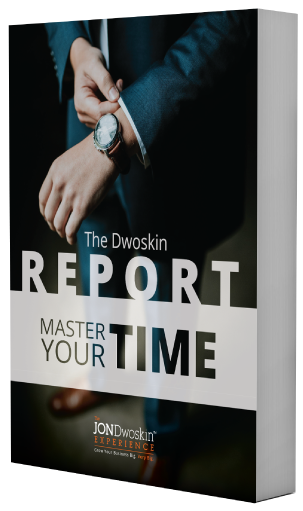 Download the
latest edition of
The Dwoskin Report now!