85% of the jobs that will exist in 2030 haven't even been invented yet, estimates the report, which was authored by the Institute for the Future (IFTF) and a panel of 20 tech, business and academic experts from around the world.
(Daniel Tencer, July 2017)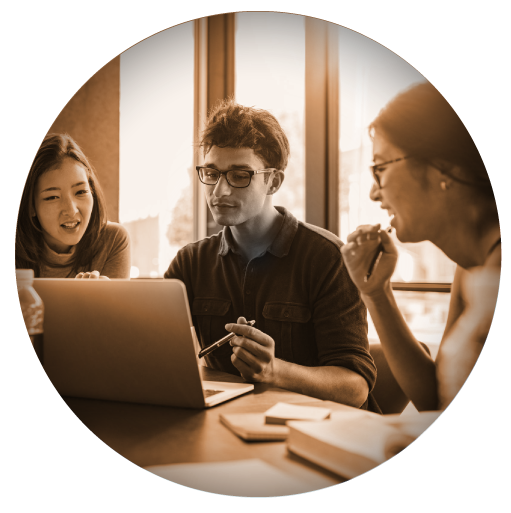 "There are some things you can't learn at any university, except for one, the University of Life … the only college where everyone is a permanent student."
E.A. Bucchianeri
Ready to graduate high school, college or grad school and have no clue what to do next?
Want to make it in the real world but don't know how to get started?
Dream of building your own business, but lack the practical knowhow to make it happen?
I often talk to students who are about to graduate from different levels of school, but few – if any – seem to have the knowledge, tools and/or confidence to start their own business.  They may be eager to jump in, but despite their years in the classroom, lack the real-life, practical tools to actually grow a company.
That stops today and starts the beginning of YOU creating the ultimate roadmap to building your business. The Entrepreneurs Playbook gives you all the tools they didn't teach you in school. Using my 30-plus years of diverse business experience, I have created the definitive business planning workbook that will help you crush it!
You will learn how to:
Build the roadmap of your business from A to Z (or as I like to say, from A to profits)
Plan, identify and grow from the bedrock of your business
Understand the people you need and how to recruit, train and retain them
Set up the essential back office, operations and sales team
Scale your business
Market and brand yourself and your company
Create a detailed specific, measurable business plan for unlimited growth
Manage and get the most out of people
Result:
A unique roadmap and complete understanding of how to grow your own business right out of school — and never again work for anyone in your life.
Just ten years ago, 'social media manager' or 'mobile app developer' would have seemed like imaginary job titles to most. With the accelerating pace of social and technological change, the World Economic Forum estimates that 65 percent of children today will end up in careers that don't even exist yet.
(Craig and Marc Kielburger, May 2017)
"I attended the FEI Hot Topic Presentation on Time Management by Jon Dwoskin of The Jon Dwoskin Experience. Jon shared some great tips and new ideas on how to improve our individual time management skills and how to help our teams rethink how they look at managing time. He even shared the full presentation with all of the tips, worksheets, and ideas, which will allow us to share the time savings more broadly across our teams. The content applied across all types of businesses and from the individual to the team. It was very well done and applicable to all."
Kim
"Jon was an amazing speaker that gave us all concrete and actionable things to work on! Of the 100 attendees, nobody left the room or so much as looked at their phone for the two hours- Jon had the room's attention from the start- not an easy thing to do with such a diverse group! We want to have Jon back again!"
Michael Todasco, Director of Innovation at PayPal
"Jon's presentation to 250 of our franchise owners and managers reignited the passion that's deeply rooted within our core values of our company. We were very happy with the excitement around his presentation and know that our franchisees took home many ideas that they could implement into their business right away."
Andrew McCuiston, Vice President, Goldfish Swim School Franchising, LLC
"Working with Jon Dwoskin has been the best experience this company has had! Jon put together two programs that were geared completely to the issues and challenges that our sales and management staff deal with on a daily basis. He took the time to thoroughly research us and the needs we had and put together very thought provoking and interactive seminars. The comments afterwards from ALL the participants were extremely positive and one in particular said, "I have been to several seminars but never to one that related so much to my issues and that I could actually walk away with techniques I could use immediately!"
Paul, Executive Managing Director
"Jon has been instrumental with helping our team's professional development skills grow. With his guidance and assistance, we have successfully hosted two leadership workshops that have greatly impacted our team's skill set. Our primary focus was learning better communication and time management skills. Jon took our areas of concern and created a workshop that was personalized for our needs. Our management team has seen a tremendous difference within our team - We couldn't have done it without him!"
Emily, Lead Talent Services Manager
Ready to grow your business big.
Very Big!
Contact me directly for details and scheduling:
248.535.7796 or jon@jondwoskin.com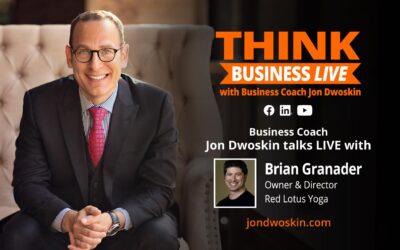 Jon talks with Yoga teacher and Owner of Red Lotus Yoga about how important the power of our breathe can be and how to get back to center in a crisis.Brian Granader's first yoga class came during a time in his life when he was...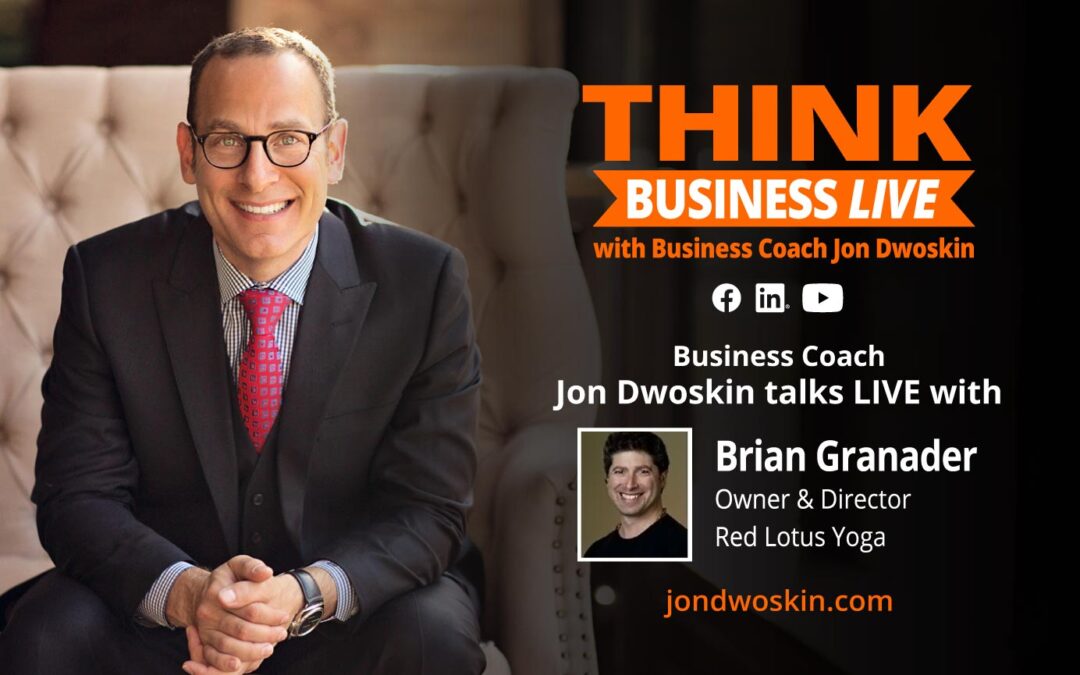 Jon talks with Yoga teacher and Owner of Red Lotus Yoga about how important the power of our breathe can be and how to get back to center in a crisis.Brian Granader's first yoga class came during a time in his life when he was...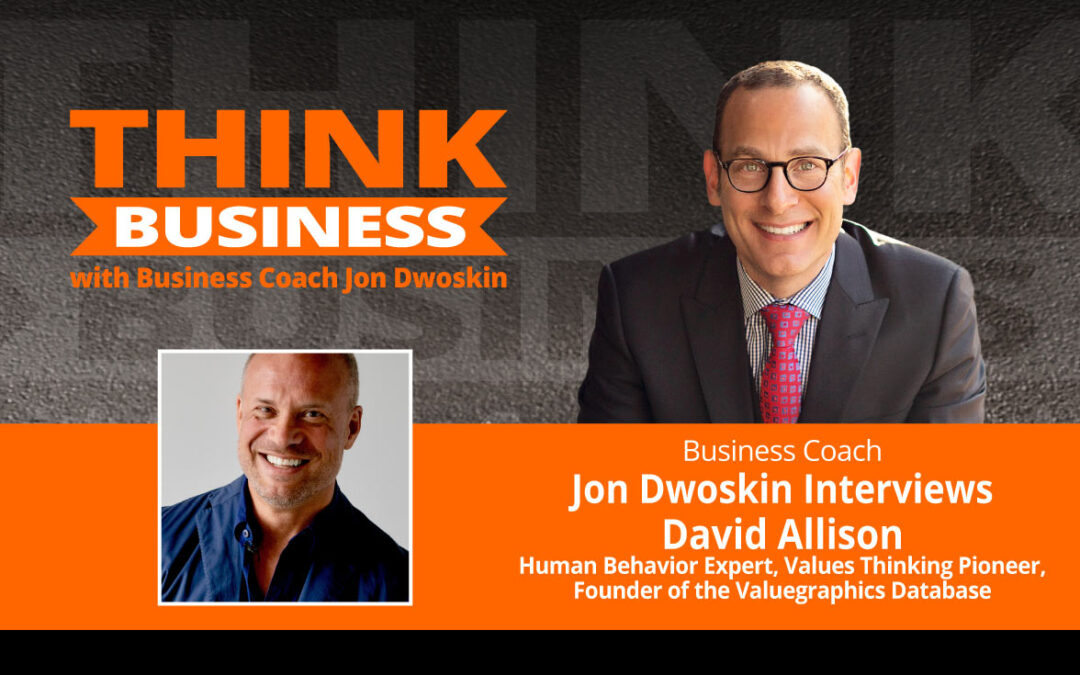 The Importance Profiling Your Audience for Marketing - Human behavior expert and Values Thinking pioneer David Allison is a bestselling author, an international speaker, and an advisor to organizations in all industry...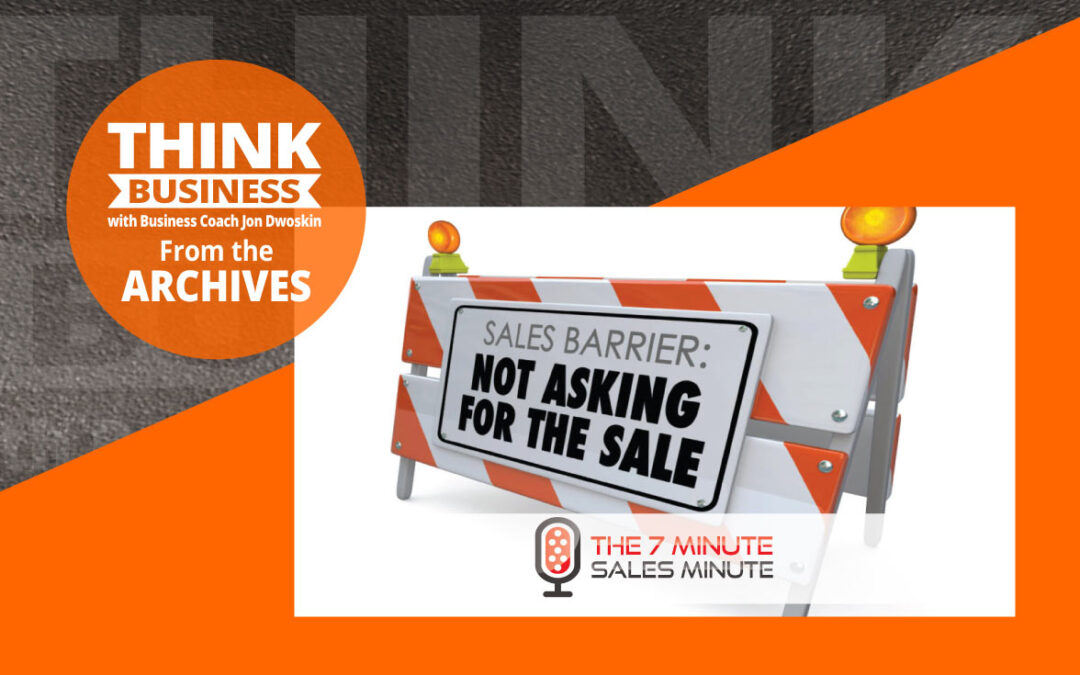 Title - Jon Dwoskin and Scott Fishman offer tips on how to give yourself more chances at earning the business.Also, stop trying to not be a salesperson. Connect with Jon...