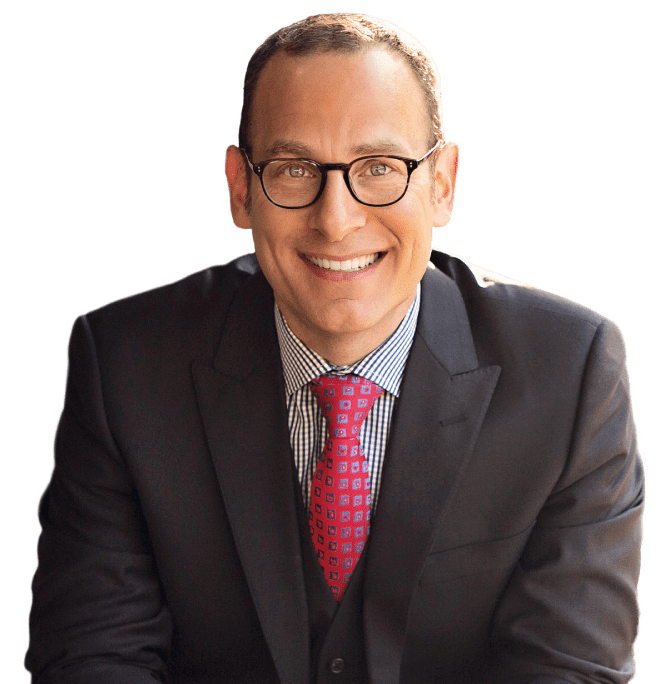 Annual/Quarterly Offsite with Jon
Reflect, recoup, re-energize, refocus, reset and reTHINK!
Start planning to end 2023 strong and start planning for 2024 now!

Get the insight and clarity you need for
determining, planning & achieving your business goals without the guesswork or confusion.
Are you ready to be motivated, redirected, and refreshed for the most remarkable transformation imaginable?
Jon will collaborate with your team in a highly transparent meeting to boost your company's growth, rejuvenate your culture, and streamline communication.
Expect to be stretched to your max!
Jon will review your current business, ask questions to determine where you are stuck, and  work with you to create a roadmap for your success.
A day with Jon will…
Inspire you and challenge you to expand your mindset and operations to push past the obstacles and take actionable steps towards reaching your goals.
Fill out the form below to learn how an offsite with Jon can help you grow your business big – VERY BIG
What impressed me the most about Jon was his ability to make an immediate impact.
He was able to very quickly grasp the intricacies of our unique business so that he could provide specific and meaningful insights right out of the gate.
All in all, we couldn't be happier with both the process and the results from working with Jon!
Win, CEO

Reimagine the way you see your business and the way you run it.
Attack your critical business goals with specific, strategic activities
that address your unique business roadblocks.
These may include:
Figure out what is working and what's not
Key initiatives, everyone's unique ability, what employees should  and should not be doing
Expert assessment
Learn what you are not seeing or hearing in your business so you can tackle core issues head on and drive business growth
Prioritize planning for success
Develop and build your 1, 3, 5+ year business plan with your team
Build your A team
Restructure and get the A-bench you have always wanted – and needed – to grow your business
Create your succession plan
Grow your business confidently and without worrying about the future
Focus your company's goals
Define your goals, vision, mission, and values
Build your company's message
Clarify, simplify and define who you are as a firm and build your messaging the right way
Renew your company's culture
Achieve a refreshed, renewed, and evolved company culture so it is the lively, energetic, goal-oriented one it needs to be
Make the most of meetings
Get the absolute most from your weekly, monthly or annual meetings
Compete to win
Explore new ways to edge out your competition like never before
Strategize C-Level planning meetings
Gain quality insight and direction for your C-level planning meetings to grow your business BIG!
Fill out the form below to learn how an offsite with Jon can help you grow your business big – VERY BIG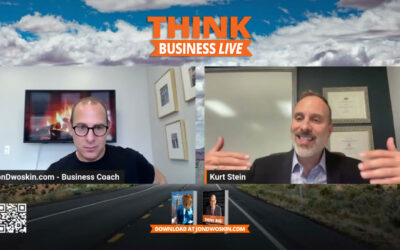 Kurt Stein has started several businesses, and grown each of them. From his long career in technology (25 years), he has seen the ups and downs of economies and companies, and faced those same...
"We were stuck, and self-defeating. Jon showed us a path to find success and start building a plan. He is pushing us to accomplish more than ever. "
Jodie, CMP, CTA, CMM, Director of Operations

"The business planning meeting for our sales team was invaluable!  Truly appreciated."
Jeff, President

"I really loved your presentation!  Looking forward to working with you, you're a great motivator!"
Beth, Salesperson

"I am excited to implement some changes into my schedule and routine, thank you for sharing your expertise. I feel tremendously blessed to have met you and learn some great tools."
Ginger, Salesperson

"When we found out about your crash course business reviews I was a bit skeptical.  What we got was so much more than a business review.  You have helped us dissect all that we have done and find out exactly what we need to be doing to not only meet but exceed all of our goals professionally and personally.  Your ability to get to the core of what we need to work on is remarkable.  My only regret is that we didn't do this sooner."
Bryan, President

"Jon recommended an Offsite Day to help grow our company and mentioned that it was analogous to a half-day boot camp.  Jon is very dynamic, driven, and leads with transparency.  He takes you all the way to the end and does not leave any wiggle room.   We had to look hard at what we individually were doing right and not doing right within the company.  He was able to turn every negative into a working positive.  Before our eyes, our goals were creatively interwoven into making a tighter working machine with higher realistic goals.  Every business needs a high-energy Jon Dwoskin."
Deb, COO

"During our first six months of working together, Jon has provided not only valuable insight, but also acted as an outside board member of my company. His rational, insightful and valuable business advice has helped me think about the future growth of my company and focused my attention on important aspects of my business that were not getting the required attention. Our "on-site" day with my management team was great and allowed my team to articulate important insights about the direction of my company that would have otherwise gone unheard. We had another session scheduled right after the first ended. Most importantly, Jon is a thoughtful person and thinks about the world in a positive manner. He makes you feel that you can accomplish anything and that only small changes in perspective can have big effects for your business and life."
Matthew, CEO

"As the wife of a business owner looking in, it's not so easy to get a clear picture of how things are going.  After an intense seven hour session with Jon, we were able to identify goals on a timeline for sales and growth, what needs are being met or missed between departments, and intentional measures to implement more work/life balance for both owners and their families.  Jon was able to facilitate difficult discussions that encouraged growth and discovery in a positive light.  By the end of the day I felt more confident in the time and energy my husband has put into this business. I also found that my concerns about his presence at home and with our kids and his own health had been addressed.   The experience of an outside source identifying where there is room for improvement has way more impact than if it came from a nagging family member.  The Jon Dwoskin Experience was well worth the time and resources invested, as our business begins to realize success.  Thank you Jon for helping map a plan that meets everyone's needs!
Thank you so much!!"
Lisa, wife of CEO

"Jon, Today's full day offsite was a great opportunity to narrow our focus and get our entire Business family on the same page.  Your guidance has meant so much to us and we know that you have been a big part of our success.  Thank you for everything!"
Jared, President