Micro-learning courses designed to
grow your business big. Very BIG! 
Every course is backed by
Jon's money-back-guarantee.
Limited time offer:
50% Off any course with code GET50NOW
(exp. 12/31/2022)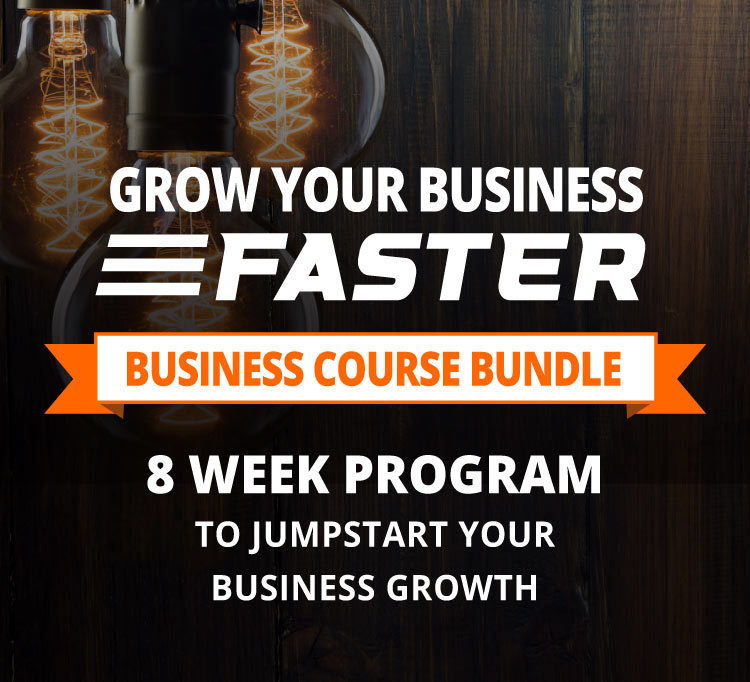 Grow Your Business
FASTER
COURSE BUNDLE
PERFECT FOR:
Anyone in business who wants to grow their business & mindset!
8 weeks of courses delivered to your inbox start immediately when you sign up.
Includes 8 Weeks of Micro-Learning Courses including:
WEEK 1: 7-Day Time Management Challenge:
Master your calendar to master your business and life!
WEEK 2: 7-Day Think Like a CEO & Think BIG:
Get everyone in your company unstuck and on path to their highest potential
WEEK 3: 7-Day Business Planning 101 Challenge:
Have a plan. Follow up the plan. Measure the plan!
WEEK 4: 7-Day Master Your Routines Challenge:
Owning and controlling your days!
WEEK 5: 7-Day Gratitude Challenge:
Get back to center & present. Raise your frequency and vibration. Put a smile on your face and others.
WEEK 6: 7-Day Doubling+ Your Sales Challenge:
Prospecting, The ASK, Storytelling and the Close.
WEEK 7: 7-Day How to Manage People Challenge:
Get everyone rowing in the same direction to create positive results for them and for your business!
WEEK 8: 7-Day Meditation Challenge:
Improve your life and business with this powerful tool!
BUY NOW | 197 98.50
50% off with code GET50NOW
Expires 12/31/2022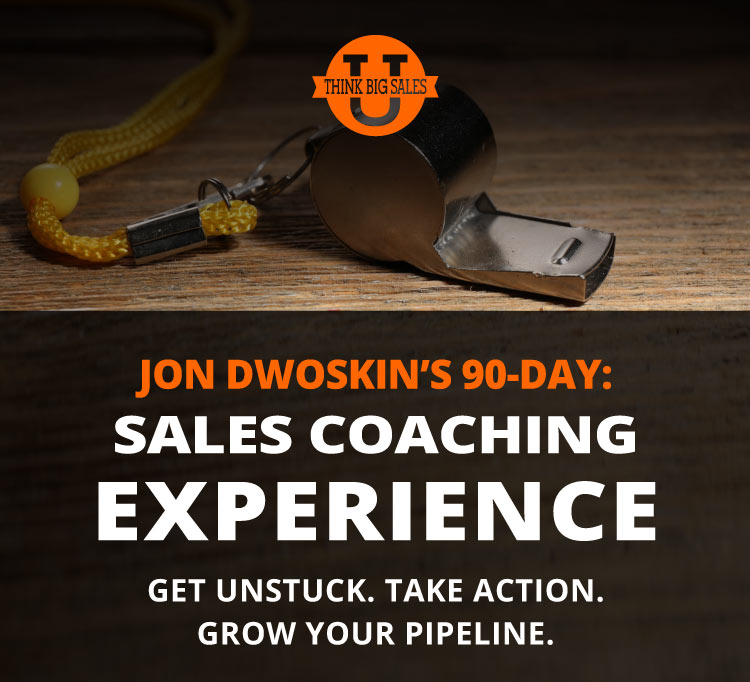 90-Day Turnaround Sales
Coaching Experience
COURSE
PERFECT FOR:
Salespeople & Leaders who want to grow their pipelines & business!
Program starts on Sunday after you sign up. Emails delivered on a weekly schedule (Sun/Wed/Fri).
Sales tools, tips, success secrets, and more to grow your business:
Perfect for salespeople and sales team leaders:
This program includes:
Tools for building a steady sales pipeline
Strategies to make more money consistently
Next-step guidance and accountability
Mentorship to get you — and your sales team — fired up and guide your sales to the next level!
BUY NOW | 397 198.50
50% off with code GET50NOW
Expires 12/31/2022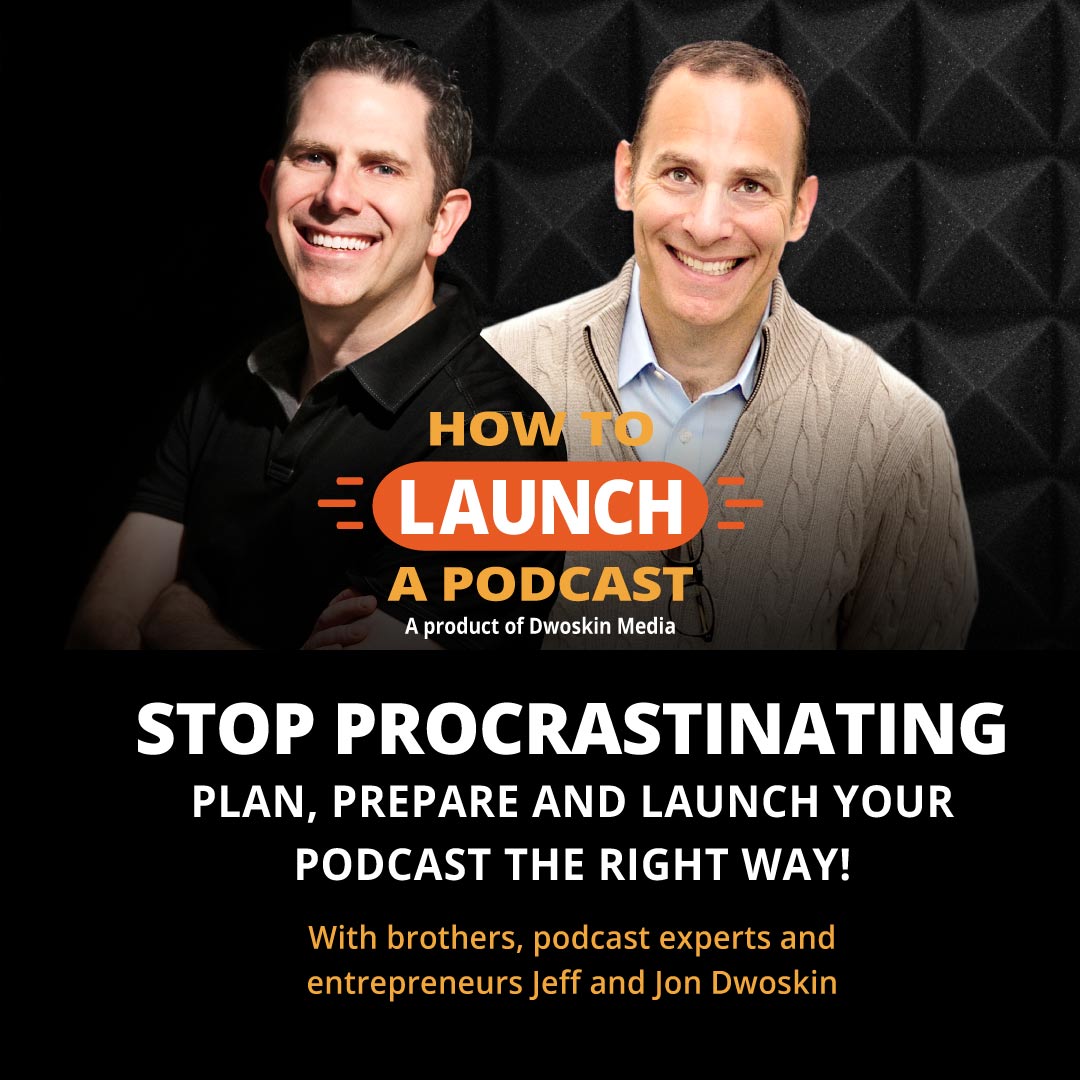 How to Launch a Podcast
A Product of Dwoskin Media
COURSE
PERFECT FOR:
Anyone looking for guidance on how to start a podcast and incorporate it as part of their business strategy.
Get ready to launch your podcast in 30 days with expert guidance:
Jon and Jeff Dwoskin's How to Launch a Podcast Coaching is now a course designed to help you FINALLY get your podcast off the ground:
Brainstorm and create your podcast name, tag line, format, focus and flow from start to finish
Find your voice, your message and the way that you can uniquely inspire your target audience
Develop your show/template outline
Learn the art of asking questions that engage your listeners and build your brand
Learn how to use a podcast to grow your business, revenues, and pipeline
Get ready-to-use email and promotion templates
Build your editorial and promotional calendar
Learn how to get guests and be a guest on other podcasts
Learn how to build your full podcast team
BUY NOW | 397 198.50
50% off with code GET50NOW
Expires 12/31/2022
Ready to Get Even More Out of Your Business?
Join Dwoskin's Daily Business Coaching Now!
JOIN NOW | 97 48.50 MONTHLY
50% OFF with code GET50NOW
Expires 12/31/2022
I designed Dwoskin's Daily Business Coaching with the same strategies I've used to help my 1:1 clients and teams grow their businesses from struggling to success.
This is an ongoing private business coaching group you can join anytime to benefit from fresh NEW content, guidance and mentorship throughout each week.
JOIN NOW | 97 48.50 MONTHLY
50% OFF with code GET50NOW
Expires 12/31/2022
Full details of Dwoskin's Daily Business Coaching
Jon Dwoskin "helped take us from inception to doing over $6M in annual sales in 2019."
Jared, CEO