Jon Dwoskin – 1:1 Business & Sales Coaching
Ready to get UNSTUCK and grow your business big. Very Big?
My one-on-one business and sales coaching will keep you unstuck and accelerate your growth.
It's all about providing you with personalized business and sales coaching services. My laser-focused approach is customized to meet your business and personal needs. It is designed to accelerate your growth, get you unstuck and move you to action.
All of my business and sales coaching includes the concepts and tools from my THINK BIG Methodology.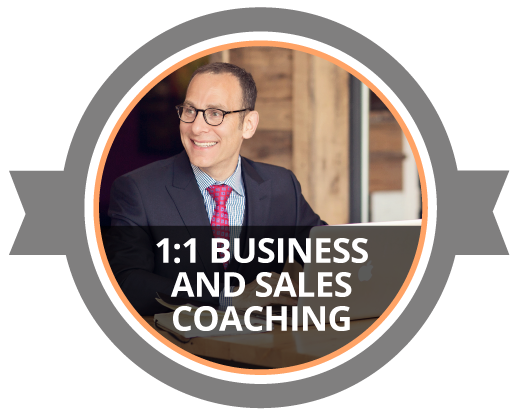 Who is My Coaching For?
Executives and salespeople who:
Want and need to get on track and stay on track to accelerate the growth of their business, pipeline and income
Need to focus and prioritize their weeks
Crave a weekly strategy, brainstorming and business planning jolt of energy, inspiration and weekly roadmap
Your Time Commitment:
Kickoff Business Coaching Deep Dive: 1-3 Hours
On-Going Coaching:
Everyone has a different shelf life. We determine the best plan of action for you to stay unstuck, consistent and in alignment.
Option 1 – 1/Week:
One 15-minute power business coaching call each week.
Option 2 – 2/Month:
30-minute power business coaching every other week
For Every Virtual Meeting:
I provide notes from each meeting. They are sent immediately to your email. All Zoom sessions/recordings will be put in a shared dropbox for your future use (upon request).
Stay Connected:
In addition to above calls, I am your business coach and available when you need a key piece of advice to grow your business in  real time. I return every call/text/email every day.
My Guarantee:
Value on every coaching call or don't pay me
No contracts
Month-to-Month Investment
Every call/text/email returned every day
Contact Me for Details:
248.535.7796 | jon@jondwoskin.com
My one-on-one coaching will create a space for you to get unstuck. 
By asking key questions, I will hear things that you cannot, revealing hidden elements of your business that can be monetized and expanded, then reverse engineering the steps you need to take to reach your goals and grow your business on a consistent basis.
First, we will do a 3-5 hour deep dive so I can learn everything about you, your history, your strengths and where you want to head. Once we've completed this foundational process, we will follow up with my ongoing Sprint Coaching, scheduling 15-30 minute sessions weekly or bi-monthly to keep you on track, accountable and building consistent business growth. Every session includes my detailed notes and recording upon request.
Are you ready to invest in the growth
of your business and get unstuck?
STUCK IN YOUR BUSINESS?
I know how frustrating that can be.
Getting UNSTUCK is 3 Steps Away...

Call Me, Because I Can Help You Get UNSTUCK: 248.535.7796

Develop a step-by-step action plan

Grow your business and stay unstuck with my Business Coaching
Successful?
Stuck in Business?
Ready to get UNSTUCK?
Call Jon today at 248.535.7796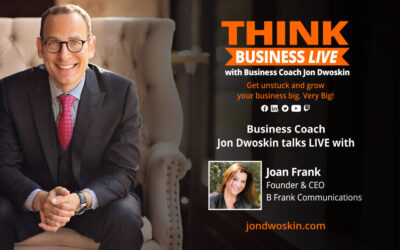 Joan Frank is well known for fresh ideas, energy, integrity and a keen ability to garner stories that make clients stand out. Thanks to her innate ability to determine what's truly...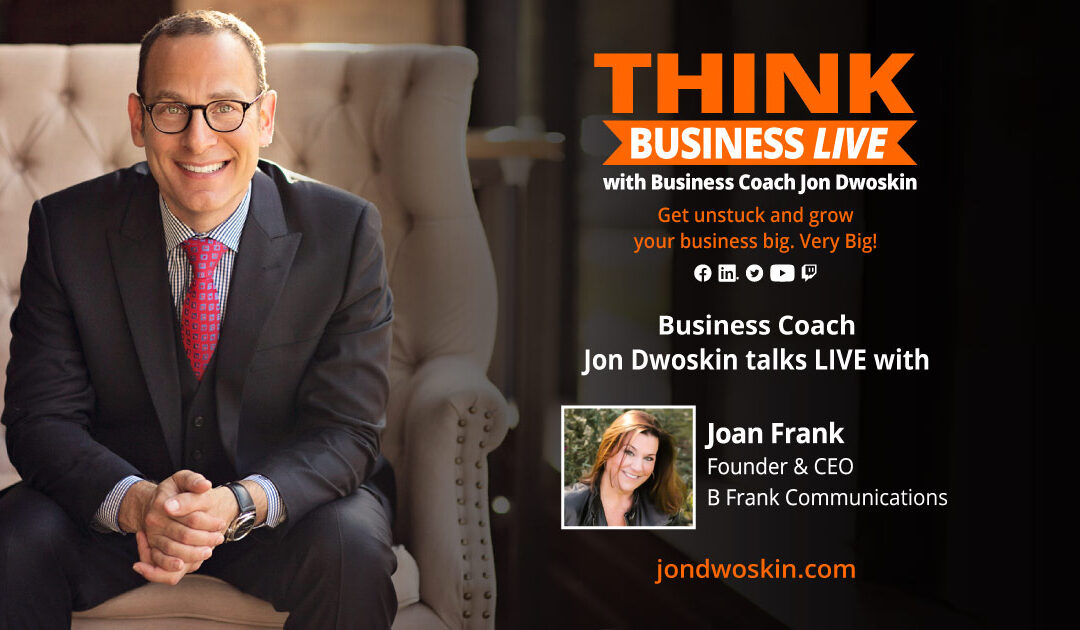 Joan Frank is well known for fresh ideas, energy, integrity and a keen ability to garner stories that make clients stand out. Thanks to her innate ability to determine what's truly...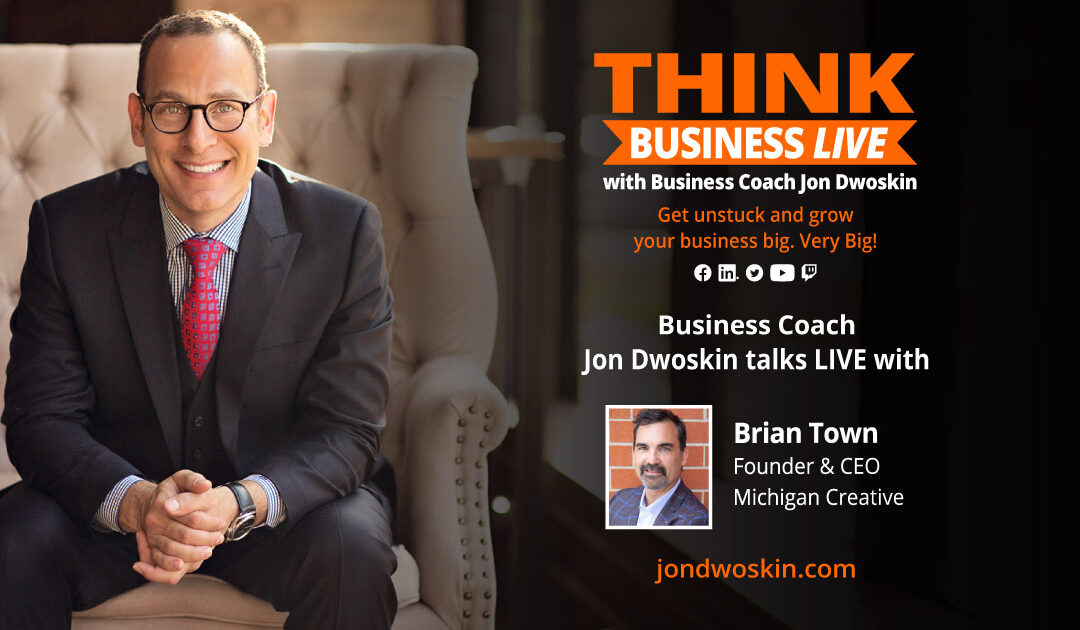 Brian Town is the CEO of Michigan Creative. Brian founded Michigan Creative in 2011 after a long career in education as a film and television production teacher. His passion and...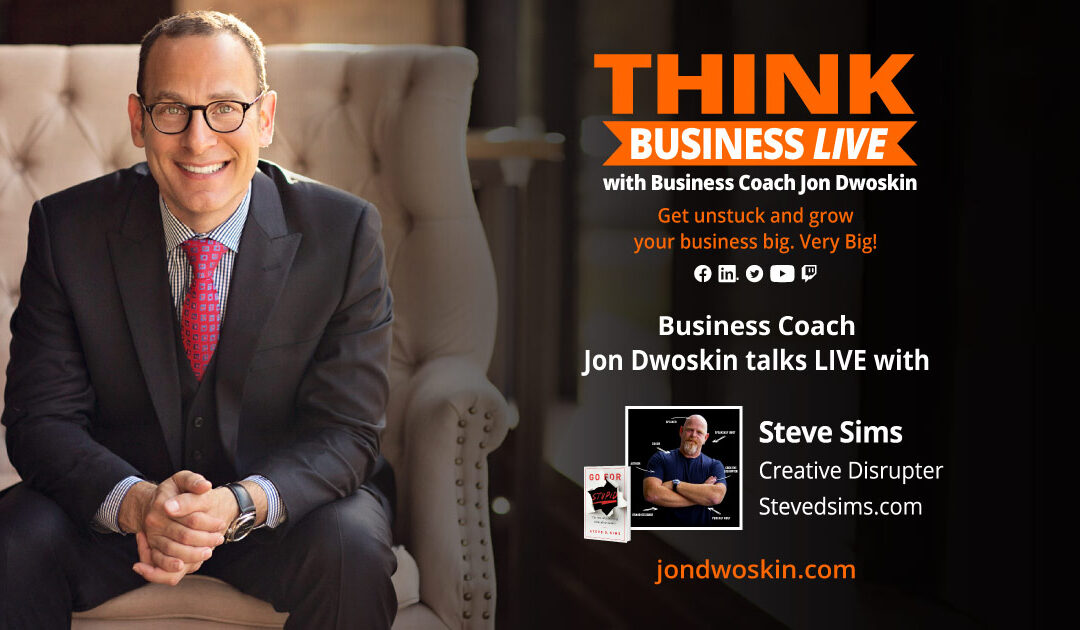 Quoted as "The Real Life Wizard of Oz" by Forbes and Entrepreneur Magazine, Steve Sims is a best selling Author with "BLUEFISHING - the art of making things happen", sought-after coach, Top...
"Jon recommended an Offsite Day to help grow our company and mentioned that it was analogous to a half-day boot camp. Jon is very dynamic, driven, and leads with transparency. He takes you all the way to the end and does not leave any wiggle room. We had to look hard at what we individually were doing right and not doing right within the company. He was able to turn every negative into a working positive. Before our eyes, our goals were creatively interwoven into making a tighter working machine with higher realistic goals. Every business needs a high-energy Jon Dwoskin."
Deb, CEO

"Within my first 2 hour meeting with Jon, I understood how to restructure parts of my company, website and mindset as well as figured out an immediate way to increase my income $100,000."
Dan, CEO

"Personally, my work with you has helped me to better research and prepare for my sales efforts. Just a few "little" (not so little!) coaching points you shared helped me to secure 4 meetings with Fortune 500 companies within a few weeks of our coaching session!"
Rob, President of a Forbes Top 25 Company
"Jon provided fresh energy and perspective into client engagement and business development that produced quick results through the development of a concise strategy.  Thanks, Jon, for your assistance in continuing to grow our business."
Matthew, SVP/Advisor to CEO