Jon Dwoskin – Ongoing Business Coaching
"The organization should be so transparent a child could see it." Jon Dwoskin
Jon, I really appreciate your time and guidance. After 18 years in the business, my meetings with you get me motivated!
Colin, Senior Vice President – Managing Director
Jon, We just got the call from the President of our National company letting us know that we made Gold Circle and that we were the #1 growth market in the entire franchise/company for 2017! We grew by over $1.8M and we couldn't have done it without your guidance. Thank you for sticking with us, helping us work through our challenges, and always keeping us on course.Thank you for being our secret weapon!
Bryan and Jared CEO/COO
"Jon has been a game changer for our business. Not only has he identified how we can be better structured, but he has identified and help implement how we can grow faster and more efficiently. The company culture, direction and motivation is already much improved with Jon's help."
Scott, CEO
My one-on-one business coaching will ignite your growth.
It's all about providing you with personalized business coaching services. My laser-focused approach is customized to meet your business and personal needs. It is designed to accelerate your growth, get you unstuck and move you to action.
All of my business coaching includes the concepts and tools from my THINK BIG Methodology.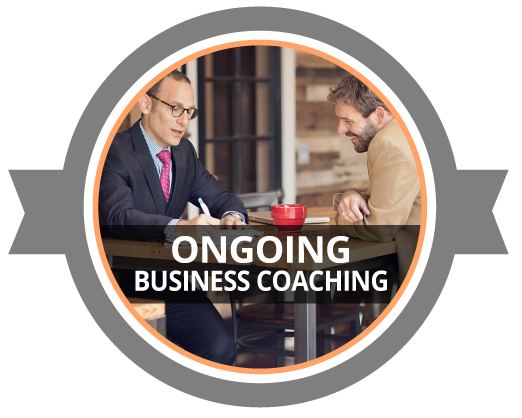 Are you ready to invest in the growth of your business and get unstuck?
Contact me today 248.535.7796 or jon@jondwoskin.com
Title - What got you here, won't get you there.You've got to establish a growth mindset to take your business to the next level. Connect with Jon...
"Jon recommended an Offsite Day to help grow our company and mentioned that it was analogous to a half-day boot camp. Jon is very dynamic, driven, and leads with transparency. He takes you all the way to the end and does not leave any wiggle room. We had to look hard at what we individually were doing right and not doing right within the company. He was able to turn every negative into a working positive. Before our eyes, our goals were creatively interwoven into making a tighter working machine with higher realistic goals. Every business needs a high-energy Jon Dwoskin."
Deb, CEO

"Within my first 2 hour meeting with Jon, I understood how to restructure parts of my company, website and mindset as well as figured out an immediate way to increase my income $100,000."
Dan, CEO

"Personally, my work with you has helped me to better research and prepare for my sales efforts. Just a few "little" (not so little!) coaching points you shared helped me to secure 4 meetings with Fortune 500 companies within a few weeks of our coaching session!"
Rob, President of a Forbes Top 25 Company
"Jon provided fresh energy and perspective into client engagement and business development that produced quick results through the development of a concise strategy.  Thanks, Jon, for your assistance in continuing to grow our business."
Matthew, SVP/Advisor to CEO