Jon's Results-Driven Business & Sales Coaching
Ready to get UNSTUCK and grow your business big. Very Big?
STUCK IN YOUR BUSINESS?
Success is 3 Steps Away...

Call Jon: 248.535.7796
to get unstuck

Develop a step-by-step action plan

Grow your business and stay unstuck with Jon's Business Coaching
Successful?
Stuck in Business?
Ready to THINK BIG(GER)?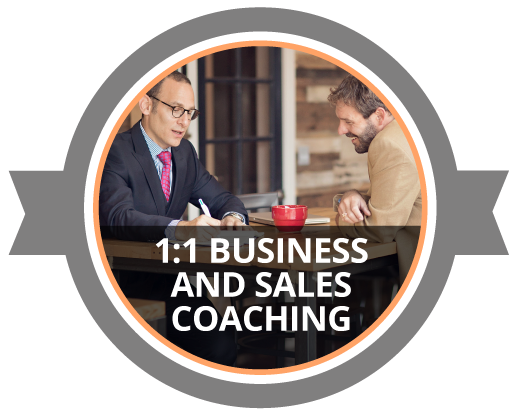 1:1 Business & Sales Coaching
This one-on-one, ongoing business coaching experience is for Owners, C-level executives, leadership teams, managers, salespeople and all entrepreneurs.
I understand what you are going through and know how to get you to your next level.
My customized 1-1 coaching program gets you unstuck and gives you a consistent, clear strategy to grow your business.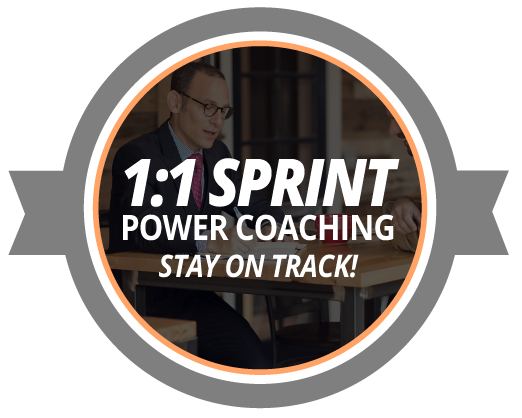 1:1 SPRINT Power Coaching


For executives and sales people
Stay on track and accelerate the growth of your business, pipeline, and income
Give your business planning a jolt of consistent energy with weekly or bi-weekly power business coaching calls to build your strategy, brainstorm and plan for your business success.
Ready to get UNSTUCK and grow your business big. Very Big?
Contact Jon today!
248.535.7796 | jon@jondwoskin.com
Jon, We just got the call from the President of our National company letting us know that we made Gold Circle and that we were the #1 growth market in the entire franchise/company for 2017! Bryan and Jared CEO/COO
We grew by over $1.8M and we couldn't have done it without your guidance. Thank you for sticking with us, helping us work through our challenges, and always keeping us on course. Thank you for being our secret weapon! Bryan and Jared CEO/COO
"Personally, my work with you has helped me to better research and prepare for my sales efforts. Just a few "little" (not so little!) coaching points you shared helped me to secure 4 meetings with Fortune 500 companies within a few weeks of our coaching session!." Rob, President of a Forbes Top 25 Company
"Jon is like having your own/custom COO to always guide you in the right direction, with the right cutting edge strategy, while always keeping you thinking about what's next." Scott, President
"Thank you for your time and presentation. I spoke with several producers who got a ton of tips from you…..as did I. Always great to be reminded of the activities we all have to be mindful of to accomplish all those lofty goals and execute on the big ideas." Mona
Jon's Other Business & Sales Coaching Programs:
Reflect, recoup, re-energize, refocus, reset and reTHINK!
Jon works with your leadership team and/or entire office for the ultimate transparency meeting to grow your company, refresh your culture and streamline all communication.
Power coaching to help you get to the next level.
The perfect solution to get unstuck and take your ideas the next level to grow your business, people and culture.
Grow your business with accountability!
Work with Jon on the KEY goals and activities you should focus on EVERY DAY to turn your business around quickly with daily, consistent execution.
Grow your business through feedback.
Get unstuck by learning where you stand with your business and people so you can move forward with purpose to grow your business BIG!
Intense ongoing training 
Jon's Sales Group Training:
Jon will provide your sales team with high level training
to deliver big results.
Jon's Management Group Training:
Jon will provide your managers with leadership skills,
practical tools and guidance.
Get unstuck. Take action. Grow your pipeline.
This innovative system of proven sales tools includes 5 hours of one-on-one strategic planning with Jon, sales tools, tips, success secrets, and more, to put you on the right track and keep you there so you can immediately grow your pipeline, revenue, and business.
Get the Most Out of Your Coaching Experience
Maximize the results of your coaching and advising efforts by making a long-term commitment. Consistency is the key contributor and most powerful tool in your business' growth. Weaving together constant communication, honest feedback, and simplification techniques make a great impact.
Think of it like this: Will you get better results working out twice a month or three to five times a week for a month? It's truly a no-brainer. Consistency is key. It's the same with coaching. Together, we will create a follow up plan that works for you to maximize your growth.
Before you get started, here are some questions you should be asking yourself when growing your business.
All of Jon's training includes his THINK BIG Methodology so you can achieve the results you need to grow your business, yourself and your people so you can Think Big!
Successful?
Stuck in Business?
Ready to THINK BIG(GER)?
Call Jon today at 248.535.7796
The value of business coaching from Google CEO Eric Schmidt.
Want to get great at something? Get a coach - Atul Gawande
Invest in yourself - Warren Buffet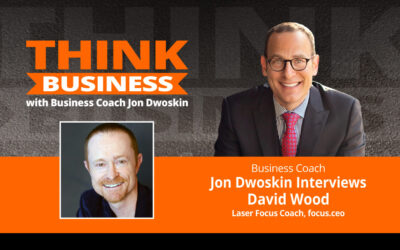 Helping People Overcome Shiny Object Syndrome - David Wood quit his career as a Consulting Actuary to Fortune 100 companies, to create the world's largest coaching business. He now...