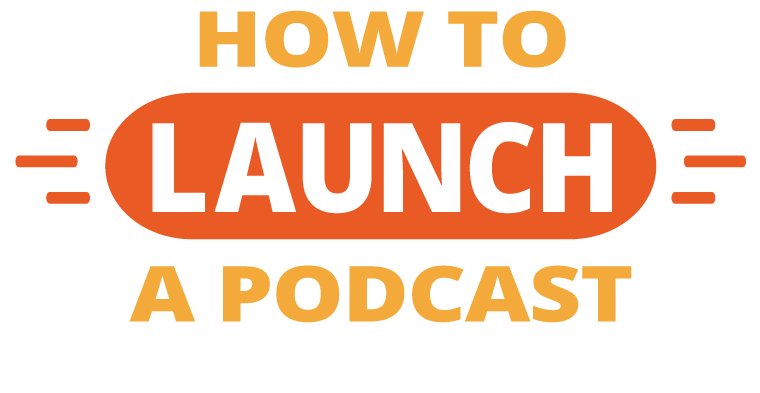 For those who want to 10X their prospecting, marketing & branding
Plan, prepare and launch your
podcast the right way!
With this on-demand course from brothers, podcast experts and entrepreneurs
Jeff and Jon Dwoskin
Start your podcast today!
BUY NOW | 1500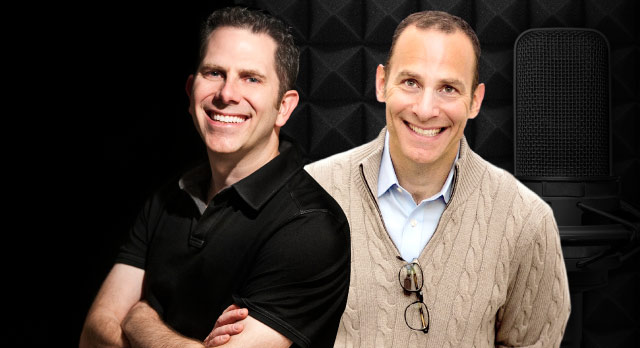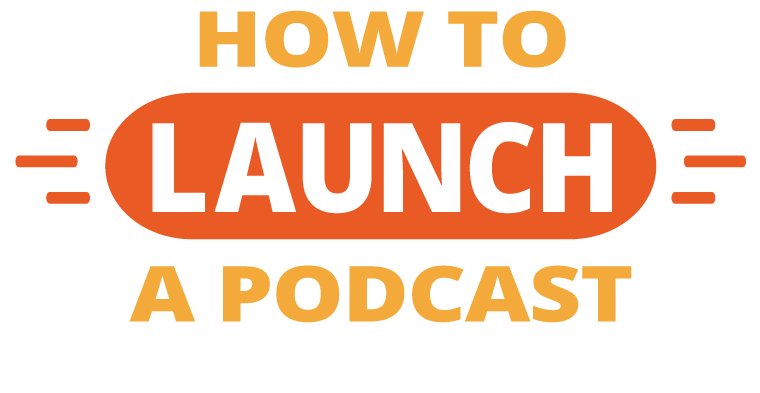 For those who want to 10X their prospecting, marketing & branding
Plan, prepare and launch your
podcast the right way!
With this on-demand course from brothers, podcast experts and
entrepreneurs Jeff and Jon Dwoskin
Start your podcast today!
BUY NOW | 1500
With a combined total of over 1200 podcast episodes, Jeff and Jon have developed and hosted many successful podcasts including:
With a combined total of over 1200 podcast episodes,
Jeff and Jon have developed and hosted many successful podcasts including:

Want to launch your own podcast?
Been procrastinating?
Can't find the time?
Not sure how/where to start?
This on-demand course will walk you through every step of planning and launching your podcast!
Start your podcast today!
BUY NOW | 1500
How to Launch a Podcast, a collaboration with podcast masters, brothers Jon and Jeff Dwoskin, is a comprehensive course that includes a full manual and video series to show you how to quickly and easily get your podcast idea off the ground.
Stop thinking about your podcast and start taking the actionable steps needed to plan, prepare and launch it today!
In this course, Jon and Jeff will walk you through every step of the way from the initial brainstorming process to determine your podcast's name, to the right format and focus, to technology requirements, scripts, questions and more.
They'll give you the tools and guidance to develop your podcast the right way and provide inside secrets on how you can manage it all easily moving forward so you can build your podcast efficiently and with purpose.
of Americans listen to podcasts at least once a month
of podcast listeners are either somewhat or much more likely to consider buying from a brand after hearing
its ad on a podcast
of podcast listeners report listening to an entire podcast episode
of podcast listeners spend more than seven hours per week listening to podcasts
Stop waiting and start your podcast now!
Start your podcast today!
BUY NOW | 1500
We've tossed around the idea of launching a podcast for quite a while (3 years). I had a theme, an audience and a potential name but without a true understanding of what it takes to launch and run a podcast it felt too daunting of a task.
After being a guest on Jon's podcast and learning how he manages his show, my team and I felt it was the right time to give it a try.
Working with Jon and Jeff through their "How To Launch A Podcast" program was exactly the guidance (and motivation) we needed. They provided us with guidance to identify our podcast's name, format, production tools, and promotion.
During our brainstorming sessions, they helped us to think through all aspects required to launch and grow a podcast. The program moved at a fast pace that kept us from overthinking or getting stuck in planning. There is such a fun dynamic between them and they were always available and responsive to our questions and needs. The overall process was smooth and joyful at the same time.
We wholeheartedly recommend working with Jon and Jeff for any podcast-related initiative. They are called the 'Podcast Masters' for a reason! It's been 9 months since we launched Revenue Rehab Podcast, everything is running smoothly, our audience is growing, and we've hit milestones that many podcasts never reach.
Brandi, COO, Podcast Host
LAUNCH YOUR PODCAST!
In this eBook and series of videos, Jon and Jeff cover:
Brainstorming and creating your podcast name, tag line, format, focus and flow from start to finish 
Finding your voice, your message and the way that you can uniquely inspire your target audience
Developing your show/template outline
Asking questions that engage your listeners and build your brand 
Useing a podcast to grow your business, revenues, and pipeline
Identifying the right equipment and resources for your podcast
Building your editorial and promotional calendar 
Getting guests and be a guest on other podcasts 
Building your podcast team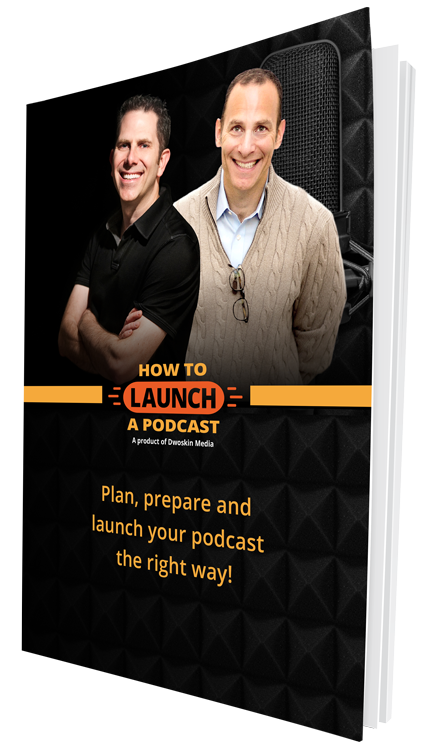 COURSE & VIDEOS
Jon & Jeff's How to Launch a Podcast Course includes a full workbook and video lessons filled with all the details you need to get your podcast off the ground the right way and guidance for how to grow it with purpose moving forward!
Start your podcast today!
BUY NOW | 1500
Need custom coaching to get
your podcast started?
Contact Jon directly to discuss 1:1 podcast coaching options:
248.535.7796  jon@jondwoskin.com
PLUS, Includes Valuable Bonuses to Help You
Build and Grow Your Podcast:
BONUS #1: Guest Spot on Jon's Podcast, THINK Business LIVE
Promote your business to Jon's audience during your prescheduled LIVE interview on Jon's THINK Business LIVE podcast. This episode will also serve as a valuable promotional piece you can use on your website, in your podcast stream, on your social media or email marketing and more!
BONUS #2: Guest Spot on One of Jeff's Podcasts: Classic Conversations (if Celebrity) or Crossing the Streams
Promote your business on one of Jeff's acclaimed podcasts to reach his audience and to use as a promotional piece in your marketing materials after it airs.
BONUS #3: Jon's eBook: The THINK BIG MOVEMENT
The Think Big Movement is a business parable filled with invaluable insight on how to grow your business. It gives you the tools, best practices and step-by-step guidance you've been craving to move your business forward, at any stage in its growth. The result? Your business soars to new heights.
BONUS #4: Jon's eBook: How to THINK BIG
This eBook provides simple solutions for rapidly growing your business and kickstarting your business growth. It provides new strategies to increase sales, grow your bottom line and enhance your client relationships.
BONUS #5: 30 Minute 1:1 Coaching Call with Jon and Jeff Dwoskin
Go over your podcast plan, concerns and strategy directly with podcast experts Jon and Jeff Dwoskin. Get feedback, suggestions, tips and strategies that will help you on your podcast journey!
BONUS #6: 10 Extra Hours with VA Staffer
Take the added time and guesswork out of your podcast and use VA Staffer to edit and run it (it's who Jon uses!) — get 10 additional hours (50% MORE!) on your 1st month of 20 hours.
Bonus #7: Jon's eBook: How to Think Like a CEO
Reexamine the fundamentals of what it means to be a CEO with ideas and strategies to bring clarity to your next business decision, assist you in finding where you're wasting time and help you continue to grow for the ages.
Start your podcast today!
BUY NOW | 1500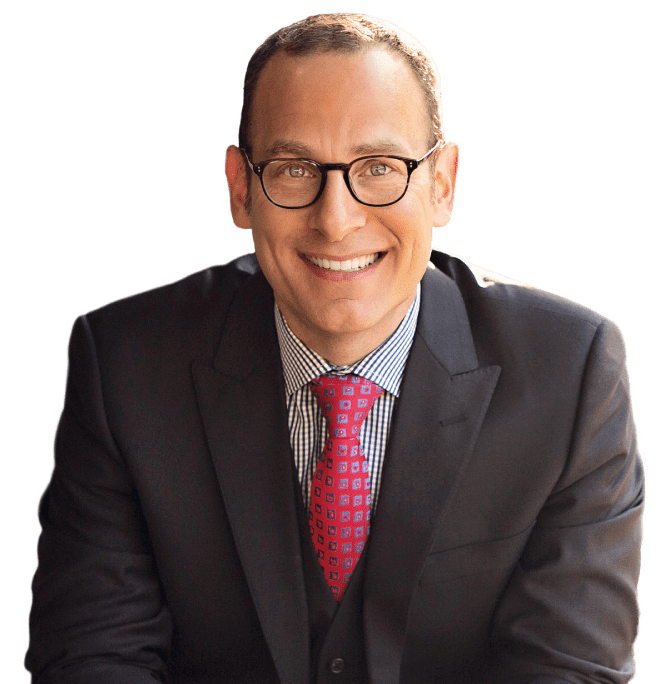 MEET JON DWOSKIN
Jon Dwoskin is an executive advisor, business coach and inspirational speaker who's been called the "business whisperer" for his skilled and compassionate insights into what can keep a corporate culture from thriving.
At age 23, he created one of the first internet marketing companies in America, then went on to great success at several national real estate firms. Jon has built, trained, expanded and restructured both sales teams and corporate structures, but after 20 years in a C-suite, knew it was time to start the coaching business he had wanted to build since he was 18.
His Jon Dwoskin Experience teaches the secrets, hard work and discipline required to "Think Big. Very Big!" A prolific business blogger, Jon is the author of "The Think Big Movement," a fable about getting unstuck and transforming a business. Jon is also an author and contributor for Forbes.
Jon has hosted over 1,000 podcasts including THINK Business, The Think Big Movement, and the 7-Minute Sales Minute. He has been featured as a guest on numerous podcasts including StartupNation Radio Show, Dig to Fly, Thrive Loud, Rialto Marketing, and PayPal's Fireside Chat. Jon has also shared his business coaching and growth expertise on television news segments on Fox 2 News and WXYZ Detroit.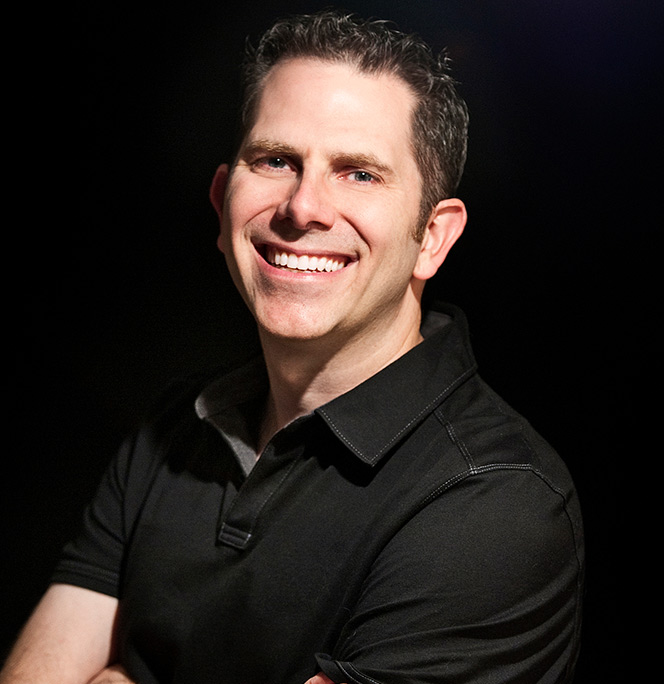 MEET JEFF DWOSKIN
Jeff Dwoskin is an Internet marketing pioneer. In 1995, with Jon, he founded an online marketing venture that rapidly established its dominance. The venture blossomed into a highly successful, multi-million dollar enterprise. USWeb — at the time the world's largest web development firm — acquired in 1997.
Jeff is a social media guru. He also once led the social media efforts/consumer engagement for a billion-dollar pizza company. Currently Jeff is the co-founder of Stampede Social, a one-of-a-kind campaign performance booster tool for Instagram to help deliver URLs without the need for link-in-bio.
Jeff is also an award-winning stand-up comedian, his tweets have been featured on Laughs TV, CNN.com, People.com, and numerous other media outlets. Jeff was listed as one of the top 100 entrepreneurs to follow on twitter by Evan Carmichael.
When it came time to create Jeff's award winning* podcast he fused all his passions together: comedy, trending topics, and pop culture. This unique fusion resulted in an ear-pleasing show with amazing guests (Ed Asner, Carole Baskin, Bruce Vilanch, Burt Ward, Al Jean, and Ed Begley, Jr to name a few) from the worlds of TV/film and comedy! In less than a year Jeff's podcast 'Classic Conversations' listed amongst the top 1% of podcasts and has won top 25 Indie Podcasts of 2020, Best Comedy Podcast, Best Interview Podcast and Podcaster of the Year from the Snobby Awards.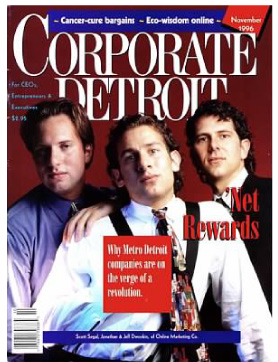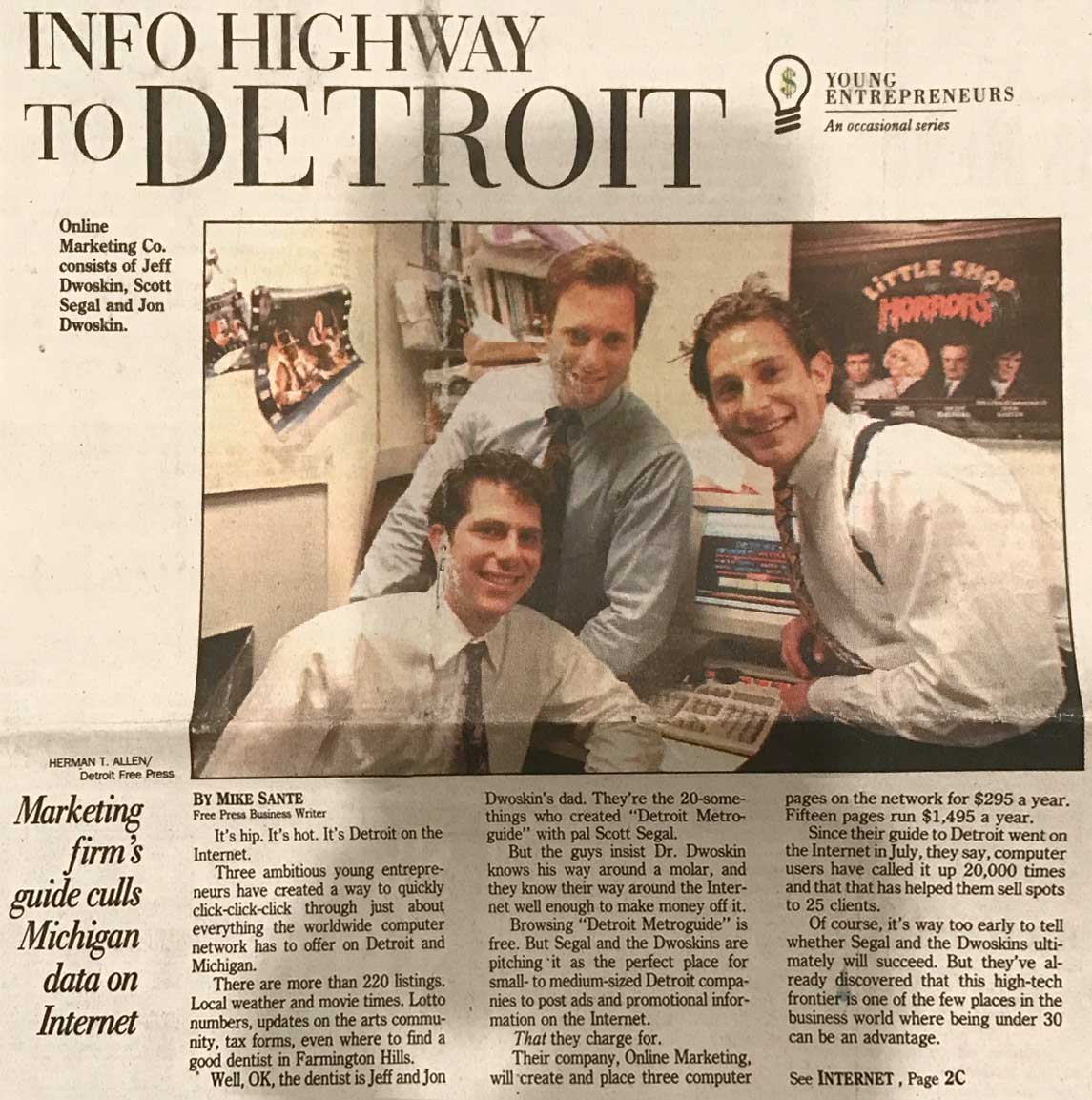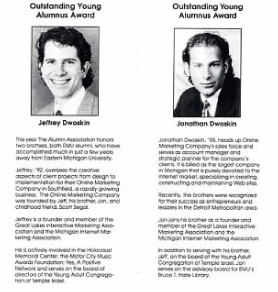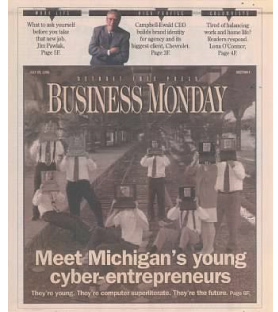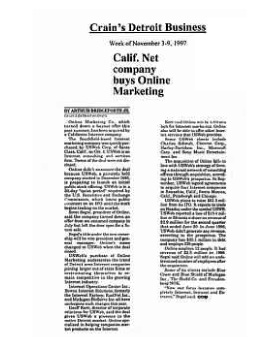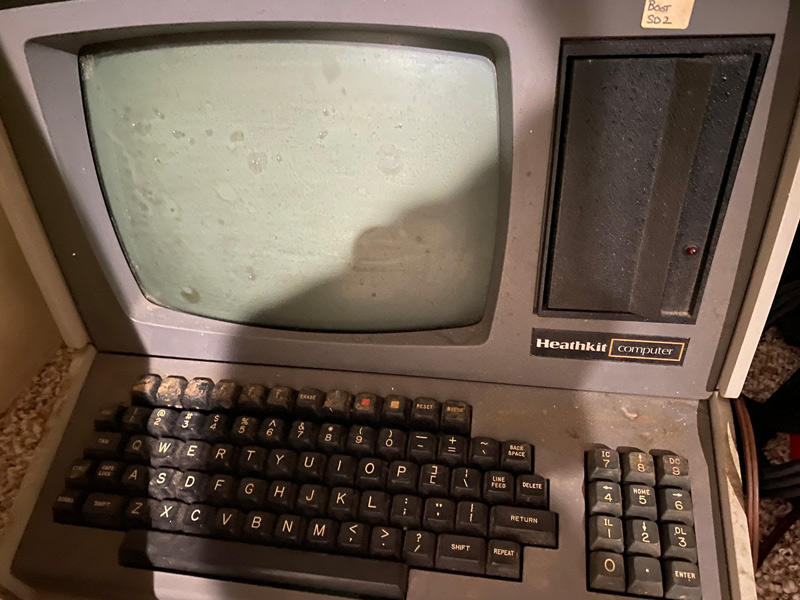 Jon and Jeff's first computer – built by their father.
Start your podcast today!
BUY NOW | 1500