Jon Dwoskin's
Interactive Training

The SOUL of Business, Whoever Said Managing Is Easy?!
Stop Saying You Don't Have Time!, ASK for the Sale
Jon Dwoskin's

Interactive Training
The SOUL of Business, Whoever Said Managing Is Easy?!
Stop Saying You Don't Have Time!, ASK for the Sale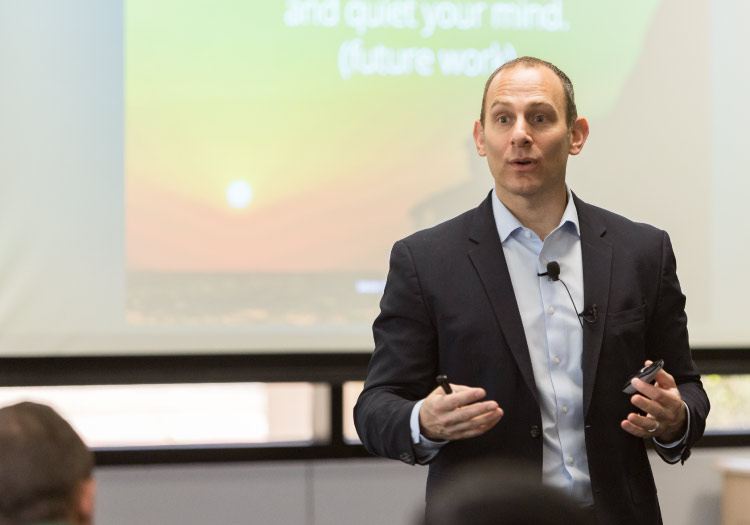 The SOUL of Business
It's the SOUL of a company that draws people into a business relationship, but oddly, many companies – and employees – have no idea what that really means. In the SOUL of Business, Jon takes you on a journey from the inside out. You'll dive deep to discover the core of your bedrock DNA and how that message is sent throughout your company, your clients and your vendors. Connecting to your firm's SOUL transforms you and your team to bring out your best, each and every day.
Whoever Said Managing Is Easy?!
Employees leave managers, not companies, and many businesses stagnate due to their ineffective and untrained managers. Your people are your most important building blocks; make the most of them by ensuring that your managers actually know how to manage. Oftentimes, employees were promoted because they were great at their job – but have no idea how to supervise and inspire others. Jon draws on his decades of experience to provide real-time techniques, technology and best practices to help your managers become confident, competent leaders who influence and motivate their staff – and grow your bottom line.
"Jon's Own, Control and Protect Your Time seminar is a toolbox of advice ready for immediate use."
Mike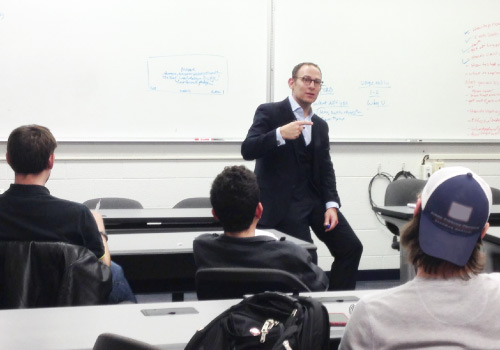 Stop Saying You Don't Have Time!
Most everyone wishes they had more time in a day. In this workshop, that is exactly what you'll get – your time back! Jon's proven methods give you a completely new perspective on how to own, protect and control your precious time. You'll see exactly how you've been spending your time and how to use those minutes, hours and days to become more productive. You'll come away with a new outlook and unique, customized tools you can immediately implement to make a difference every single day.
ASK

for the Sale

Too many salespeople build great rapport and relationships, but are too scared to actually ASK for the sale, when if fact that is what clients are expecting. In this dynamic workshop, Jon teaches your sales force where and when to ASK and how be more productive and effective at each phase of the sales continuum. This is training every sales rep needs to double their business.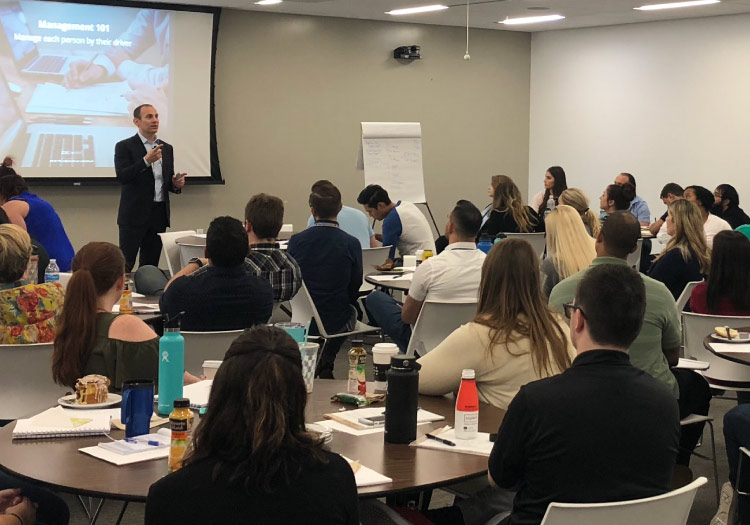 Schedule Your Custom Training Session
Follow up options are available.
Contact Jon for details and to schedule your training session: jon@jondwoskin.com 248.535.7796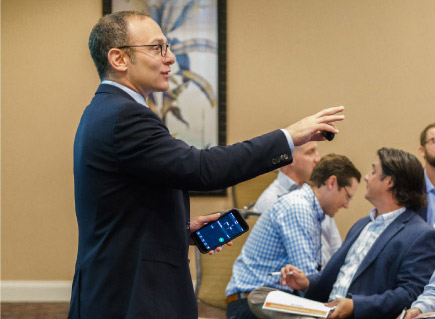 Additional Training Topics Include:
My Name is_____ and I Need a Business Plan
Make a Decision Already…
Never Stop Recruiting, Training and Retaining
Who are You as a Leader?
Bring Clients in the Door via Marketing/Branding/Messaging
Hear what attendees say after Jon's training…
Watch live samples of Jon's training…
"Jon's Own, Control and Protect Your Time seminar is a toolbox of advice ready for immediate use. And more than just great time management advice, Jon shows how incremental change ripples through an organization, creating better communication between and among teams, reducing wasted time and energy."
Mike
"I attended the FEI Hot Topic Presentation on Time Management by Jon Dwoskin. Jon shared some great tips and new ideas on how to improve our individual time management skills and how to help our teams rethink how they look at managing time. He even shared the full presentation with all of the tips, worksheets, and ideas, which will allow us to share the time savings more broadly across our teams. The content applied across all types of businesses and from the individual to the team. It was very well done and applicable to all."
Kim
"Jon was an amazing speaker that gave us all concrete and actionable things to work on! Of the 100 attendees, nobody left the room or so much as looked at their phone for the two hours- Jon had the room's attention from the start- not an easy thing to do with such a diverse group! We want to have Jon back again!"
Michael Todasco, Director of Innovation at PayPal
"We brought Jon to our PayPal Scottsdale and Chandler campuses to present the Being the CEO of your own domain workshop. It was non-stop information flow of valuable mindset, techniques, mindfulness, time management, ownership, etc. Well worth having him help us to become better at managing our time, taking ownership for our domain, and delivering on our commitments."
Troy Giles, Senior Manager, Site Reliability Engineering – Auto Recovery at PayPal
"We've had Jon Wengrow Dwoskin come into Colliers a few times to give us some great mind opening philosophies that have really given me a new mindset how I look at things."
Brian, 1st Vice President
"Jon's presentation to 250 of our franchise owners and managers reignited the passion that's deeply rooted within our core values of our company. We were very happy with the excitement around his presentation and know that our franchisees took home many ideas that they could implement into their business right away." Andrew McCuiston, Vice President, Goldfish Swim School Franchising, LLC
"Working with Jon Dwoskin has been the best experience this company has had! Jon put together two programs that were geared completely to the issues and challenges that our sales and management staff deal with on a daily basis. He took the time to thoroughly research us and the needs we had and put together very thought provoking and interactive seminars. The comments afterwards from ALL the participants were extremely positive and one in particular said, "I have been to several seminars but never to one that related so much to my issues and that I could actually walk away with techniques I could use immediately!"
Paul, Executive Managing Director
"Jon has been instrumental with helping our team's professional development skills grow. With his guidance and assistance, we have successfully hosted two leadership workshops that have greatly impacted our team's skill set. Our primary focus was learning better communication and time management skills. Jon took our areas of concern and created a workshop that was personalized for our needs. Our management team has seen a tremendous difference within our team – We couldn't have done it without him!"
Emily, Lead Talent Services Manager
"Insights from the Jon Dwoskin Experience have empowered me to be more productive. After just one workshop titled Own, Control and Protect Your Time, I walked away with a multitude of tools that will exponentially improve my time management skills. Best of all, they are free and easy to implement. Prior to his presentation, I often felt like my typical workday consisted of endlessly spinning my wheels. Now, I feel like I have ownership of my calendar and the skills to enhance the efficiency and energy levels of my project teams."
Eric Younan, Senior Communications Strategist, DTE Energy
"Thank you, Jon. The sessions were instrumental in helping our team understand the importance of synergy and communication. I was impressed watching the team grow more vulnerable as we progressed through the series while improving our connectivity too."
Kristen, Vice President
Ready to grow your business big. Very Big!
Contact me directly for details and scheduling:
248.535.7796 or jon@jondwoskin.com