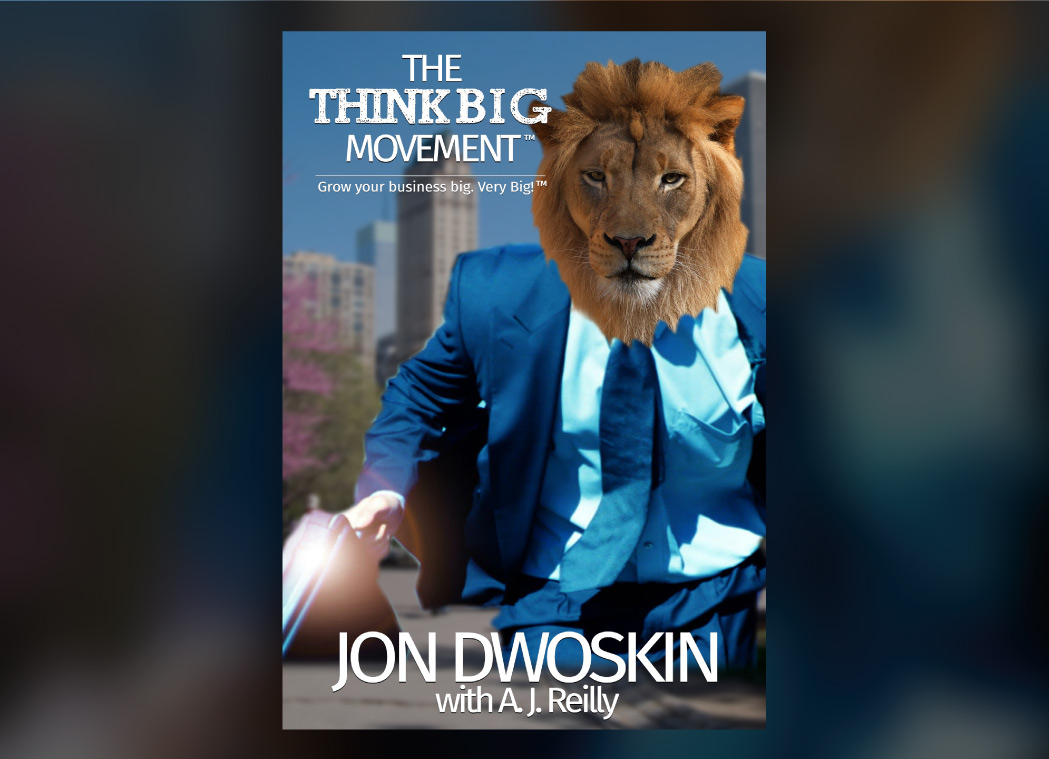 Jon Dwoskin's first book is also available for purchase on Amazon.com, Target.com and other e-commerce sites
—-
HUNTINGTON WOODS, Mich., Nov. 15, 2017 – Jon Dwoskin, an executive advisor, business coach, author, speaker and entrepreneur, has released The Think Big Movement: Grow Your Business Big. Very Big! on Audible.com, a website and app that allows users to listen to their favorite books while on the go. Dwoskin's first novel is also available for sale on a variety of online platforms, including Amazon.com, Target.com, Barnes & Noble, Books-a-Million, Walmart.com, Half Price Books and several other retailers.
"Whether you listen to my audio book or opt to buy a hard copy from Target.com or any other e-commerce site, the message remains the same. The Think Big Movement provides the tools, best practices and step-by-step guidance business people have been craving to move their businesses forward, addressing some of the most significant challenges they may face through the lens of Jacob, the protagonist of this parable," says Jon Dwoskin.
The book was created to inspire and structure the reader's mindset to dramatically shift their paradigm. By crushing the obstacles holding them back and re-learning the value of consistency, the reader will see, feel and experience big results in their business, through the valuable epiphanies they have – just as Jacob does in the novel.
Dwoskin is the founder of The Jon Dwoskin Experience, a one-on-one ongoing business coaching with C-level executives, leadership teams, managers, salespeople and entrepreneurs to transform their leadership and their businesses. Known as the business whisperer for his remarkable way of helping executives become unstuck and move forward, Jon has written articles and given interviews on hundreds of business topics related to sales, leadership and entrepreneurship. Dwoskin plans to release his second book in the summer of 2018.