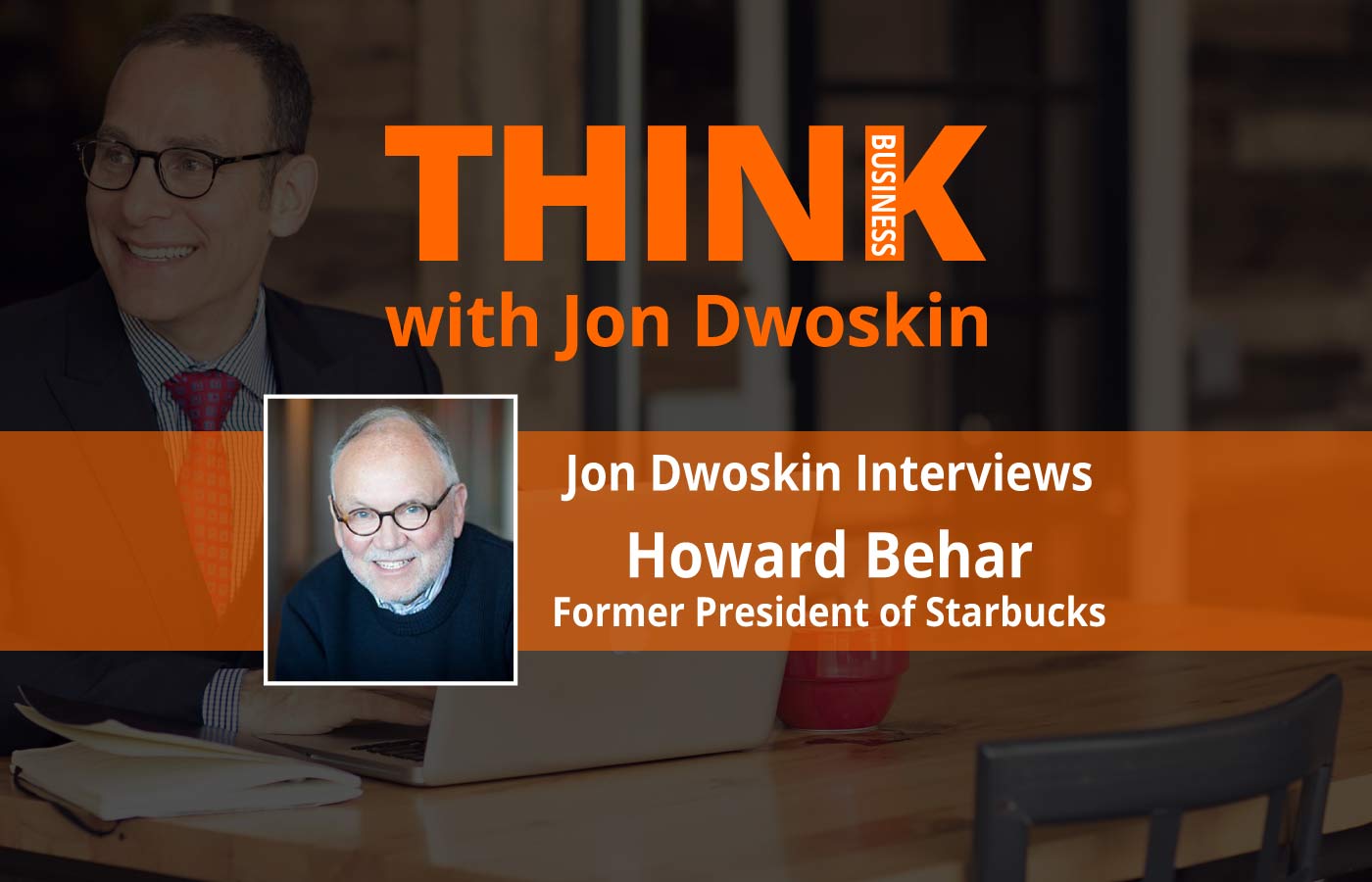 The Jan. 22nd launch features Howard Behar, author and former Starbucks president
Jon Dwoskin, author, executive advisor, business coach and founder of The Jon Dwoskin Experience, has launched THINK Business, an insightful and innovative podcast for executives, sales professionals and business people. THINK Business features a series of "in-depth, soulful podcast interviews with executives, managers and sales people who are making a difference in their companies, communities and in themselves," says Jon Dwoskin.
"Some of the top business minds in the country will provide exclusive insight on the keys to their success during each episode of the THINK Business podcast. We will delve into what drives them to wake up in the morning, how they were able to keep their passion alive over the years, and even examine their missteps – and how they grew from them," says Dwoskin. "All of this personal insight is designed to educate, and elevate my listeners' businesses to the next level of growth. THINK Business will give every entrepreneur, executive, sales professional, manager and business person an invaluable tool to grow their businesses big, very big! Perhaps more importantly, I hope that my new podcast inspires people on an interpersonal level to improve the quality of their own lives," says Dwoskin.
Among the titans of industry Jon will interview in 2018 for the THINK Business Podcast include:
Howard Behar, author and former president of Starbucks
Don Carey, professional football player for the Detroit Lions
Mike Todasco, director of innovation at PayPal
Luanne Thomas Ewald, CEO of Children's Hospital of Michigan
Karen Larson, CEO of LM Studio
To subscribe to Jon's THINK Business podcast, go to iTunes or visit his website to be considered as a guest.