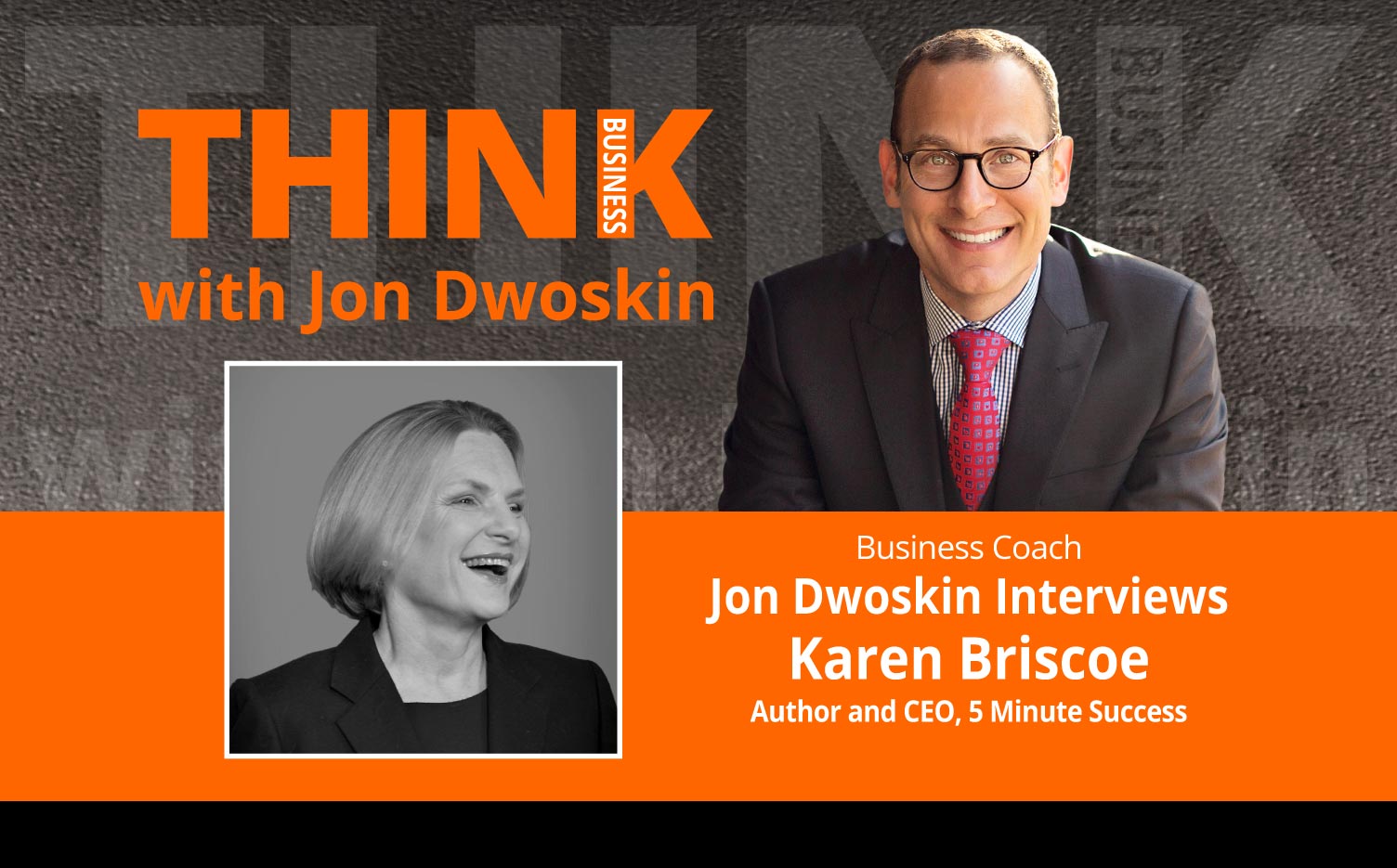 How to Achieve Success in Just Five Minutes
Karen Briscoe is the creator of the transformative "5 Minute Success" concept. She is the author of "Real Estate Success in 5 Minutes a Day: Secrets of a Top Agent Revealed' and "Commit to Get Leads: 66 Day Challenge®".
Her first book was featured in INMAN as "must read for your best year in real estate" in 2017. Amazon ranks the book in the top 1% in its category. It has been endorsed by industry leaders Hal Elrod and Michael J. Maher. She is a contributing author to INMAN and Real Trends real estate media outlets.
Karen is the host of the "5 Minute Success" podcast which has ranked #1 on Overcast most recommended in the business category. The show has an amazing array of guests who achieve success at a high level. Karen also is a frequent guest on other podcasts that focus on entrepreneurial, success and motivation, as well as real estate related topics. She speaks on a national and local level on the "Best of 5 Minute Success." Further, she has completed the John Maxwell Team Certification Program for Coaching, Speaking, and Training.
Karen is the principal owner of the Huckaby Briscoe Conroy Group (HBC) with Keller Williams. The HBC Group has been recognized by the Wall Street Journal as one of the 250 Top Realtor® teams in the United States. Since 1977, HBC Group has sold over 1,500 homes valued at over $1.5 billion. The team consistently sells over 100 residential properties annually ranging from multi-million dollar luxury estates to condominiums and townhomes. Primary markets areas include the Northern Virginia, suburban Maryland and Washington, DC. Karen earned a Master's degree from Southern Methodist University in Dallas, Texas and received her BA from Stephens College in Columbia, Missouri—her hometown.
Through HBC Group, Karen and her business partner Lizzy Conroy launched Community Charity Champions to raise funds for local nonprofit groups and organizations. In addition, Karen has been a board member for Lift Me Up!, a therapeutic horseback riding program for children and adults with disabilities in Great Falls, Virginia, since 2006. Her family is actively involved at Trinity United Methodist Church in McLean, Virginia. Karen attributes her life worth living to God, her husband Andy, children Drew and Callie, her family and countless friends and business associates.
She is available to speak to your organization, group, company, associations, and podcasts. You too can achieve success at a higher level in business and life by investing just 5 minutes a day!
*E – explicit language may be used in this podcast.