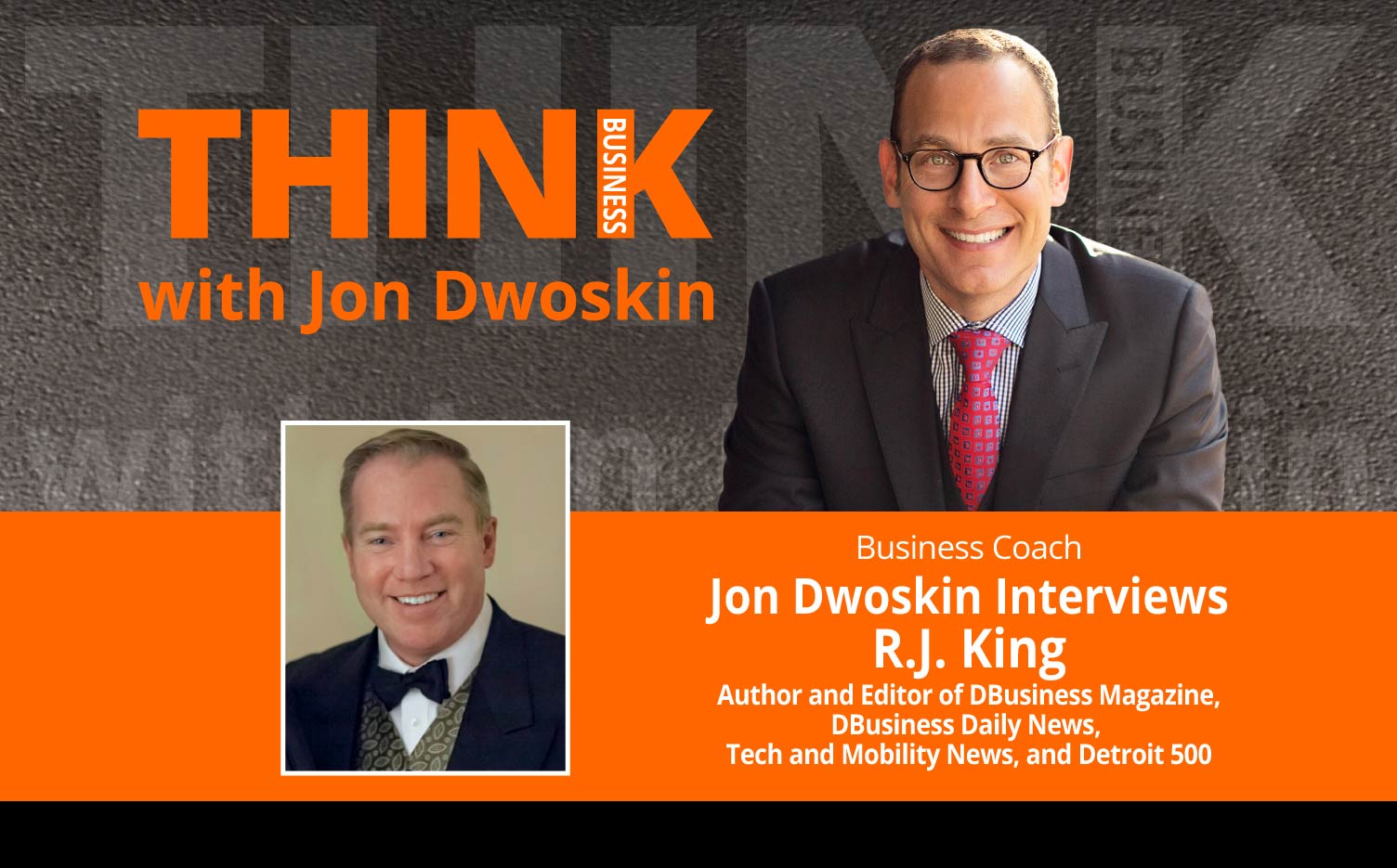 Telling the Story of Detroit's Economy
R.J. King is editor of DBusiness magazine, DBusiness Daily News, Tech and Mobility News, and Detroit 500, all of which cover companies in metro Detroit and Michigan that are expanding locally, nationally, and internationally. He also is author of four books, "Detroit: Engine of America," "Passport to the Corner Office: The Starter's Guide to Corporate Life," "8 Track: The First Mobile App," and "Mystical."
Since 2011, DBusiness magazine has been honored with more than 35 Gold, Silver, and Bronze medals in the Editorial Excellence Awards from the Alliance of Area Business Publishers, including being named the top regional business magazine in the country. Prior to launching DBusiness in 2006, Mr. King was a business writer for The Detroit News for 16 years, where he wrote more than 4,000 articles covering economic development, automotive, aerospace, health care, technology, transportation, and other business sectors.
Mr. King is a board member of the Brother Rice Business Alliance, Beyond Basics, Detroit Aircraft Corp., Detroit Spacecraft Corp., ASX, and the Asian Pacific American Chamber of Commerce. In addition, he serves on the Board of Trustees for The Parade Co. He is a member of the Detroit Athletic Club, and on the board of the DAC Executives Club and the DAC Car Club. He also is a member of the Boston-Edison Historic District and the University of Michigan Alumni Association. In 2014, Mr. King was inducted into the International Heritage Foundation's Heritage Hall of Fame.
*E – explicit language may be used in this podcast.