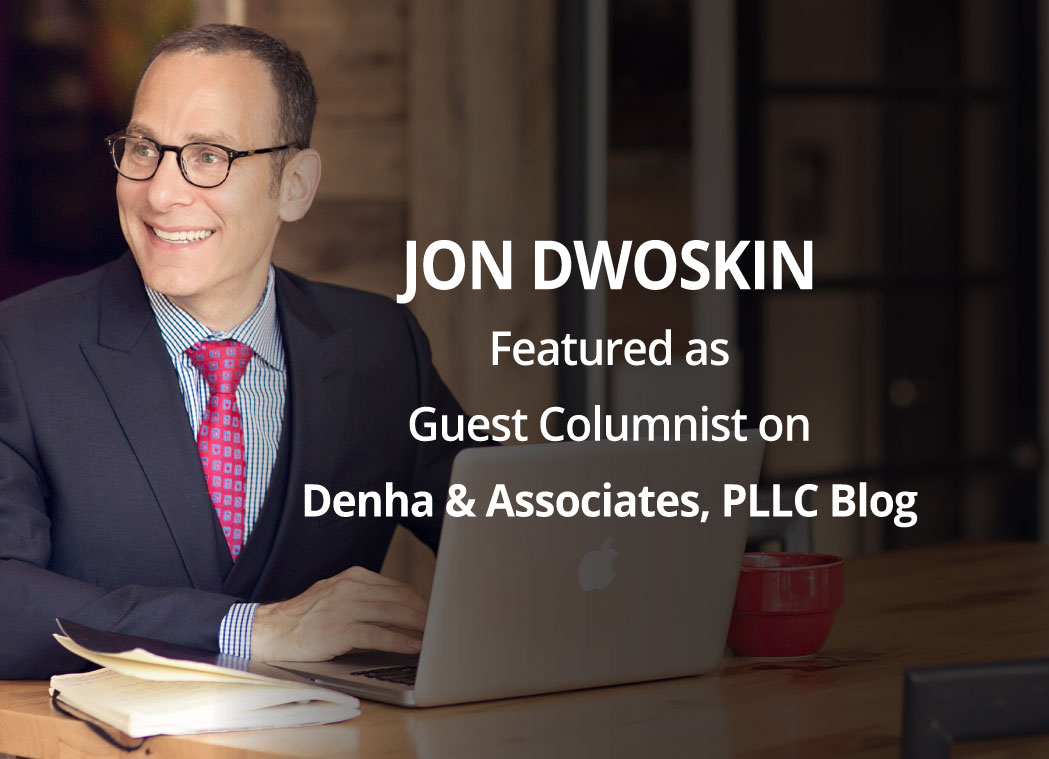 This month, Jon's article,THINK NOW: Learning to be Effective while Working Remotely, is featured in the Denha & Associates, PLLC Blog.   
Excerpt:  
One truism I believe: life isn't about what's happened to you, but rather, how you respond to it. Right now, we have the opportunity to respond, and respond in a BIG way! 
For some, the idea of a remote work schedule may be a welcomed opportunity, for others they're pulling their hair out with new distractions and disruptions to your daily work schedule. Here are eight quick strategies to implement and build a consistent routine at home: 
Plan your next day every night before you go to bed.
Layout your work and workout clothes the night before.
Wake up at the same time each morning.