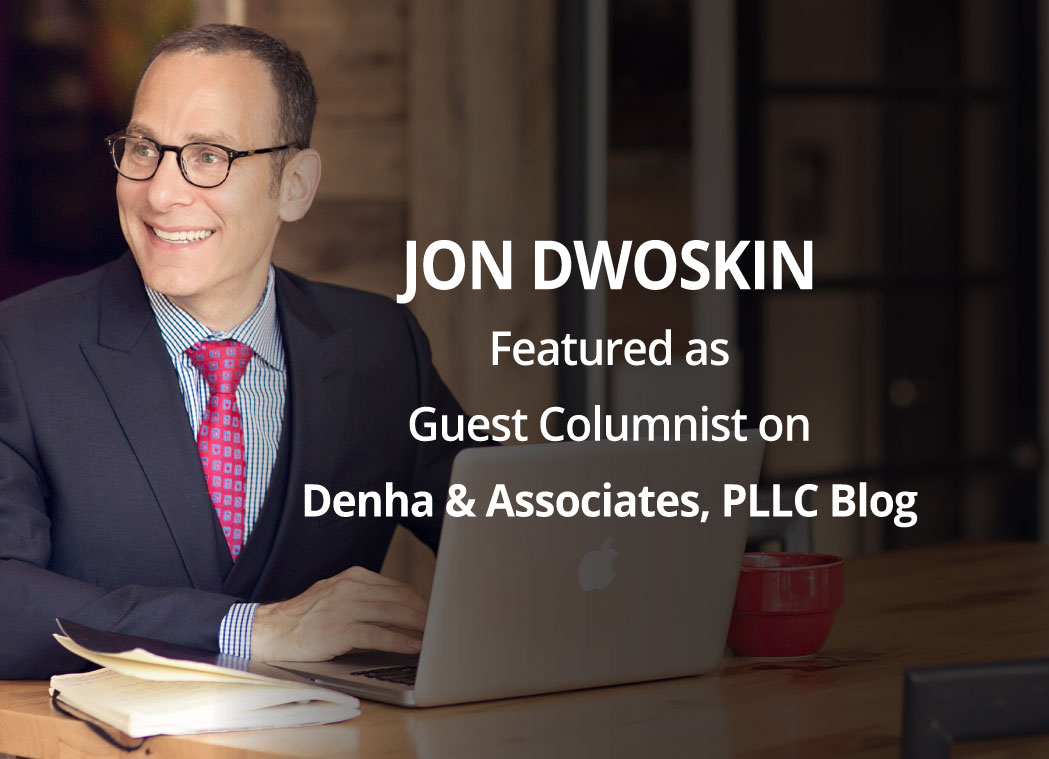 This month, Jon's article, Embrace Adaptability, is featured in the Denha & Associates, PLLC Blog.  
Excerpt:  
It's a true today as it was more than 100 years ago when famed Japanese scholar Kakuzo Okakura said, "The art of life lies in a constant readjustment to our surroundings." Those who are adaptable tend to be the most successful.
It doesn't come naturally to everyone, but you can work toward adopting a more adaptable attitude. Here's why and how:
Adaptability means being able to adjust to change. But it's also being able to function without boundaries. Those who are adaptable can meet challenges as they arise without stress. They can find unique solutions to problems and can think through their actions.
Being adaptable can make you more approachable. It can not only change the lens through which you look but also repurposes how the rest of the world sees you.