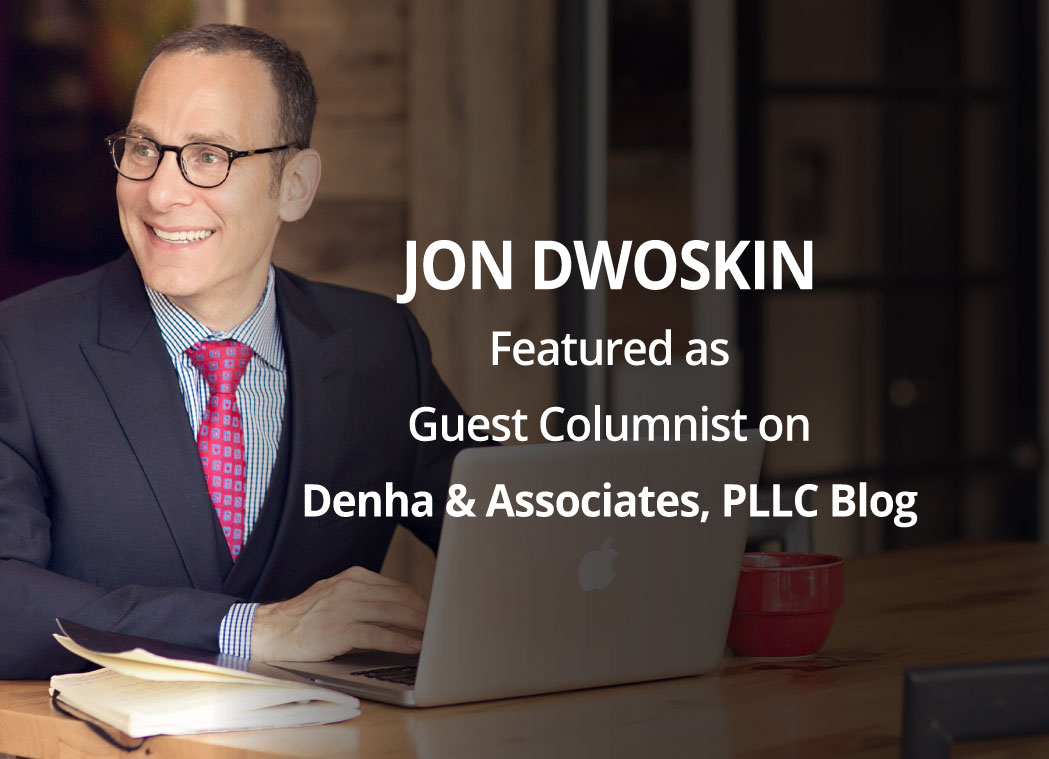 This month, Jon's article, We Are All Still Learning, is featured in the Denha & Associates, PLLC Blog.  
Excerpt:   

I'm still a work in progress and wanted to share some things I have and continue to learn in my 50 years.
1.         Live with Purpose. Have clear and clean intent and connect to your personal values in everything you do.
2.         Meditation is Key. Nothing is better than starting off the day meditating and breathing
3.         Learn Life's Lessons. There is a lesson in everything – don't be a victim.
4.         Laughing is the best medicine for the soul – in good times and for sure in bad times.