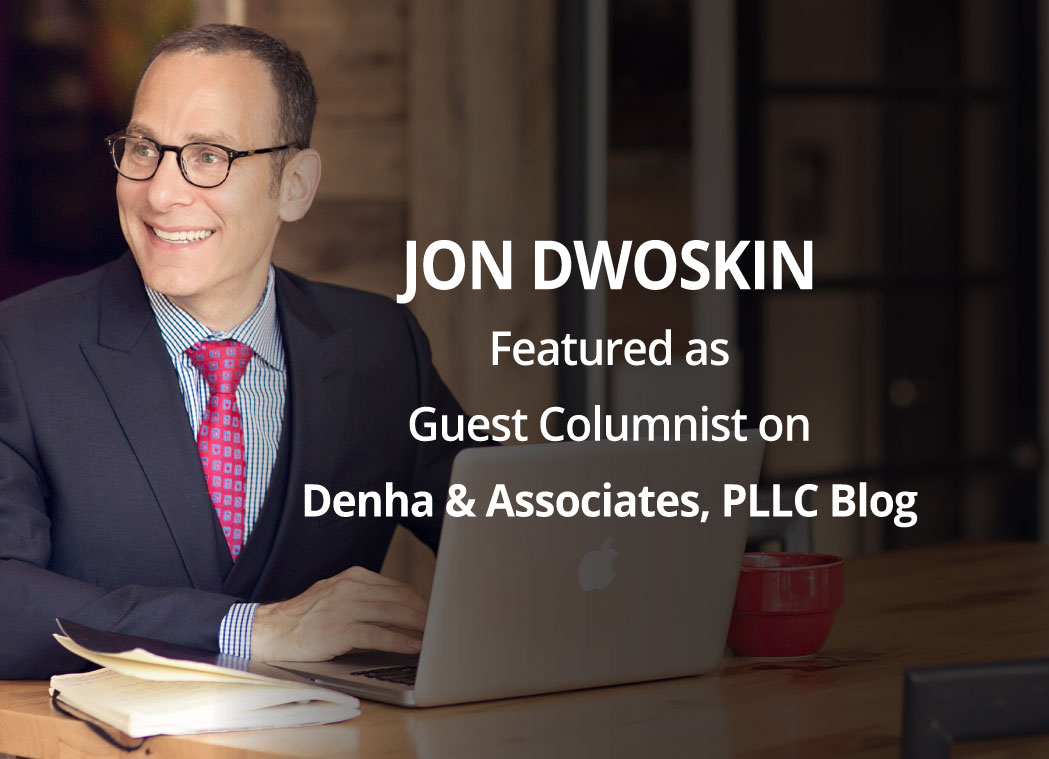 This month, Jon's article, Things I've Learned in My 50 Years: Know Your Power, is featured in the Denha & Associates, PLLC Blog.  
Excerpt:   

I'm still a work in progress and wanted to share some things I have and continue to learn in my 50 years.
Don't be Jealous. My parents always told me to never be jealous of anyone – it will kill you. I believed them and the older I get, the more I know they were right.
Commit to a morning ritual to get your day started with the right energy, mindset and drive.
How to Learn. We all learn through stories and lessons.
Know the power you have. Use it wisely and use it to raise people up – not down.