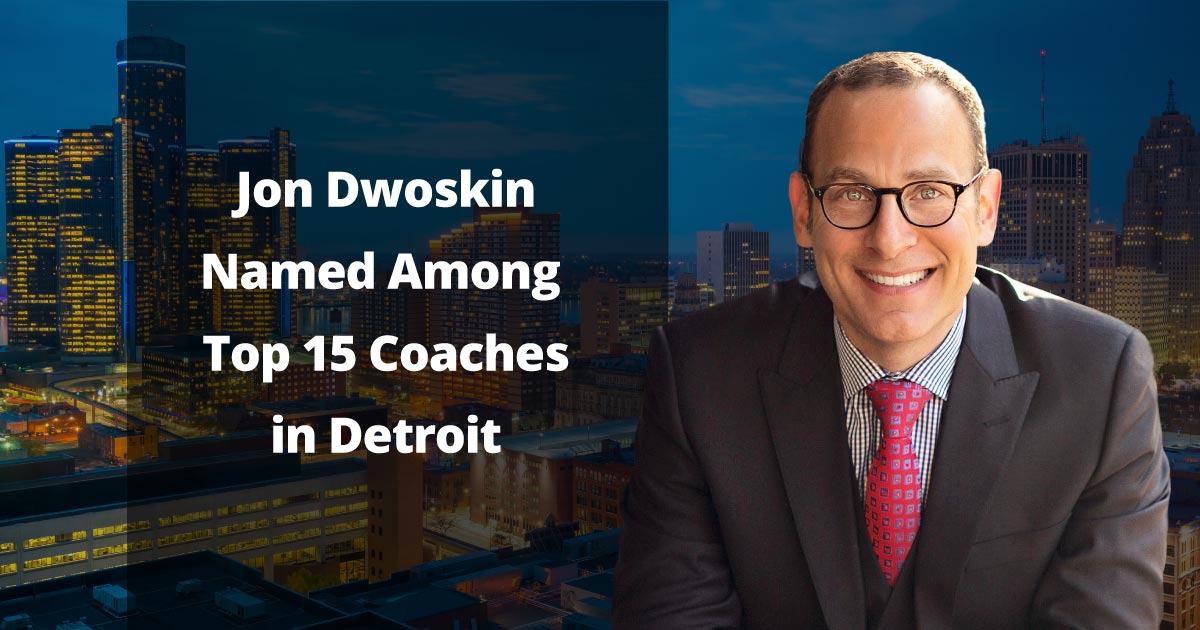 Jon Dwoskin has been named among the Top 15 Coaches in Detroit by Influence Digest, an online publication that specializes in highlighting the best talents from around the world.
This distinction recognizes coaches who are transforming career paths, cultivating resilience and leadership, and unlocking hidden potential in individuals and teams. The publication notes that Detroit is home to a vibrant community of coaching and leadership professionals making a significant difference in the personal and professional development of their clients.
Jon is a Business, Sales and Productivity Coach, Speaker and Podcast Host. He helps successful businesses and entrepreneurs all over the world get – and stay – unstuck so they can grow their businesses BIG.
Jon is also the author of "The Think Big Movement," a business parable filled with invaluable insight on how to grow your business. It provides tools, best practices, and step-by-step guidance for businesses at any stage, facilitating growth to new heights.