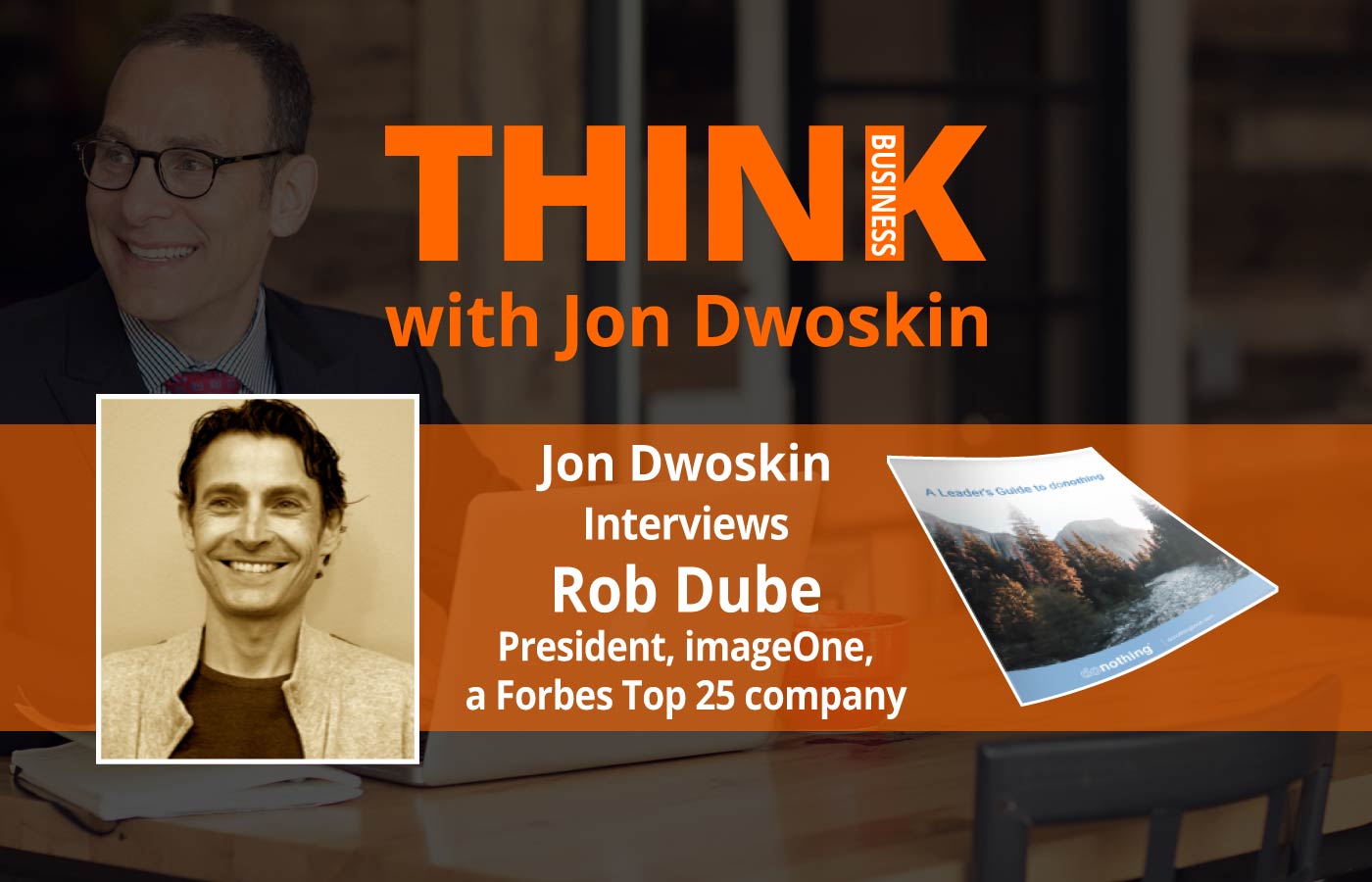 From Blow Pops to Forbes' Best Small Companies! Rob Dube got his start selling Blow Pops out of his locker in high school and is President and Co-founder of imageOne, which was ranked on the 2017 list of Forbes Small Giants: America's Best Small Companies.
Throughout Rob's 26 years experience, he has developed an unwavering passion for delivering extraordinary experiences that positively impact the lives of his team members, the goals of their customers, and the fabric of the community — a unique approach to business that has driven the company to success in its industry and as a top workplace. Rob is also the author of donothing™: the most rewarding leadership challenge you will ever take, set for release in early 2018, and founder of the upcoming donothing™ leadership silent retreat.
Back to the Blow Pops — an early passion for entrepreneurship took shape in high school, when Rob teamed up with imageOne Co-founder and CEO Joel Pearlman to start their first business together, selling Blow Pops. Today, with Core Values as the foundation, Rob and Joel have grown imageOne into the leading organization in Document Lifecycle Management and a company well-known as exceptional; receiving national recognition for its rapid growth and strong focus on culture.
Along with its 2017 Small Giants distinction from Forbes Magazine as one of 25 Best Small Companies in America, imageOne is also recognized as a National Best and Brightest Company to Work For (5 time honoree), one of Inc. 5000's Fastest Growing Private Companies in America (6 time honoree), a 2017 Positive Workplace by the University of Michigan's Stephen M. Ross School of Business, and one of Crain's Detroit Cool Places to Work 2018 (2 time honoree).
Rob is a Member of the Small Giants Journey and past Member of the Board of Directors for the Small Giants Community, the Board of Trustees for the Boys and Girls Club, and past President of the Detroit Chapter of the Entrepreneurs' Organization. Rob received the 2013 RARE Everyday Hero award for community service.
As an author and speaker, Rob challenges business leaders to donothing™, sharing his lessons learned from more than 12 years of a daily meditation practice, as well as biannual silent meditation retreats. In addition to his book, he is a contributor at Forbes, Thrive Global, and EO Octane.
*E – explicit language may be used in this podcast.