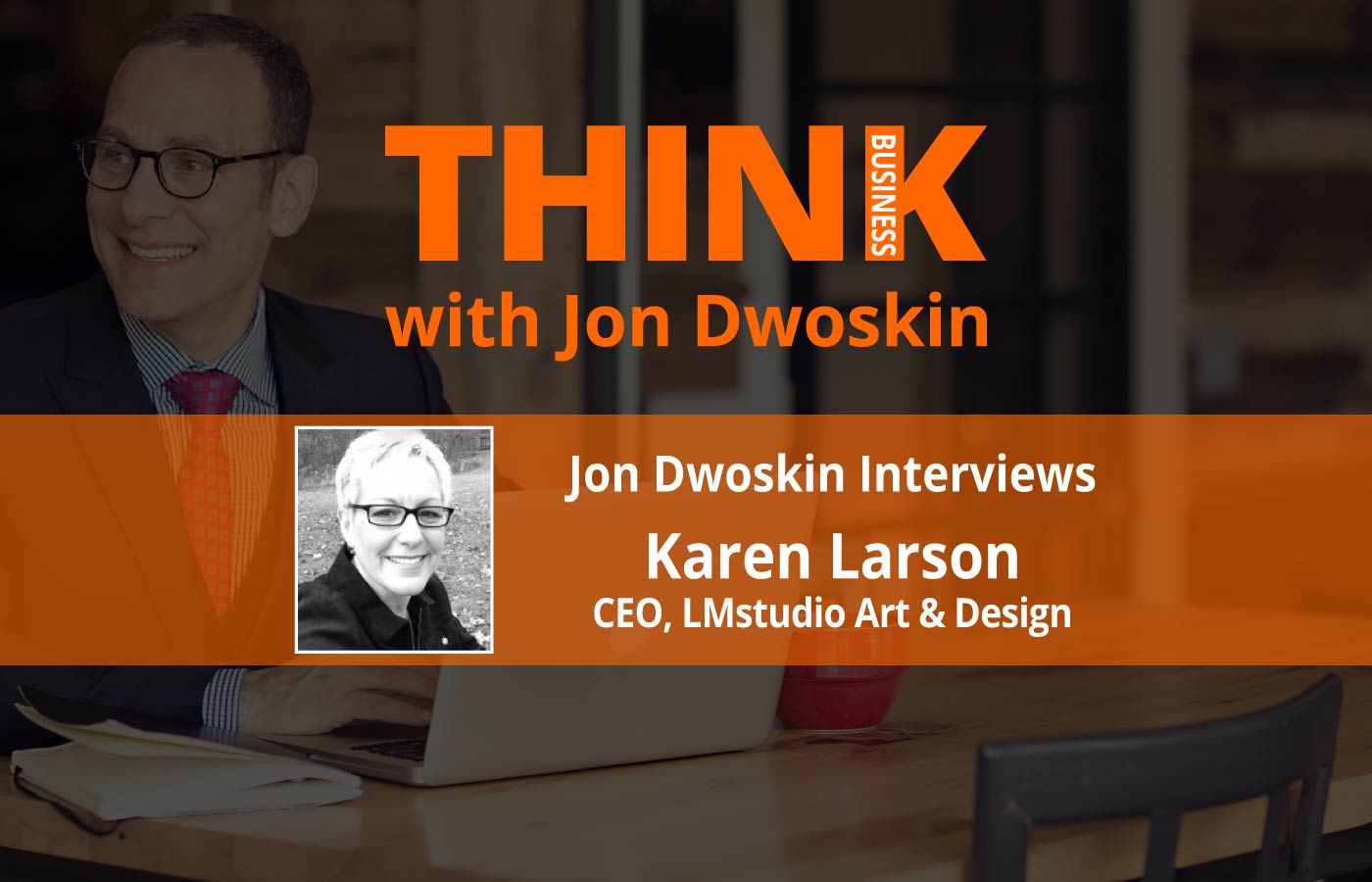 Crafting Your Company's Personality Through Marketing
Karen Larson leads the LMstudio Art & Design creative team in developing integrated brand solutions, serving clients in metro Detroit and nationally. A graduate of Center for Creative Studies, Detroit, MI, Karen has over 25 years of corporate brand experience, including such companies as Compuware Corporation, Little Caesars, Blue Cross Blue Shield, Ford Motor Company, Countrywide Bank, University of Michigan, Oakwood Hospital, Bank of America, Planning Alternatives, HealthCall of Detroit, Hayes Lemmerz, and many others. For the past 15 years, Karen had been an active Advisory Board Member / Ambassador for the HOW Design Conference, and previously held the position of AIGA Detroit Community Impact Director.
*E – explicit language may be used in this podcast.