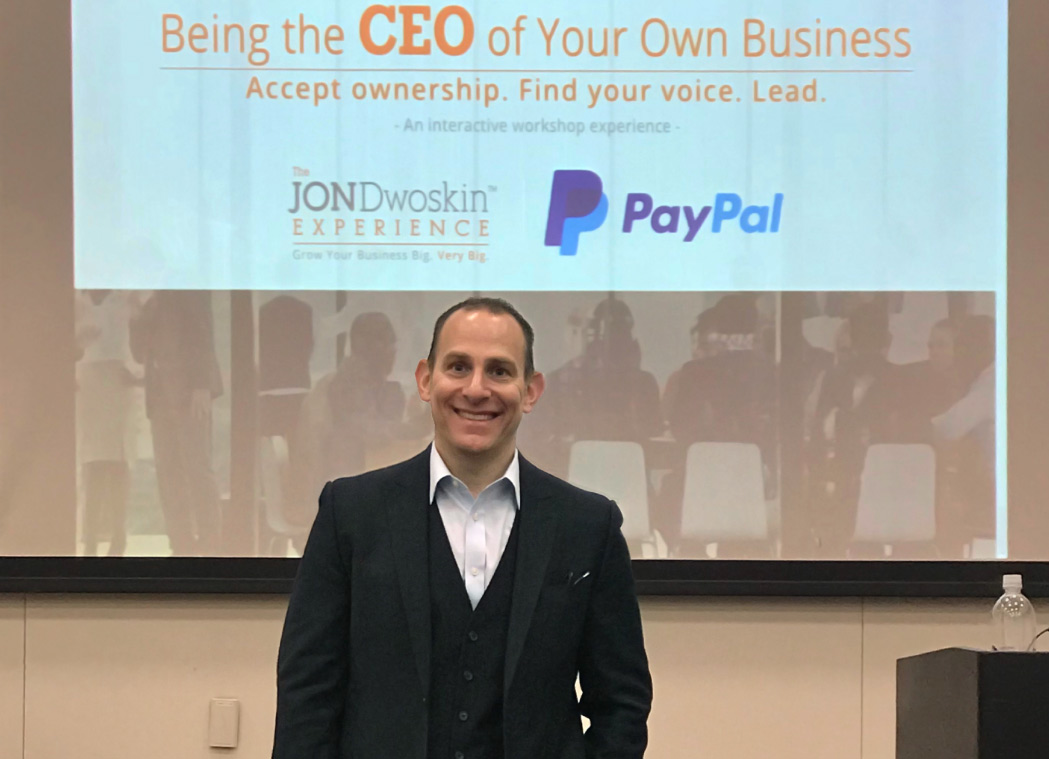 Dwoskin's interactive sessions are designed to inspire, motivate and grow your business big! Very big!
Jon Dwoskin, author, executive advisor, business coach, podcaster and founder of The Jon Dwoskin Experience, has launched a new series of workshops to help businesses and individuals grow their businesses big. Dwoskin offers a variety workshops customized to meet the needs of companies, business leaders and entrepreneurs.
Dwoskin's first major workshop occurred in mid-April when he visited San Jose to address a crowd of 100 PayPal employees about being CEOs of their own businesses. Dwoskin's workshop lasted two hours, and was part of PayPal's Innovation Speaker Series, an innovative series that highlights the achievements of groundbreaking leaders and entrepreneurs. Previous participants in PayPal's Innovation Speaker Series hailed from Google, Facebook and other major tech companies.
"Jon was an amazing speaker that gave us all concrete and actionable things to work on! Of the 100 attendees, nobody left the room or so much as looked at their phone for the two hours! Jon had the room's attention from the start – not an easy thing to do with such a diverse group! We want to have Jon back again," said Michal Todasco, Director of Innovation at PayPal.
Dwoskin's interactive workshops can be customized, condensed and tailored to the needs of specific audiences and corporations. For more information on Dwoskin's one-of-a-kind workshops designed to grow businesses big, visit the Workshops and Keynotes section of his website or contact him directly at jon@jondwoskin.com.