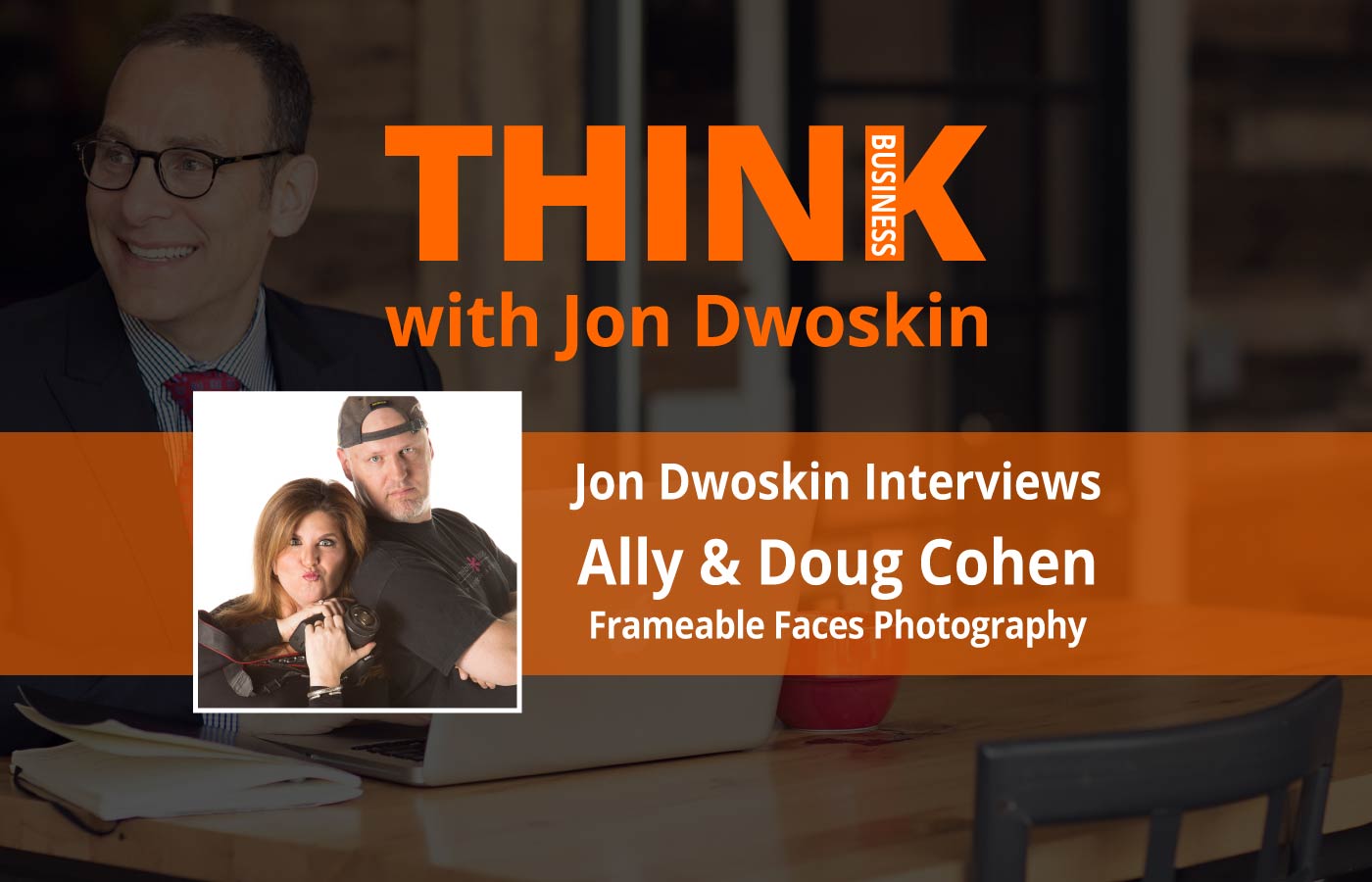 Building your picture perfect business
Ally and Doug Cohen own and operate Frameable Faces Photography, a local independent portrait studio in the Orchard Mall in West Bloomfield, MI. Their core business is portrait photography with an emphasis on high school seniors and families, but they also do events, professional headshots and photo restoration. Over the past few years however the business has become more and more of a media company with the flagship "Doug & Ally Morning Show" livestreaming over Periscope on weekday mornings where they have a worldwide following of over 22k followers, and now as content creators they are building communities on multiple platforms with a different kind of client beyond just local portrait clients. While Ally takes the portraits Doug handles the social media and content creation and has been doing so for other clients as well, training, speaking and teaching.
*E – explicit language may be used in this podcast.