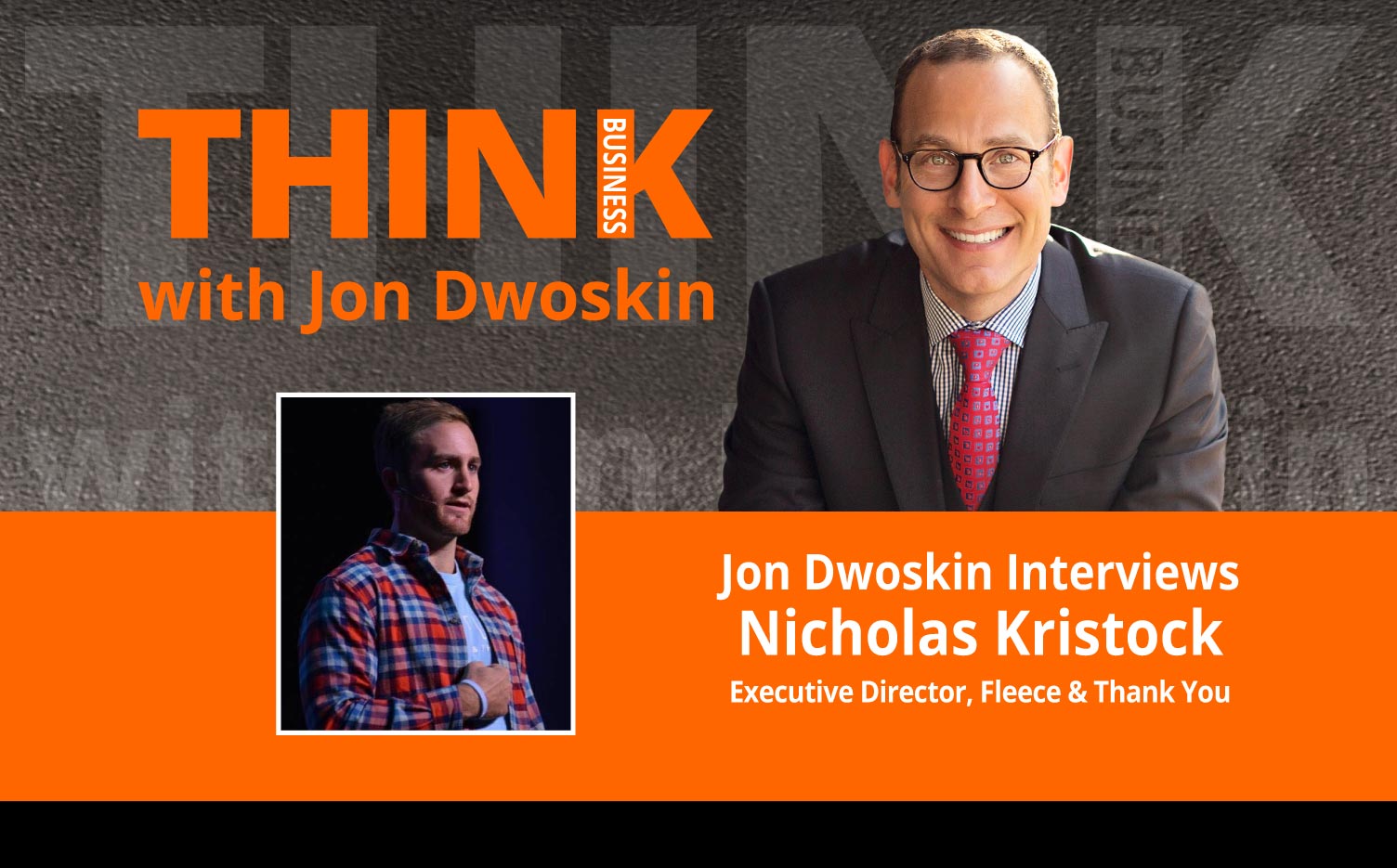 Connecting to Our Greater Purpose in Life and Business
 –
Nicholas Kristock lives his life by a code: Build. Empower. Serve. He is a former international soccer player turned serial entrepreneur and servant leader. He has found his fit in the social impact world by building businesses that solve problems.
How have you made an impact by thinking big, thinking forward, thinking consciously? : Nicholas has founded three non-profit organizations dating back to 2012. In 2016, he founded the startup company Empathy 313, which makes technology solutions for social impact organizations. He serves as the Executive Director of Fleece & Thank You, an innovative 501(c)3 organization that provides hope and comfort to children battling illness by giving donors the unique opportunity to make them a fleece blanket and video message of support. Outside of his obsession with connecting people to their greatest good, something interesting about Nicholas is that he was a member of the startup team for Orange Sky Laundry, the world's first mobile laundry service for the homeless, and has lived homeless for a week in Sydney, Australia.
*E – explicit language may be used in this podcast.