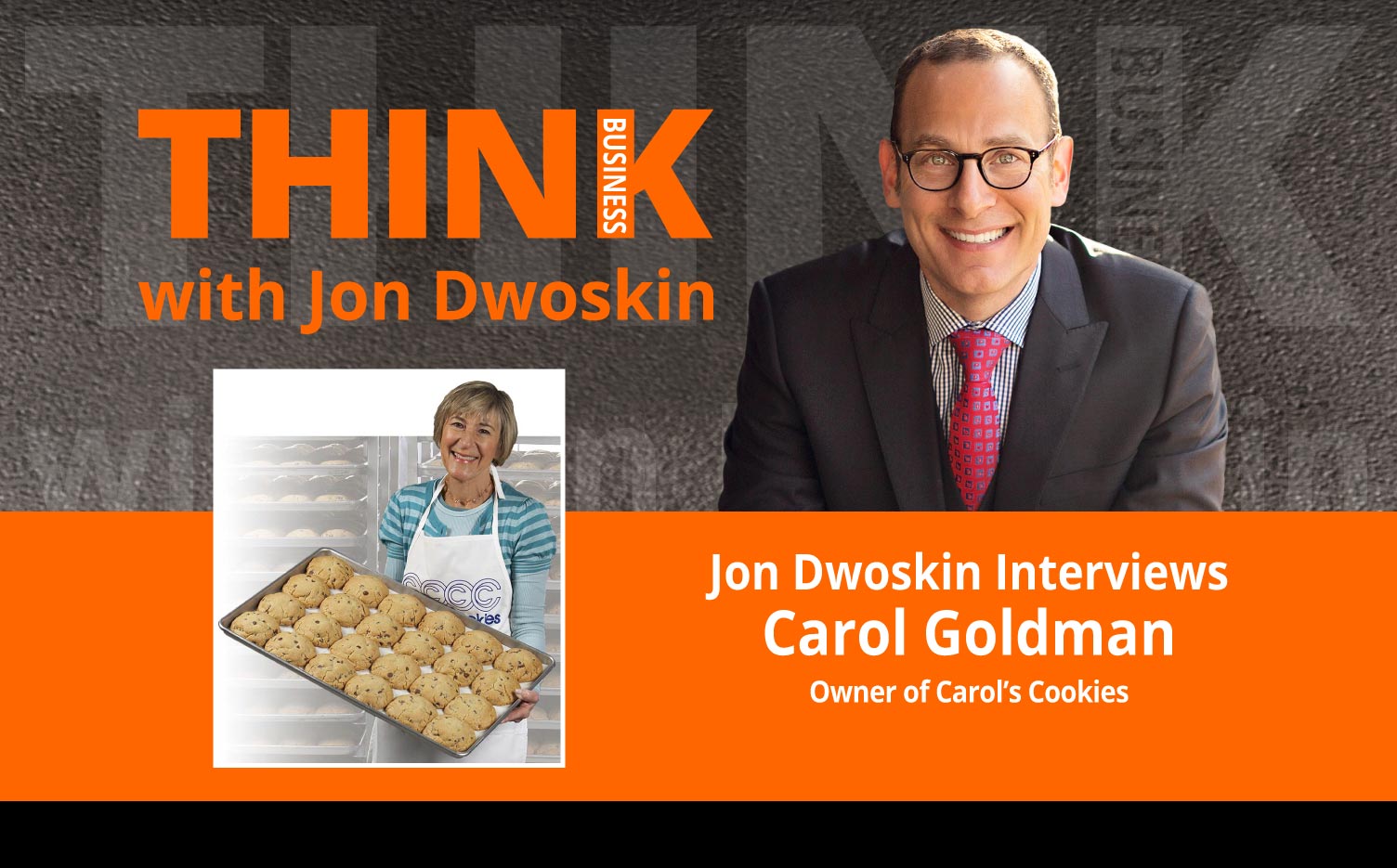 Building a Successful Business From Your Passion
 –
Carol Goldman grew up in Saginaw, Michigan, baking with her mother in their kitchen making various cakes, pies and cookies for holiday parties. She spent the next twenty years perfecting her most popular baked goods, her chocolate chip cookie and oatmeal raisin cookie. Carol never imagined her cookie recipes would turn into a national cookie company, but her friends and family persuaded her to approach a local, upscale grocery store with my homemade cookies. The bakery manager asked Carol to bring several dozen the next day to see if the cookies would sell.
She stayed up baking all night and brought 50 lbs. of cookies to the store the following morning. In record time, all eight dozen sold out completely. The manager told Carol to…"Go home and start baking!" And from that day forward, her half-pound creations were known as Carol's Cookies.
In 1983, Carol's cookies were named the 4th best cookie overall in the United States by PEOPLE Magazine. Many of the judges thought her cookies were the best tasting and voted them the "best looking cookie in the nation" ahead of such competition as Mrs. Fields and Famous Amos. After Carol's cookie company gained national acclaim, she started selling her handmade cookies throughout the United States in upscale gift shops and epicure departments in cities like Atlanta, Chicago, Dallas, Detroit, Houston, Miami, New York and St. Louis.
In 1990, Carol decided that Carol's Cookies would begin offering gift packages that would be sent fresh from their bakery directly to customers' homes or offices, ensuring freshness and handmade quality every time.
Today, Carol's Cookies are still sold at upscale grocery stores, gift shops, and specialty shops throughout the United States in thirteen gourmet flavors all handmade in their bakery daily. And Carol's Cookies offers all fifty states the opportunity to order handmade cookies online, to be delivered right to customers' front doors in 48 hours or less. It's no wonder that for nearly forty years Carol's Cookies has been known as "More Than Just a Cookie…."
*E – explicit language may be used in this podcast.