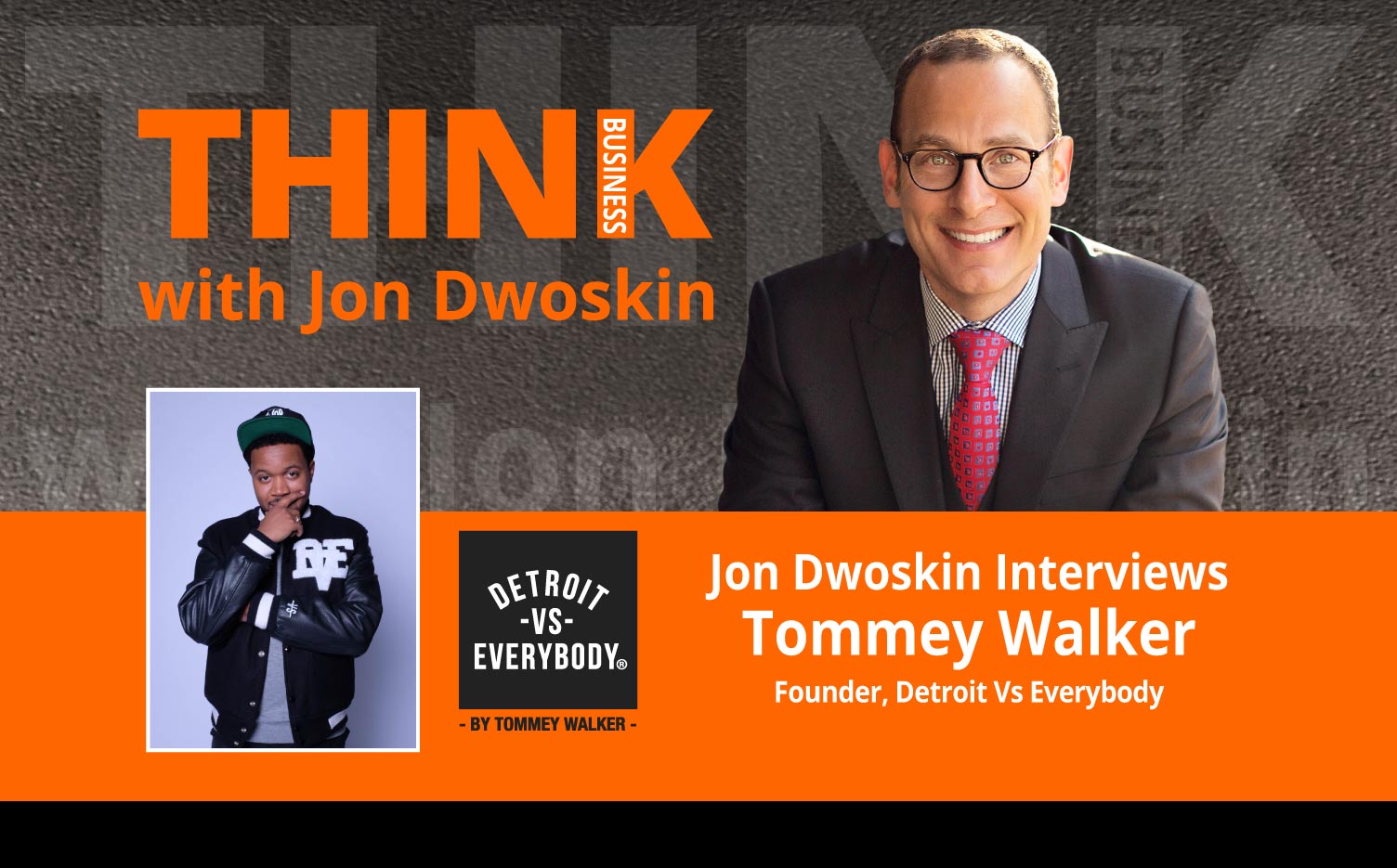 Following Inspiration and Passion to Build a Business
A homegrown label, the DETROIT VS EVERYBODY brand embodies the pride and unapologetic spirit of our beloved Detroit. Every item has been designed with love and crafted with care by Tommey Walker, a self-professed commissioned artist, brand manager and creative problem solver. Consider the DVE brand your official Detroit welcoming committee. We are the city; take us with you.
Humble Beginnings
Fed up with the media's continual bashing and lack of cultural recognition for the place that has contributed so much to the world and society, Walker originally envisioned a brand that could "rebuild Detroit"s image through the restored pride of Detroiters universally." A simple concept with a powerful message is all it took for Detroit native Tommey Walker to be the first to inspire his city with the "Vs Everybody" message. The brand Detroit Vs. Everybody sought to unite the city of Detroit while politely flipping the bird to the rest of the world.
Moving Up
In 2012, Walker released the original successful "Vs. Everybody" collection. The city took to it immediately and it has become a forceful movement in and around the city and country. With overwhelming success, DVE is continually growing and has attracted local, national and international credits. To date, Detroit Vs. Everybody has had countless media and press coverage and received airtime on a wide range of platforms including The Colbert Report, Fox 2 News Detroit, and American Idol while being modeled by host Keith Urban. The impact of the brand has even reached well into the world of sports, news and entertainment, and caught the attention of many celebrities including Rick Ross, Young Jeezy, Big Sean, Drake, Nas. The mantra has also been licensed to Eminem and Shady Records for an ongoing "Shady Vs. Everybody."
*E – explicit language may be used in this podcast.