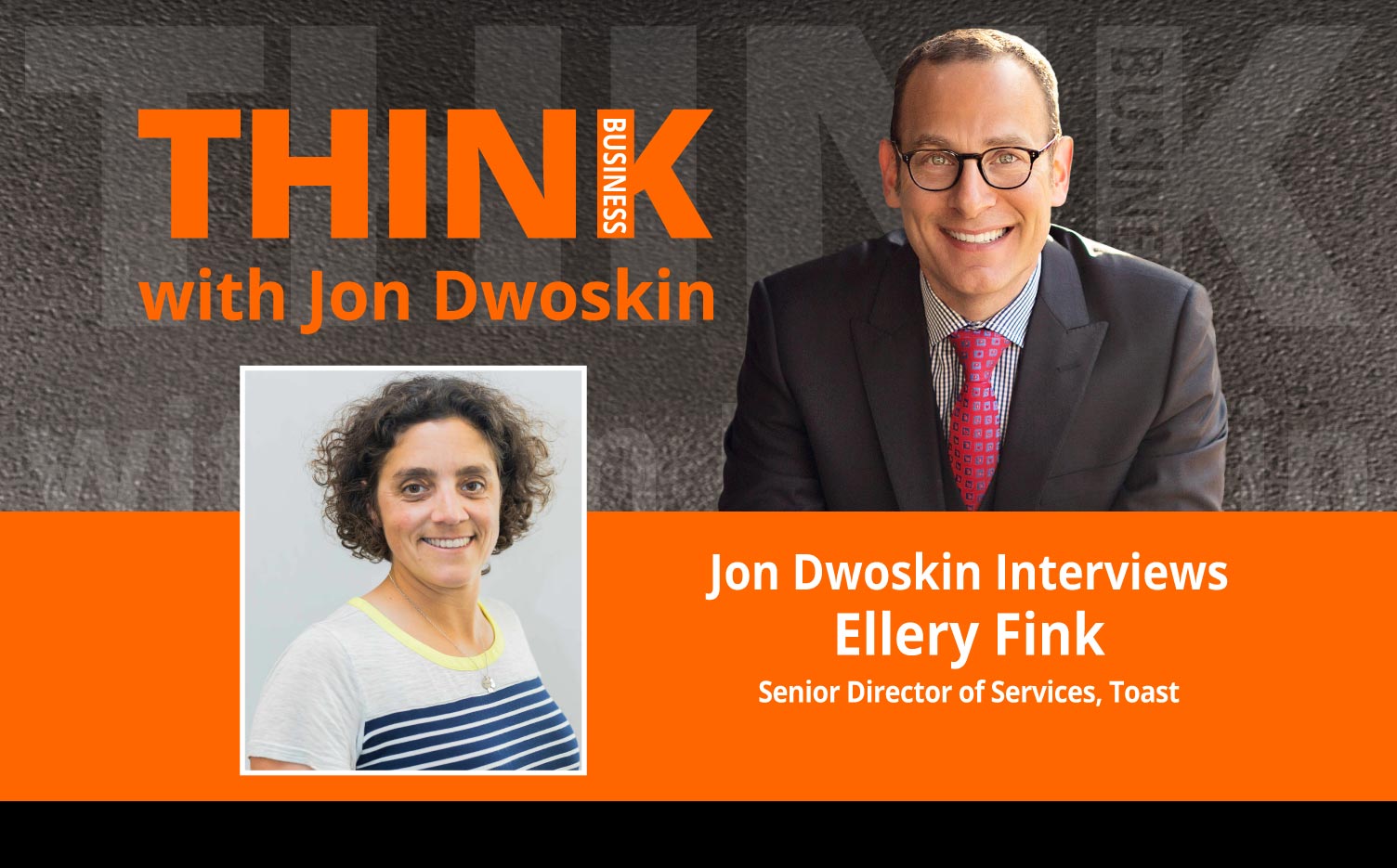 Delivering Delight to Your Customers
Ellery Fink holds a Bachelor's Degree in Psychology from the University of Colorado at Boulder. She also completed a professional culinary arts program at the San Francisco Cooking School. Ellery grew up in Michigan, and after college, lived in the San Francisco Bay Area for 13 years, followed by a two year stint in Boston. She calls Santa Cruz, California home.
Ellery's first career was with an international adventure and community service travel company for teenagers called Adventures Cross-Country (ARCC) where she started out packing food and camping equipment and left after twelve years as the Program Director.
Ellery currently serves as the Senior Director of Services for Toast, running the Field Implementation team across the United States.
Most of Ellery's time outside of work is spent with her wife, Tammie, and their one-year old twin sons Charlie & Jayden. She loves being outdoors — by the beach, hiking, biking, backpacking, camping; exploring new towns; cooking, discovering new restaurants and farmers markets; traveling and spending time with family and friends.
Founded in 2013, Toast powers successful restaurants of all sizes with a technology platform that combines restaurant POS, front of house, back of house and guest-facing technology with a diverse marketplace of third-party applications. By pairing technology with an unrivaled commitment to customer success, Toast helps restaurants streamline operations, increase revenue and deliver amazing guest experiences. In 2017 Toast was recognized as the third fastest-growing software company in North America on the Deloitte Fast 500 and named to the Forbes Cloud 100. Learn more at ww.toasttab.com.
*E – explicit language may be used in this podcast.