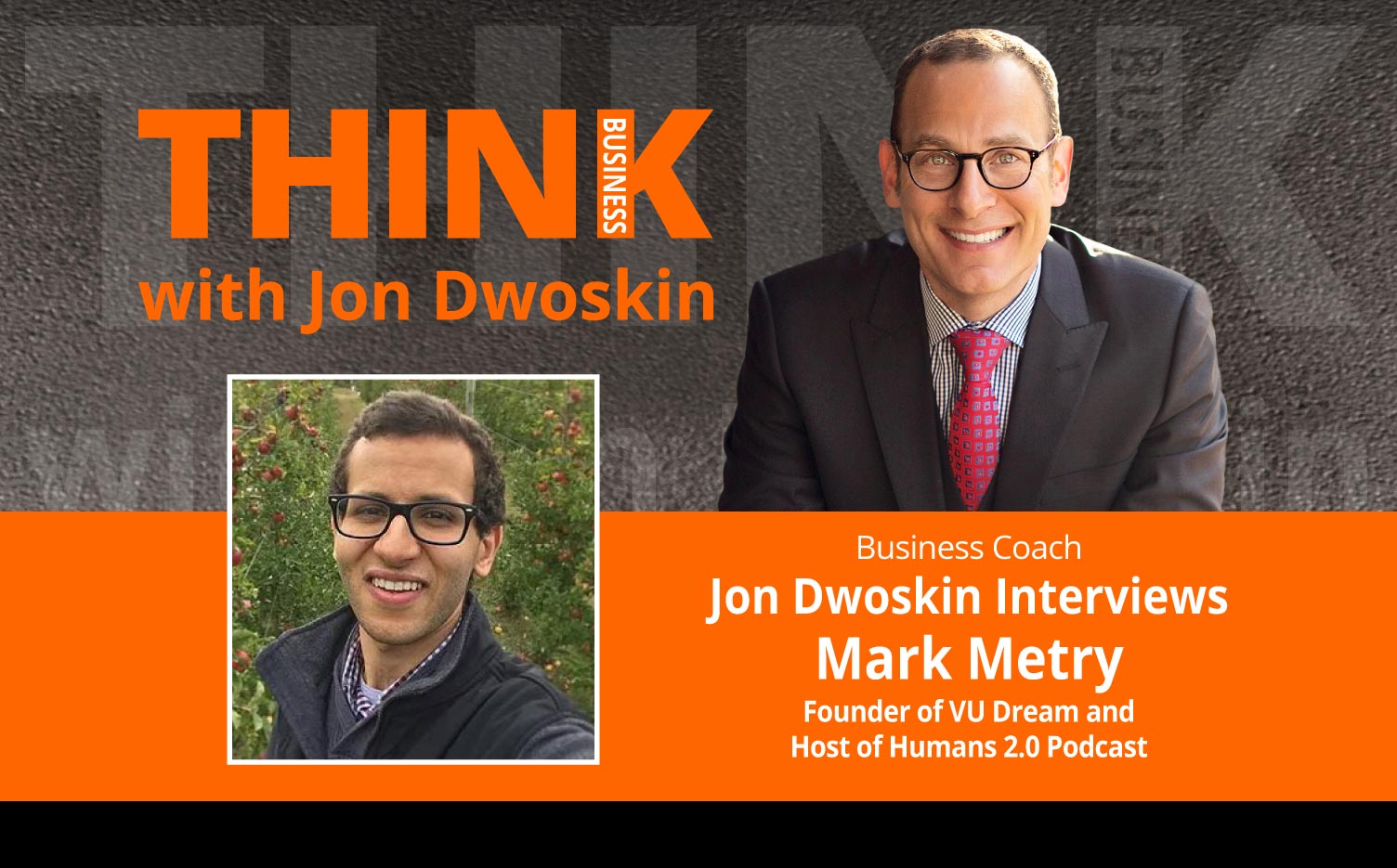 The Secrets to Setting up a Compelling Future
Mark Metry is the Founder of VU Dream, a marketing & brand agency founded and operating in Boston, Massachusetts working with startups, individuals & corporations to help customers imagine new future realities in the fields of emerging technology like virtual reality and podcasting.
Mark is also the Host of the Global Top 100 podcast called Humans 2.0 featured by Forbes, NASDAQ and Yahoo Finance as the "Top 21 Growing Podcasts you must listen to in 2019." Mark's show has been listened to over 4 million times and features the greatest leaders of our time and frequently converses with Billionaires, Professional Athletes, Pulitzer Prize-winning journalists and New York Times Bestselling authors exploring today's dynamic of the human experience in modern technological times of 2019.
Key Points
First generation immigrant born in Boston, Mass 1997 of parents from Egypt and came with $200 only
At the age of 7 went on local public television after winning art competition
Faced autoimmune based health issues during childhood & adolescence like asthma, ADD, IBS, appendicitis, insomnia, and more
Endured severe social anxiety from a young age until 18 years old
Started a YouTube Channel in 2010 and gained over 35,000 subscribers and earned a paying partnership with a network
In 2013, started the World's #1 Minecraft Server and was the start of a six-figure business at the age of 15
2016 hit rock bottom weighing over 200 lbs and depressed after discovering he was on the wrong path in life and was trying to be somebody else and not his true self
November, 2016 drew the line in the sand and began the quest of becoming a Human v2.0 and living a mentally healthy lifestyle
December, 2016 started VU Dream, a technology acceleration agency on the edge of the growing exponential technologies industry
August, 2017 began the creation of Humans 2.0 Podcast
August, 2018 Apple iTunes ranked Mark Metry's Humans 2.0 Podcast in the Global Top 100 Podcasts among Gary Vaynerchuk, Tim Ferriss, NPR, Lewis Howes' School of Greatness and more
*E – explicit language may be used in this podcast.