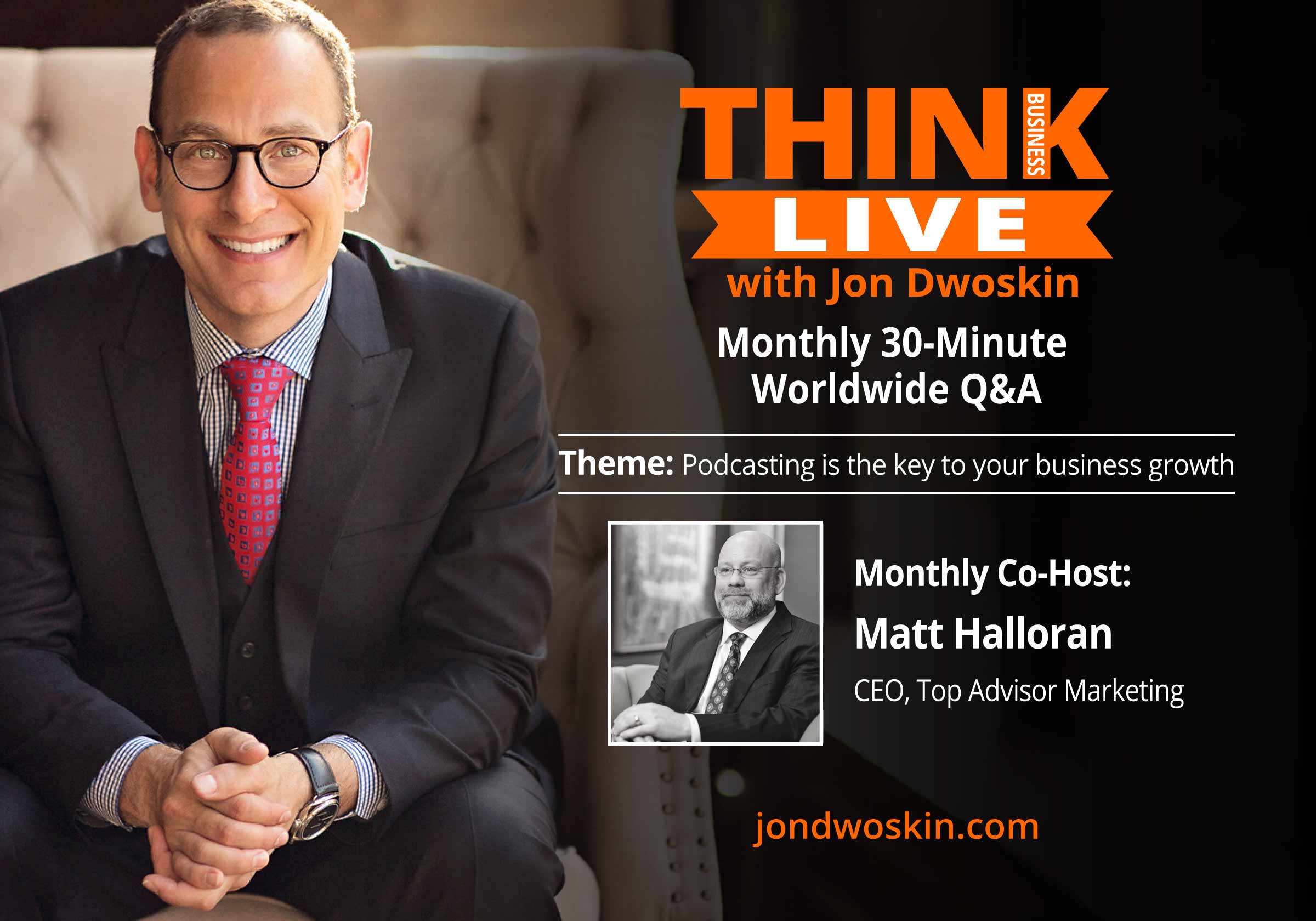 Theme: Podcasting is the key to your business growth

–
Jon and and Matt Halloran, CEO, Top Advisor Marketing recently sat down for this LIVE ZOOM webinar discussing why podcasting is the key to your business growth.
Matt Halloran is a trained and certified life and business coach. (Actually, he's way more than that – he's a financial branding expert, social media expert and he's an insane podcast host.) Here's the thing about Matt, he wouldn't work with an advisor unless they agreed to fix their business and their life. He gets how connected everything is. He gets how tough it is to be great and effective at marketing while running a practice, living a life, and loving a family.
Matt wrote the Social Media Guide for Financial Advisors. It was a hit. He's been leading the social wave in financial services for years – teaching top advisors how to be human in an oftentimes inhuman industry. Teaching advisors how to create trust and rapport before they've ever met a prospect or center of influence.
Matt served in the Navy and is also a trained therapist. He's been in the trenches as a financial professional too. He was also a radio broadcaster way before he went bald and gray.
Dude has been there, tried that.
Matt is married with two twin teenage boys. They are avid swimmers. Oh, and Matt's dog is a big ole St. Bernard.
Learn more on Matt's website: http://topadvisormarketing.com/