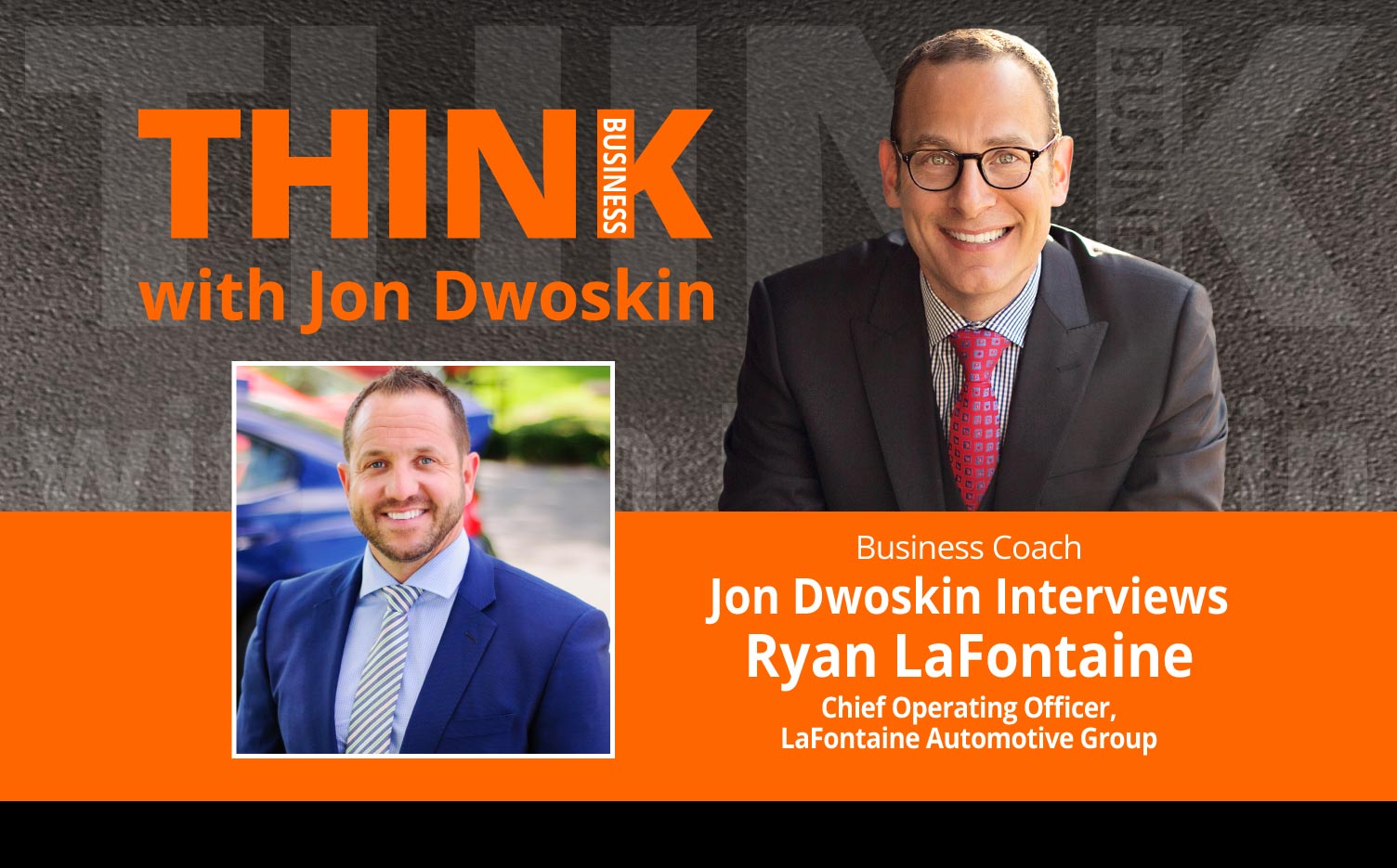 How to Stay Humble and Build an Amazing Culture in Your Business
Under Ryan's leadership, LaFontaine Automotive Group has received numerous honors and awards as the Cadillac, Buick & GMC Dealer of the Year From 2010-2017 (recognizing the no.1 volume dealer in the nation), the 2015 Honda Council of Excellence, and the Chrysler Dodge Jeep Ram Customer First in 2016. His upholding love for the environment and community has led him to open four nationally-recognized LEED (Leadership in Energy and Environment Design) Certified facilities, including: The Ford Motor Company's only Silver LEED Certified dealership worldwide, located in Birch Run, Michigan; Gold LEED Certified Cadillac Buick GMC of Highland; Silver LEED Certified Volkswagen of Dearborn; and Silver LEED Certified Chevrolet.
In 2016 Ryan served as President of the Detroit Auto Dealers Association and was recently the Chairman of the 2018 North American International Auto Show. He was the youngest dealer to ever serve as a chairman in its 111-year history. Ryan serves on numerous boards and has a passion for community involvement. He served as the Vice President of the Cadillac LMG Board, Vice President of BPG LMG Board, GMF Advisory Board, On-Star Advisory Board, National Green Summit Speaker/Board Member and was a 2017 Northwood University Auto Show Panelist. Recently, Ryan was named as one of the leading business executives in the 2018 Dbusiness Detroit 500 publication.
One of Ryan's biggest achievements is being a cancer survivor. Ryan was honored as the 2014 Leukemia and Lymphoma Society Man of the Year, and he has raised more than $1 million and has funded 10 cancer research grants. One of his proudest accomplishments includes starting his own 501c3 foundation in 2016 with his sister Kelly LaFontaine. Ryan is the Chairman of the U CAN-CER VIVE Foundation. U CAN-CER VIVE has raised more than $600,000 benefiting cancer research grants in the state of Michigan. The Foundation together has raised over $1.5 million where 100 percent of the profits go to cancer research projects at many amazing Michigan hospitals. He continues to strive with goals of reaching $1 million a year for the world of cancer.
Ryan runs his business and life with his heart and passion. He values integrity and continues to be generous. Ryan is a devoted husband to his wife Wendi and loving father of five children.
*E – explicit language may be used in this podcast.