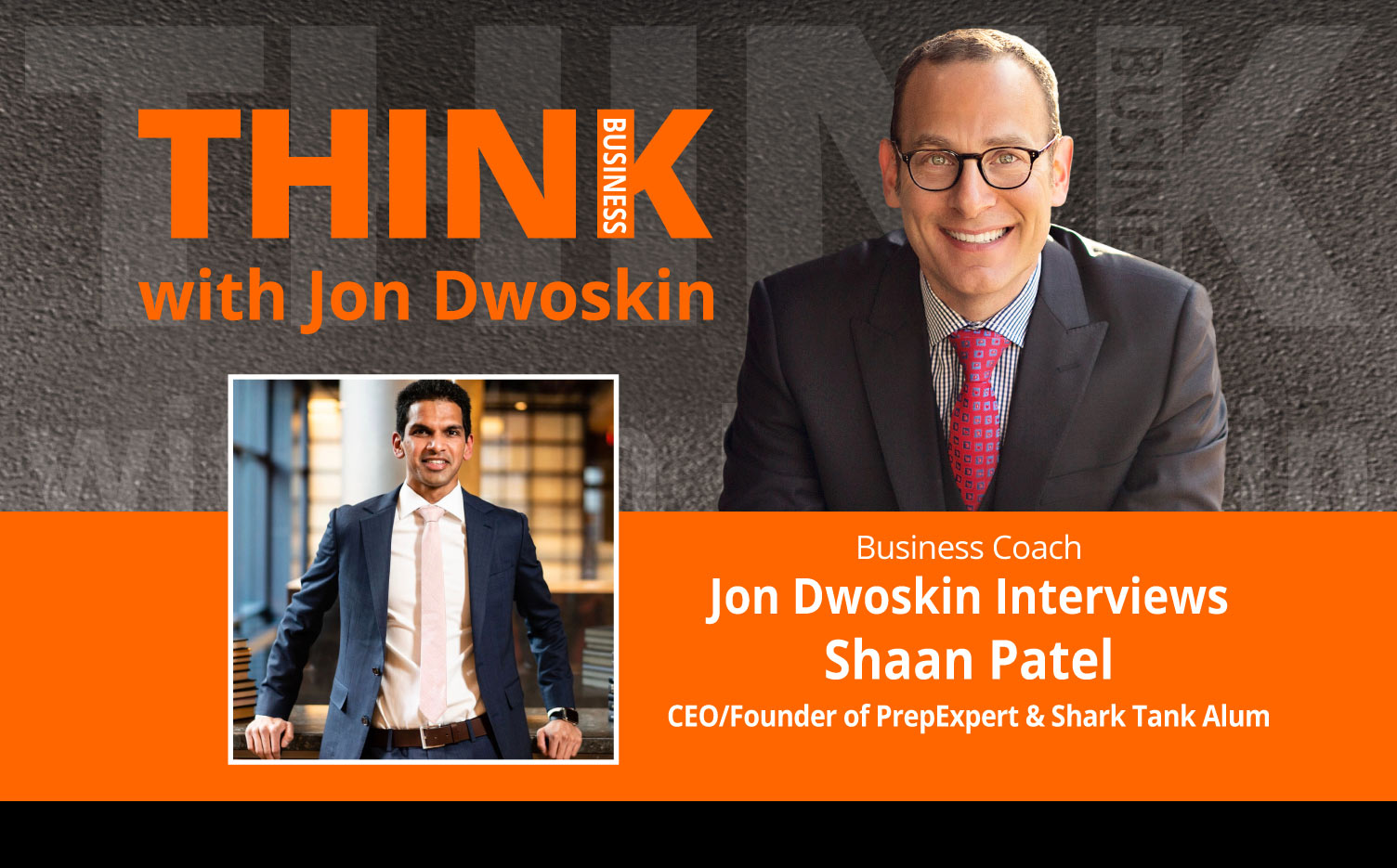 The Power of Mentorship in Your Business
Shaan Patel knows what hard-work looks like. He is the founder of Prep Expert (now worth $20m) and ClearHat Marketing, winner of a $250K Shark Tank deal with billionaire Mark Cuban, a bestselling author, received his MBA from Yale and MD at USC, is currently a dermatology resident physician at Temple University and was recently named Inc. 30 Under 30 for 2019.
Shaan has been featured in Forbes, Inc., Huffington Post, Business Insider, New York Times, Foundr, CNBC and more (links in Media Vault above.)
Shaan is a first-generation Indian-American whose parents immigrated to the U.S. in the early 1980s. He grew up in "seedy part" of Las Vegas in his parent's budget motel, attended inner-city public schools in the worst school district in the nation (40% drop out rate), and was clueless about standardized tests. After spending hundreds of hours studying for the SAT he was able to raise his score from average to perfect – a feat achieved by only 0.02% of all high school students. His life completely changed because of this, he was admitted into prestigious universities, received $250 million in scholarships and even met the President.
This pivotal moment helped Shaan create Prep Expert, a 6-week course to help high school students achieve and have control over their own dreams. Prep Expert is the nation's fastest growing test preparation provider, worth over $20 million. In 2018, Shaan launched his latest venture, ClearHat, online courses covering all things digital marketing for entrepreneurs to help them grow their start-ups.
*E – explicit language may be used in this podcast.