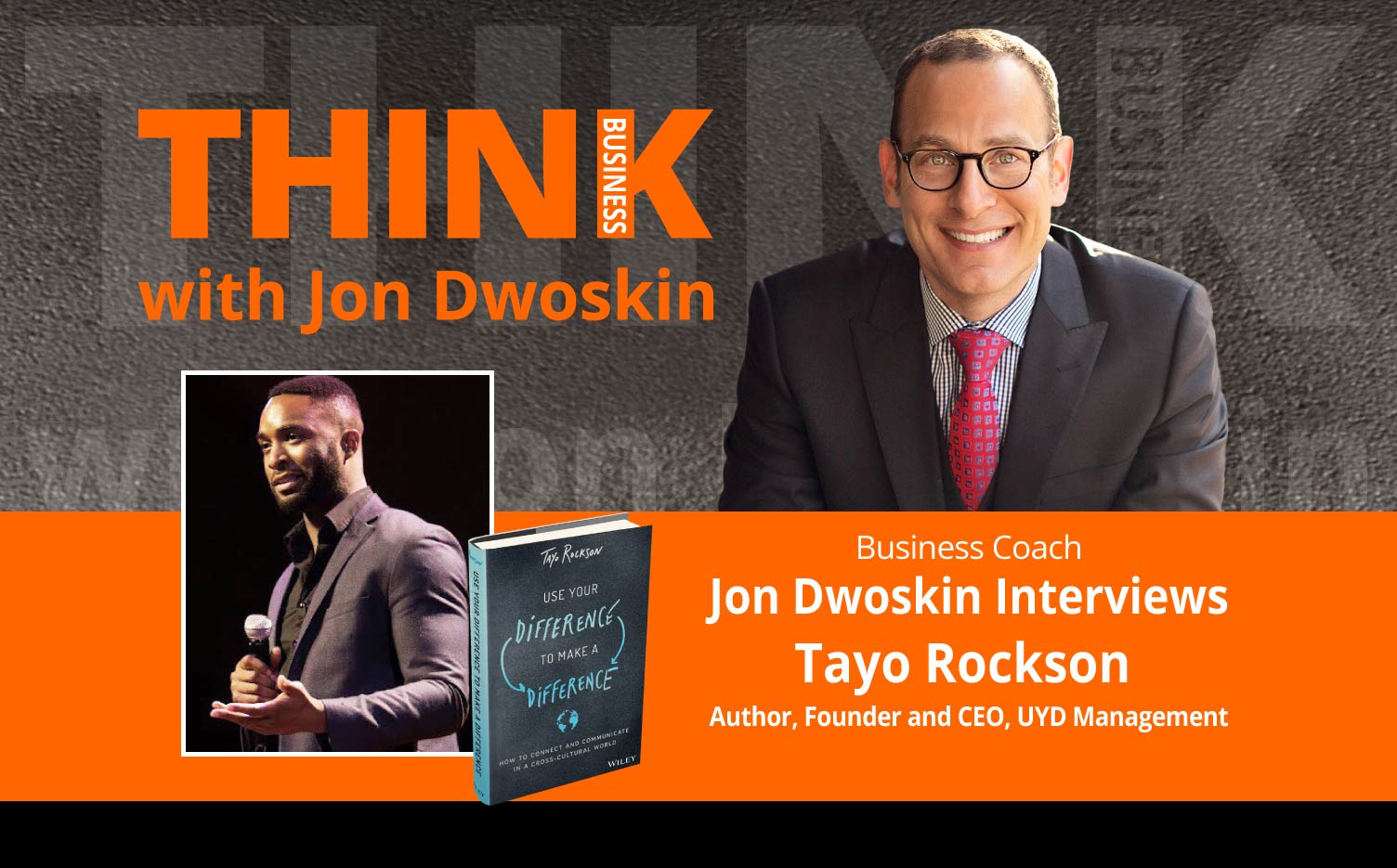 How You Can Become An Impactful Global Leader
Tayo Rockson, was raised in Nigeria, Sweden, Burkina Faso, Vietnam, and the USA, He is a speaker, consultant, and media personality who runs UYD Management – a strategic leadership and consulting firm that helps organizations incorporate sustainable diversity and inclusion practices. A millennial Third Culture Kid, Tayo (pronounced TIE-OH) has lived on 4 continents, allowing him to become an certified authority in communicating effectively across cultures. He hosts the number one cross-cultural podcast in the world and his podcast was recently ranked as the number two business podcast in the world by Entrepreneur and CIO.
He has spoken at TEDx multiple times, the World Bank, United Nations Foundation among many other places and his work has been seen on NowThis News, BuzzFeed, Forbes, Huffington Post, Entrepreneur, Inc. as well as Global Living Magazine. He was recently named a top millennial influencer to watch in 2018 by New Theory Mag and his ground breaking work on "how to embrace your global identity" was featured in a German School book called ZOOM IN… Globalization. Through his podcast, blog, and video shows, he is heard and read by thousands of people in over 100 countries.
Tayo is a 21st century gentleman on a mission to use his DIFFERENCE to make a difference as a storyteller, cultural translator, and brand strategist for change-makers. His ultimate goal is to build the next set of global leaders by teaching individuals how to communicate effectively across cultures and communicate with impact. Tayo believes that the two reasons people don't think they can make a difference in the world is because of a fixed mindset and a limited worldview and so he works with individuals and organizations to improve their cultural competencies, exposure and grow their mindsets.
*E – explicit language may be used in this podcast.