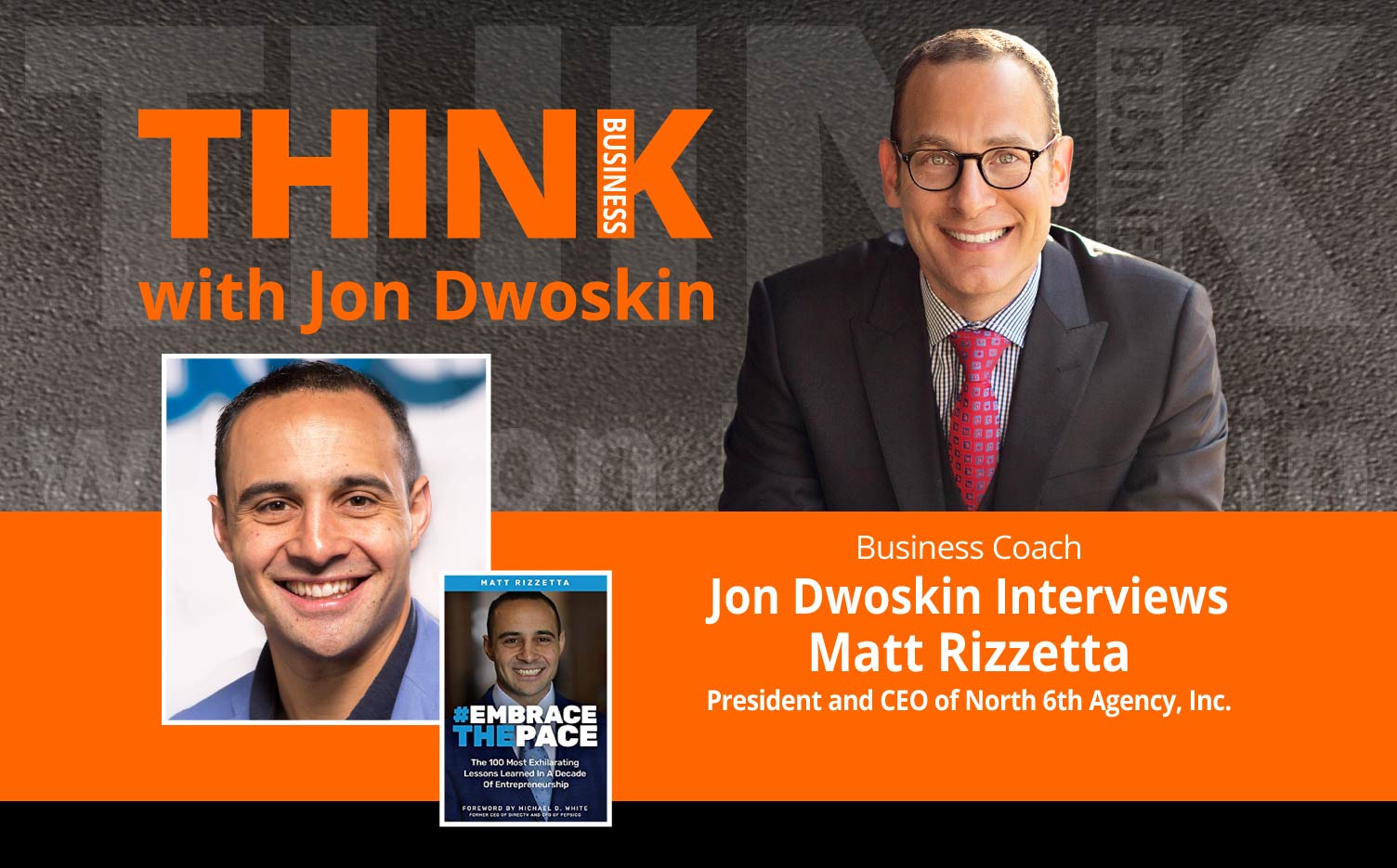 Run And Grow Your Business in Today's Market
Matt Rizzetta is the founder and CEO of North 6th Agency, Inc. (N6A). Under his leadership, N6A has been ranked as one of the 50 most powerful public relations firms in the United States by the Observer, as well as one of PRWeek's Best Places to Work and Entrepreneur's Top Company Cultures in America. Matt is known as one of the most innovative leaders in the areas of public relations, marketing and corporate culture. He is the creator of Outcome Relations™, which is the first public relations service model to be aligned with specific business outcomes of CEOs, CMOs and brand marketers. He is also the leader behind N6A's Pace Points program, which is the first employee incentive program that enables employees to customize their rewards. Matt is a graduate of Iona College and resides in Westchester County, New York, with his wife and three daughters.
In Embrace the Pace: The 100 Most Exhilarating Lessons Learned in a Decade of Entrepreneurship, Rizzetta shares the 100 lessons that have helped him to become the leader of one of the fastest-growing independent public relations firms. He shares the real-world lessons that he's learned while building and operating a fast-growing business with practical and digestible stories behind each, including overcoming adversity in your career, building a winning corporate culture, how to recruit and hire great talent, entrepreneurship stories, effective management tips, leadership lessons, sales tips and best practices, ways to differentiate your customer service practices, how to bring innovation to life, and conflict resolution in the workplace.
*E – explicit language may be used in this podcast.