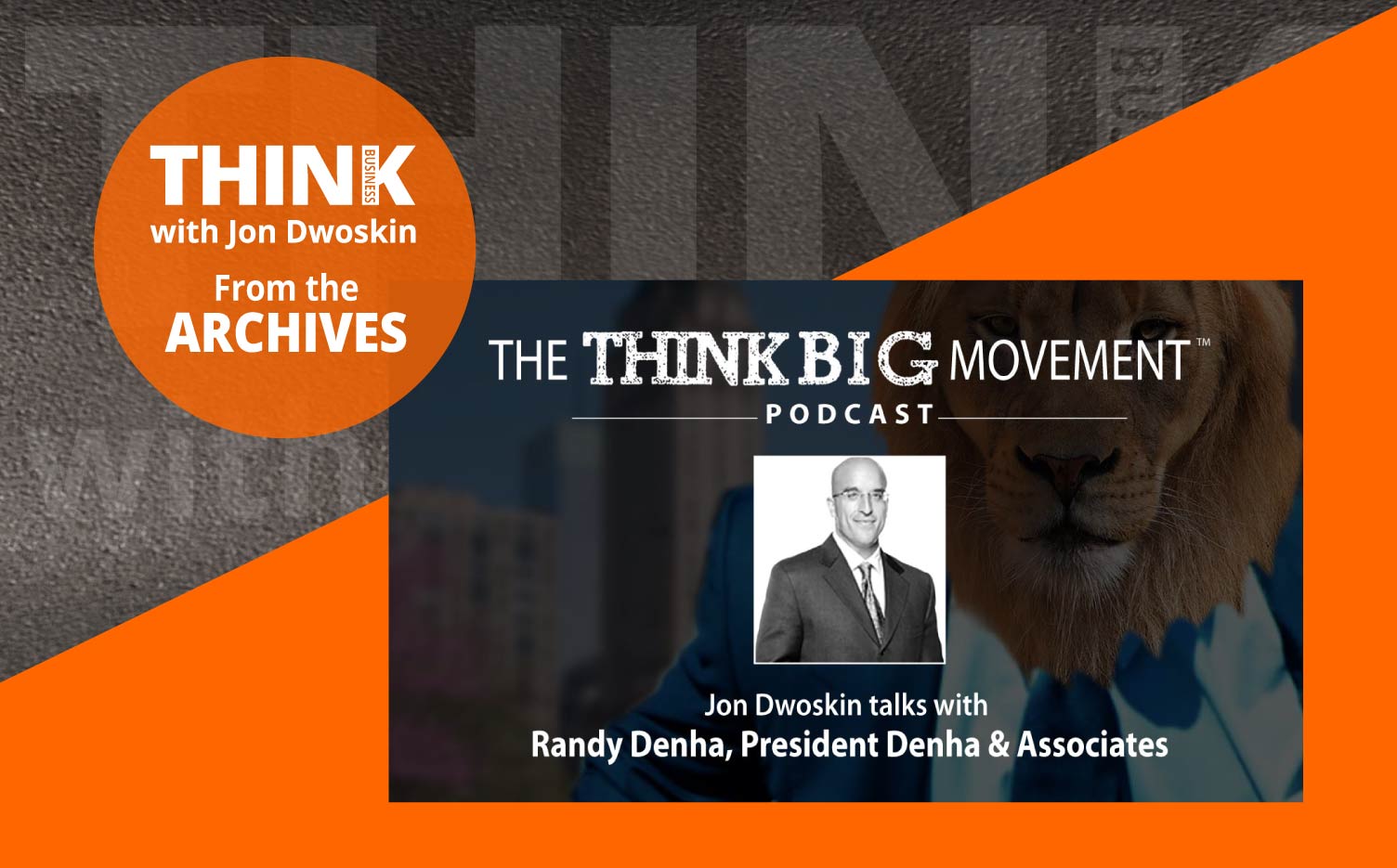 Hard Work, Family and the Customer Experience
Randall A. Denha, J.D., LL.M. is the founding member of Denha & Associates, PLLC. Mr. Denha, a former partner at one of the most prestigious estate planning firms in the country, specializes in the areas of estate and personal tax planning, business and succession planning, family wealth planning, asset protection planning and integrating all of the foregoing into a truly comprehensive plan. Mr. Denha counsels high net worth individuals and families on a daily basis and is frequently called upon by these same individuals and families to assist in developing business policies and structures that will succeed to the next generation. Mr. Denha attended Wayne State University and graduated with honors with a degree in Corporate Finance. After college, Mr. Denha then went to University of Detroit School of Law where he graduated with honors with his law degree. Feeling that he still needed more education, he then attended the University of Miami School of Law and completed his masters in law (LL.M.) in estate planning. The University of Miami is regarded as the premier school in the country for its program in estate planning. During his career he lectured extensively for many groups, some of which are UBS, Wells Fargo, Met Life, Michigan Association of Certified Public Accountants (MACPA), State Bar of Michigan, Michigan State Medical Society, Detroit Medical Society and its affiliates and Michigan Osteopathic Association to name a few. Mr. Denha continues to be called by many groups and associations to lecture and provide insight into the rapidly changing environment of estate planning. Mr. Denha continues to not only lecture to the life insurance industry, CPAs, financial advisors and specialized groups, but he is a frequent contributor of articles to many publications and is often called on to provide opinions and insight into the areas in which he specializes.
Mr. Denha has written articles for or contributed to many of the following, to name a few: Succession Planning chapter of Advising Closely Held Businesses in Michigan for the Institute of Continuing Legal Education; Forbes Magazine, Senior Living and Michigan Lawyers Weekly.
Mr. Denha has hosted and continues to be interviewed on both television and radio programs on the importance of planning. Additionally, he is a former faculty member at Oakland University's Personal Financial Planning Program where he has taught estate planning for those wishing to obtain a Certified Financial Planner (CFP) designation. Mr. Denha also serves as General Counsel for both local and national organizations and served as a past member of the Bank of Michigan's Board of Directors. Mr. Denha has continued to be selected by his peers as a Michigan "Super Lawyer" in estate planning; a "Top Lawyer" by Dbusiness magazine in Trusts and Estates and Tax Law; Five Star Wealth Manager award; and a New York Times Top Attorney in Michigan.
In addition to the estate and succession planning areas of law, Mr. Denha also specializes in an area commonly referred to as Asset Protection Planning (APP). As an APP attorney, Randy is frequently encountering those clients who are fearful of creditor claims that lack merit and for no other reason are brought into litigation because the client has "deep pockets". Typical clients in this area are physicians, business owners, builders, and real estate developers. APP is concerned with establishing entities and rearranging assets so that, in the event of a lawsuit, a creditor would have a difficult time attaching to the true asset because of the way such assets are arranged. Corporations, partnerships, LLCs, domestic trusts, and offshore trusts are commonly used in this area.
*E – explicit language may be used in this podcast.