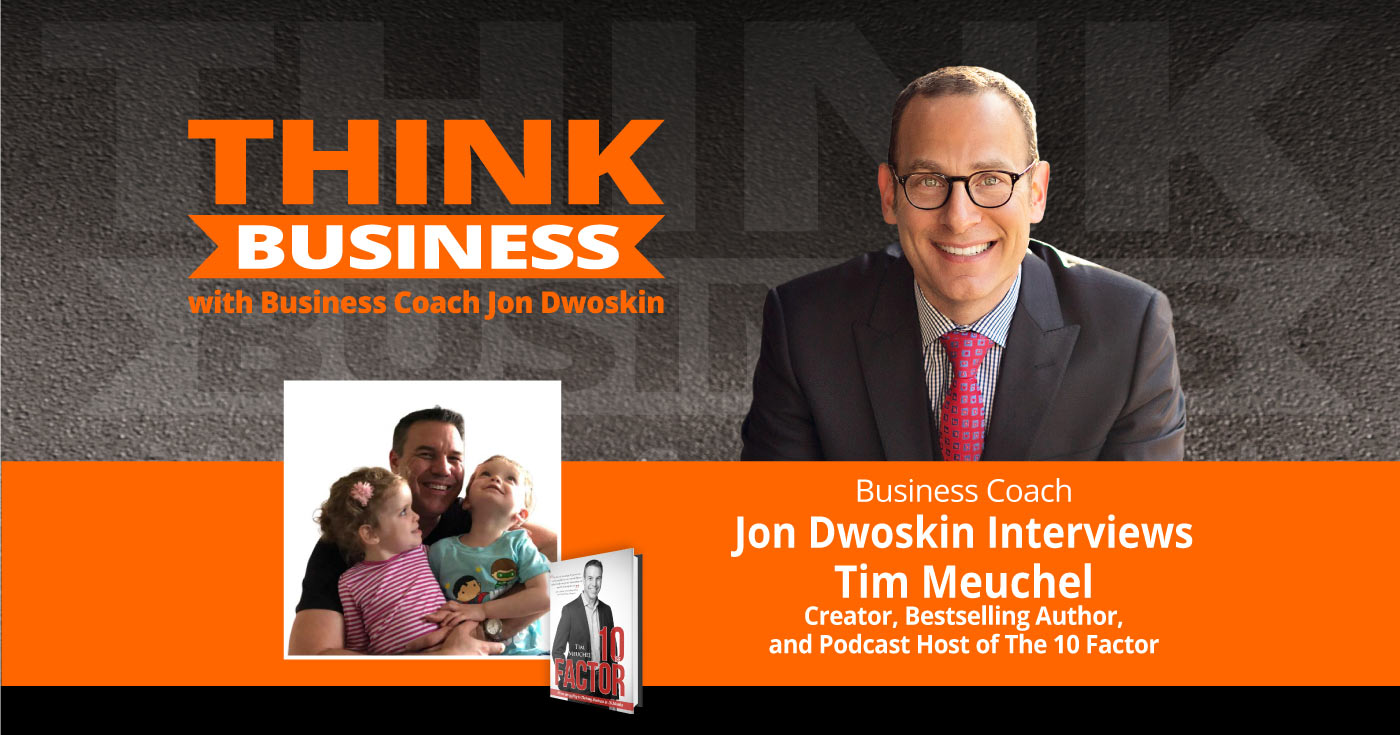 Fail Your Way to Success and Abundance Mindset vs Scarcity Mindset
Tim Meuchel, Creator, Bestselling Author, and Podcast Host of The 10 Factor
Tim Meuchel is the creator, bestselling author, and podcast host of The 10 Factor. Using his 10-Month Success Blueprint, Tim helps consultants and entrepreneurs create a thriving business built around their ideal lifestyle.
Like many successful entrepreneurs, Tim failed his way to success. In 2008, he lost $334,200 after resigning from a twelve-year corporate management career to pursue his side business full-time. His business grew exponentially, but one bad business deal left Tim's company almost bankrupt. Tapping into emergency funds, he fought back and restructured the business; resulting in a new profit producing model requiring less than 40% effort.
Seeing an opportunity to give back and help other struggling entrepreneurs, Tim reverse engineered his process, validated it with top entrepreneurs, and created a 10-Month Roadmap – The 10 Factor. Now, Tim can enjoy the life he dreamed with his three children while helping other entrepreneurs with kids do the same.
*E – explicit language may be used in this podcast.