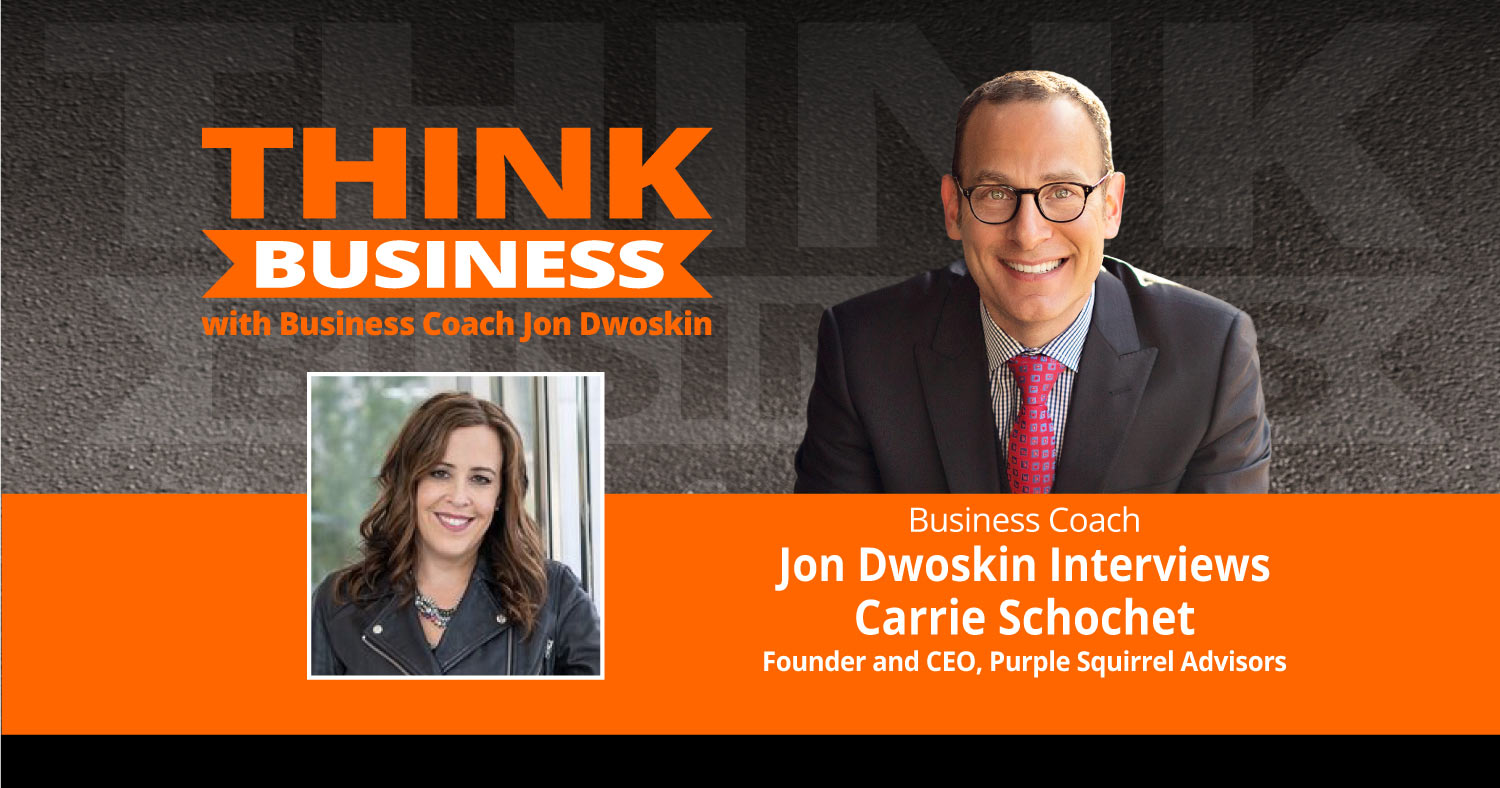 Building a Successful Company
Carrie Schochet is the Founder and CEO of Purple Squirrel Advisors, a boutique executive search firm based in Troy, Michigan. With a passion for helping companies grow by creating exceptional leadership teams, Carrie has spent the past 16 years connecting C-level and senior executives with leadership positions in finance, accounting, human resources, operations, sales, and marketing.
After graduating from the University of Notre Dame, Carrie moved to Chicago and spent over a decade climbing the ranks at one of the nation's leading recruitment and staffing firms. In late 2012, she moved back to Rochester Hills to be closer to family. In early 2015, Carrie launched Purple Squirrel Advisors with the mission of designing a consultative, "white glove" recruitment process customized to each client. Her team's expansive and loyal network combined with their direct sourcing activities helps to connect companies with unique candidates and fulfill even the most difficult searches.
Carrie is passionate about not only building a successful company but also solving challenges for business owners and senior leaders. She has established a brand at Purple Squirrel Advisors focused around enthusiasm, resilience, curiosity, integrity and compassion. She lives these values and applies them authentically to her everyday life. Carrie is humbled that Purple Squirrel Advisors has emerged as a thought leader in the executive recruitment industry and beyond.
Carrie's compassion and values have led to a passion of philanthropy and helping others. Carrie co-founded 100 Business Who Care to bring business leaders together who want to make a sizeable impact, while demonstrating true community leadership. Additionally, Carrie is the founder of CFO Next, a group she launched in early 2013 when she discovered a lack of resources and networking opportunities for transitioning or unemployed senior financial executives.
*E – explicit language may be used in this podcast.