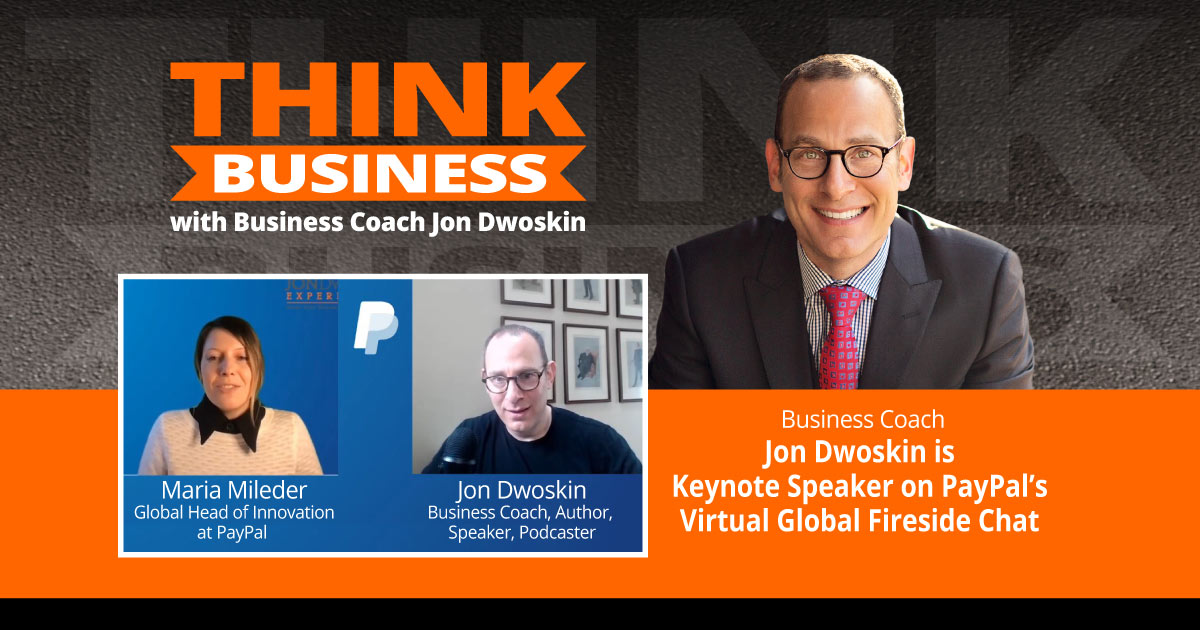 PayPal Virtual Keynote – Democratizing Business Coaching
Jon Dwoskin recently talked with Maria Mileder, Global Head of Innovation at PayPal on PayPal's Global Fireside Chat series to discuss democratizing business coaching. Learn tips that will help you improve your life and your business.
*E – explicit language may be used in this podcast.