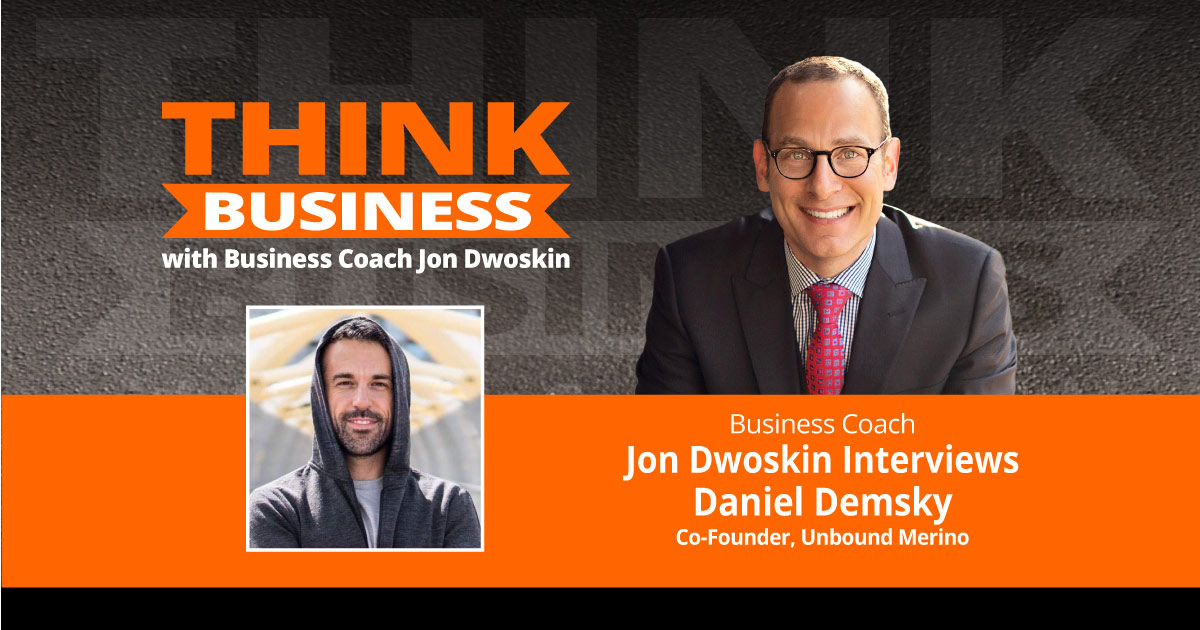 How To Start Building a Great Business Brand
Daniel Demsky is the Co-Founder of Unbound Merino, Co-Founder and Head of Business Development, BizMedia, A Digital Video Agency, Partner at Hitsu Socks, Board Member of EO Canada Regional Board, and Partner at dbrand.com, a manufacturer of vinyl skins for laptops and smartphones.
Unbound Merino:
Stylish, simple Merino wool apparel that can be worn for weeks or even months – without ever needing to be washed. That means you can ditch the big suitcase when traveling, because all you'll need is your carry-on. Unbound Merino has created travel essentials that will bring out the true minimalist in you.
Unbound Marino's Story:
Unbound Merino was created by three lifelong friends who spent their high school days taking road trips across America to see their favorite bands. Every time they came home, all they could think about was saving enough money for the next big adventure.
It didn't take long until they turned their sights on the rest of the world. Like many seasoned travelers, they were drawn to the incredible natural benefits of Merino wool. The fabric was perfectly suited for travel, but it was typically designed as high performance outdoor activewear, with flashy logos and unnecessary embellishments. Sure, it performed great on a hike, but they wanted something that did that and also looked great at a restaurant, in a museum, at a rock concert and out on the town.
After years of researching, designing, and prototyping – they partnered with industry leaders to create the most stylish, versatile and highest performing Merino wool clothing that's made specifically for travel and everyday life.
Unbound Merino's purpose is to create simple, high performance clothing that is versatile enough for any occasion.
Today, Unbound Merino is worn by countless fellow travelers all over the world. Their clothing is designed to help pack and own less so you can focus your energy on the experiences that matter most. Unbound Merino's promise is freedom through simplicity.
*E – explicit language may be used in this podcast.