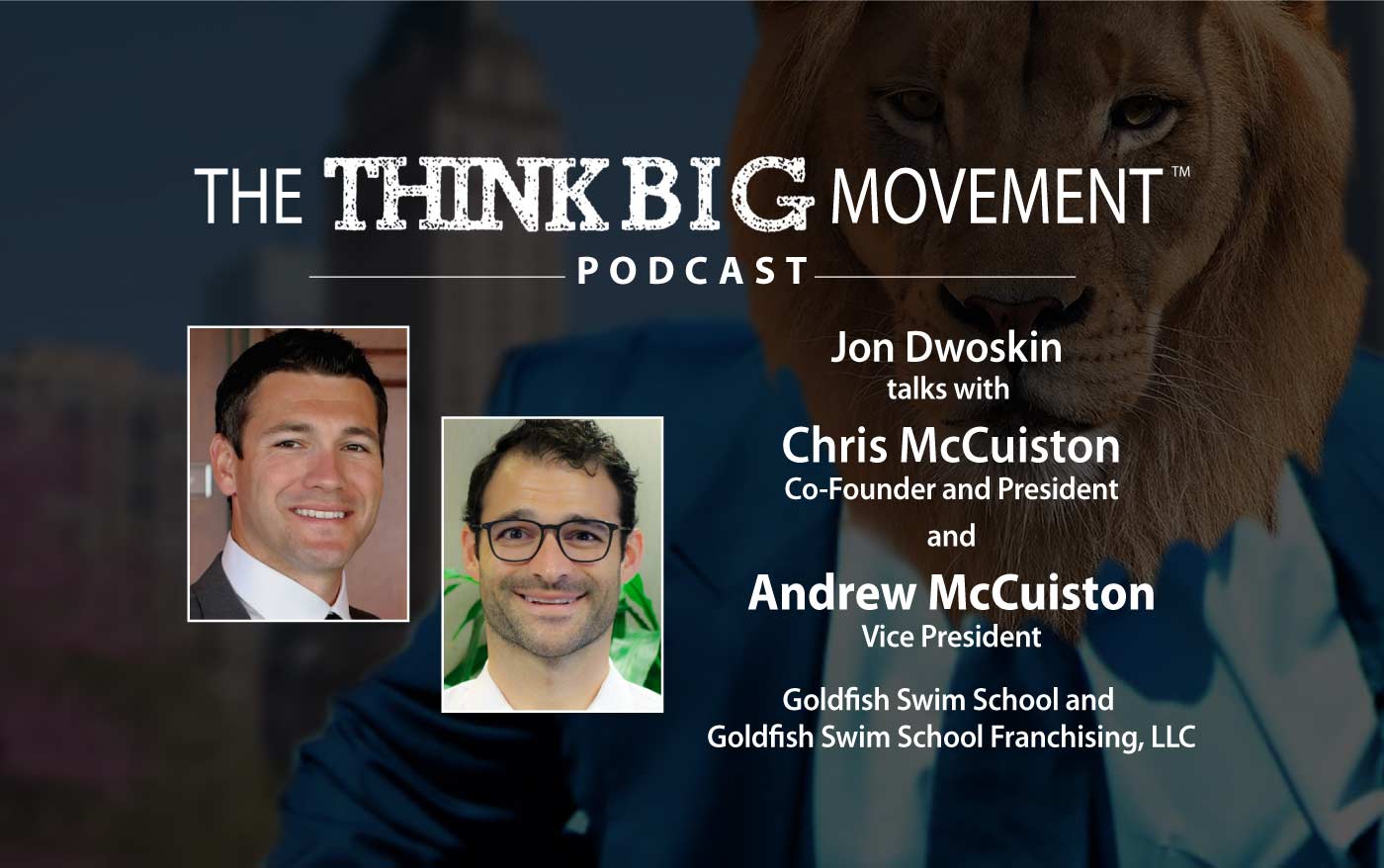 Turning and Growing your passion into a thriving business with Brothers – Co-Founder and President Chris McCuiston and VP Andrew McCuiston of Goldfish Swim School and Goldfish Swim School Franchising, LLC.
Andrew McCuiston went to college at the University of Denver where he was a business major and played division 1 lacrosse for the Pioneers. After graduating from Denver, he moved to southern California and worked for the largest privately owned water bottle manufacturing company in the United States for two years before moving home to Detroit to help start the Goldfish Swim School Franchising company with his brother Chris.
Learn more on the Goldfish Swim School website
*E – explicit language may be used in this podcast.
Read the transcript
Check back for full transcript.