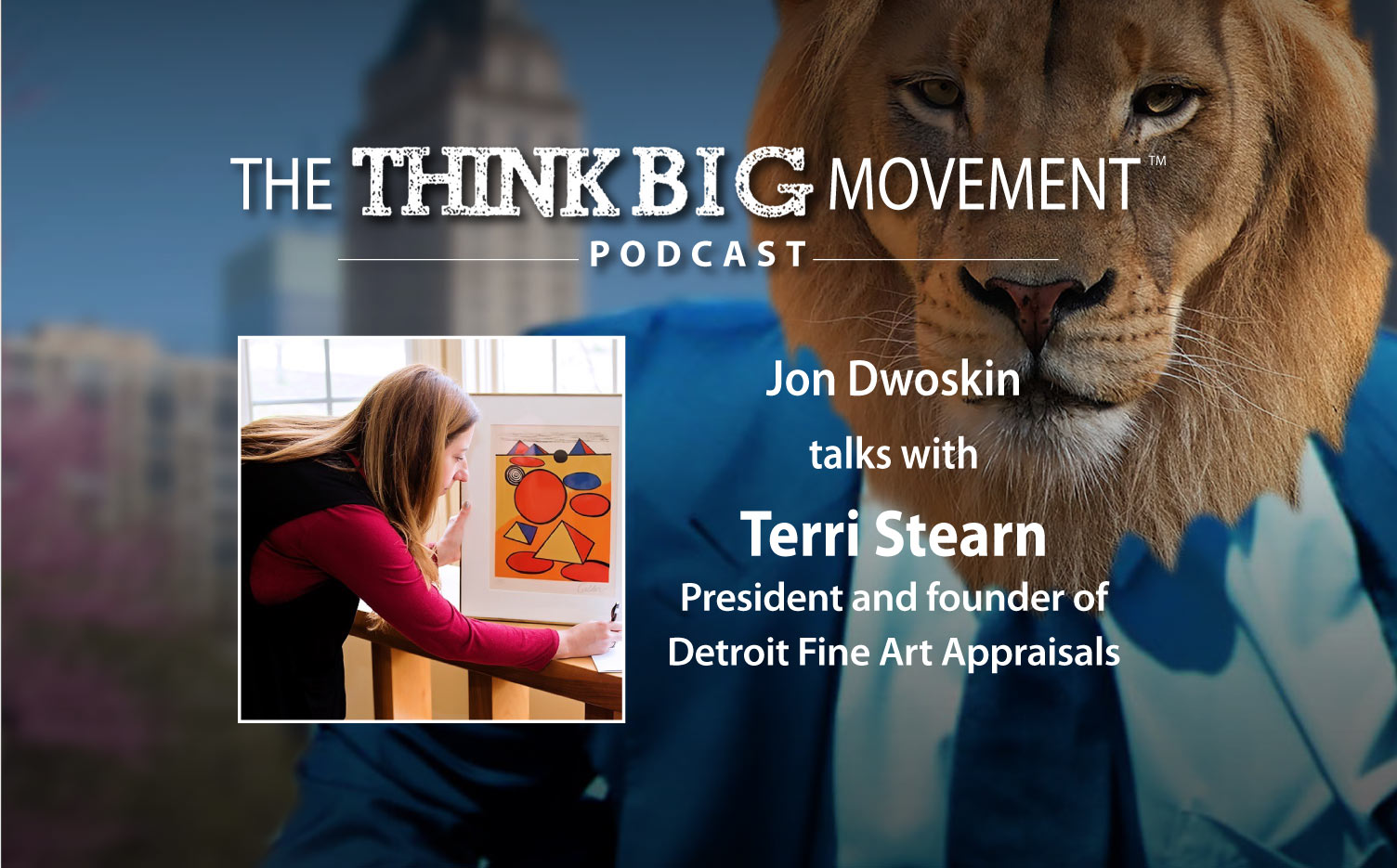 Terri Stearn is an expert in art appraisal services. After graduating from Eastern Michigan University with a BFA in 1992 she went on to serve as the Director of 3 separate galleries in the Metro Detroit Area and curated close to 50 exhibitions in galleries and museums.
In 2014 she passed her USPAP (United Standards Professional Appraisal Practice) examination and is currently enrolled in continuing accreditation classes in personal property. Since that time, she has been a member of the Detroit chapter of the American Society of Appraisers serving as Secretary, Treasurer and Vice President.
Her company, Detroit Fine Art Appraisals, which has been in business since 2013, specializes in appraising all forms of Fine Art including, but not limited to, post war modern art, contemporary art, glass and ceramic art and artworks by Detroit artists. Some of her clients have included, Attorney Henry Gornbein, Attorney, Stanley Schwartz, Comerica Bank, Detroit Institute of Arts, Flagstar Bank, Korotkin Insurance Group and The Motor City Casino.
Terri works hand in hand with Le Shoppe Too, a high end Mid Century resale store brokering art sales all over the world.
Most recently Terri serve as a Grant panelist for The Michigan Council for Arts and Culture awarding over $100,000 to arts in the school programs.
*E – explicit language may be used in this podcast.