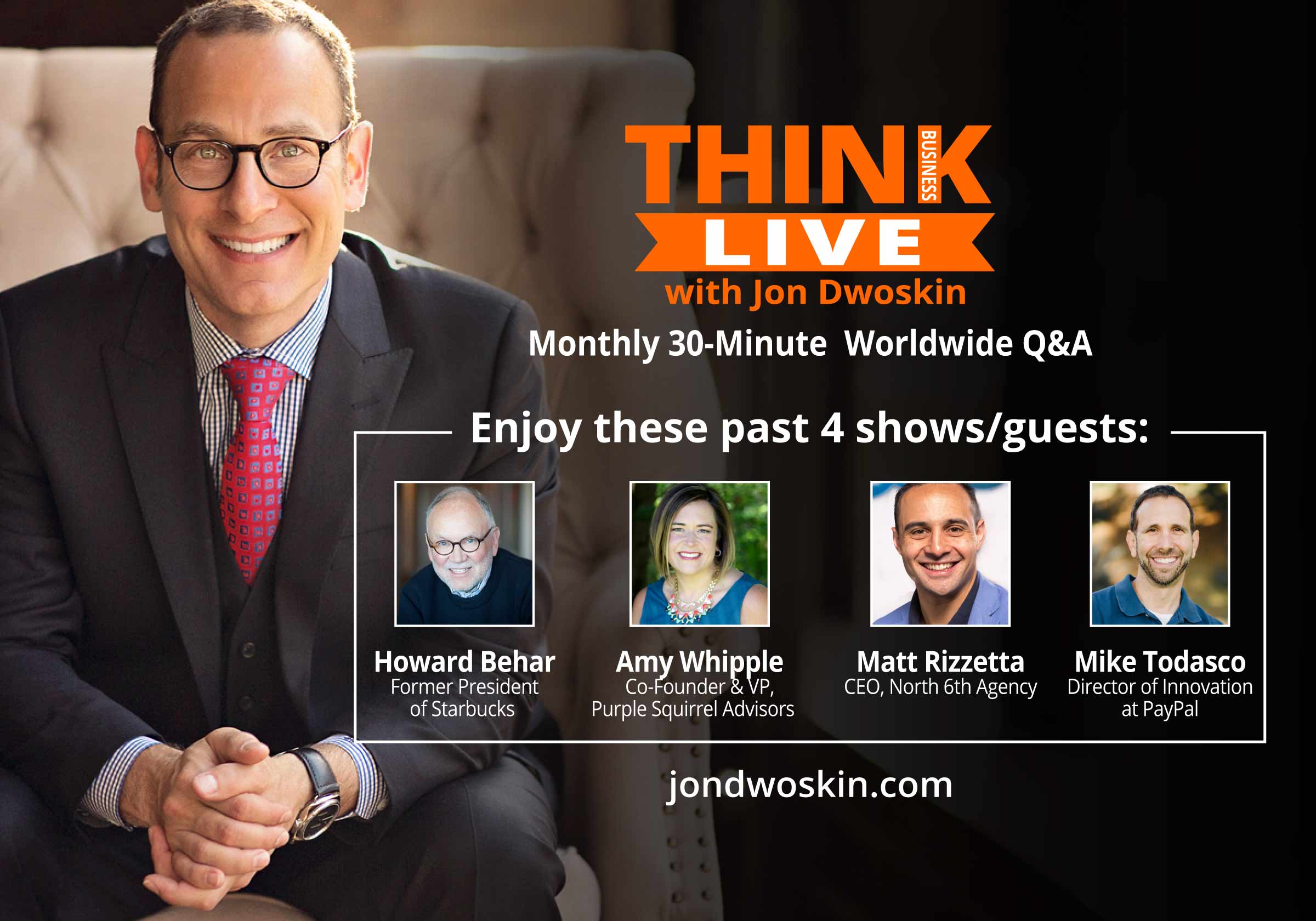 Howard Behar, Former President of Starbucks
 – Theme: Growing the soul of your business the Starbucks way! –
Listen to Jon's recent conversation with Howard Behar
For 21 years Howard Behar led Starbuck's domestic business as President of North America, and he became the founding President of Starbucks International, opening the very first store outside of North America in Japan. During his tenure, he participated in the growth of the company from only 28 stores to over 15,000 stores spanning five continents. He served on the Starbucks Board of Directors for twelve years before retiring.
Howard now serves on the boards of several for-profit and non-profit organizations, including Education Element, iD Tech, The School of Leadership Studies at Gonzaga University. He is on the advisory boards of Anthos Capital, University of Washington Foundation, and a Trustee for The Sheri and Les Biller Family Foundation.
Amy Whipple, Co-Founder & VP, Purple Squirrel Advisors
Theme: Growing your business and recruiting
Matt Rizzetta, CEO, North 6th Agency
Theme: Growing your business with PR and marketing
Matt Rizzetta is the President and CEO of North 6th Agency, Inc. (N6A), a leading brand communications agency based in New York City.
Under Rizzetta's leadership, N6A has been ranked as the #1 fastest-growing agency in the United States in its revenue category by O'Dwyers. N6A has been awarded several prestigious industry recognitions, including New York Observer Power Agency List, Summit International Award, PR News Marketing and PR Leader of the Year, and has been selected as one of the "coolest spaces at the hottest PR firms" by the New York Observer.
Mike Todasco, Director of Innovation at PayPal
Theme: Growing your business with innovation
Mike Todasco is the Director of Innovation at PayPal responsible for increasing the creative output of employees across the company. Prior to that Mike spent time at PayPal in Product Management, Product Marketing, Product Launch and Product Analytics roles. Before joining PayPal he was the Founder and CEO of the eCommerce marketplace, Sketch Maven.