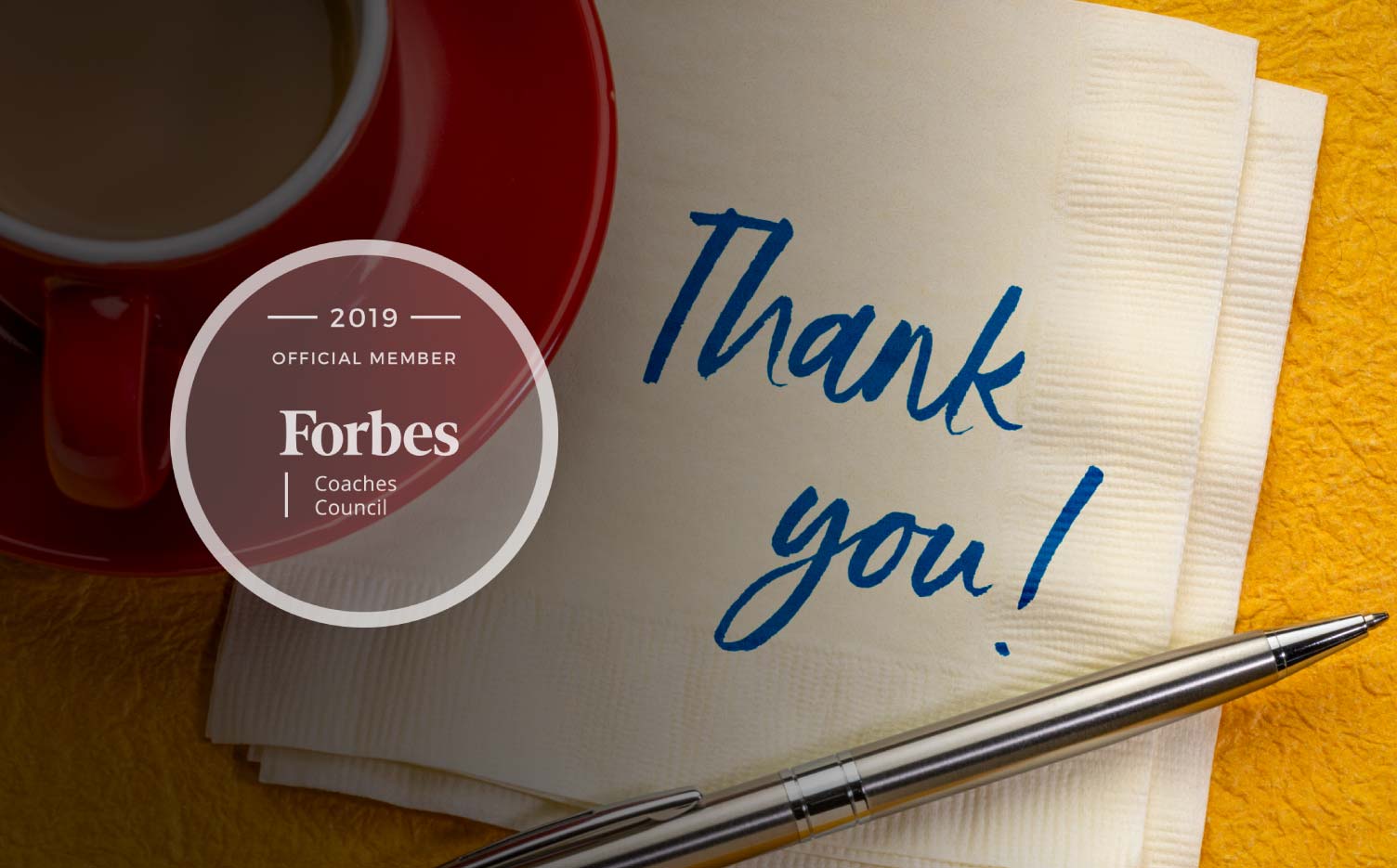 Read Jon's Forbes Coaches Council Article, Pause and Say Thank You   
Excerpt:
Sometimes it's just amazing to think of all the things that undergo formal study. Even something as simple as saying thank you has come under a rash of scientific analysis these past few years. One study, published in 2018 by Royal Society Open Science, made big news by pointing out that many languages don't have the words for "thank you" and that a lack of thanking can be a good thing, since it shows that society is working as it should. When everyone is being cooperative, the researchers said, it's barely noticed — and apparently not worth mentioning.
I understand the thesis, but I couldn't disagree more. Expressing gratitude is an essential part of my day, every day, and it should become a routine habit for you, as well.