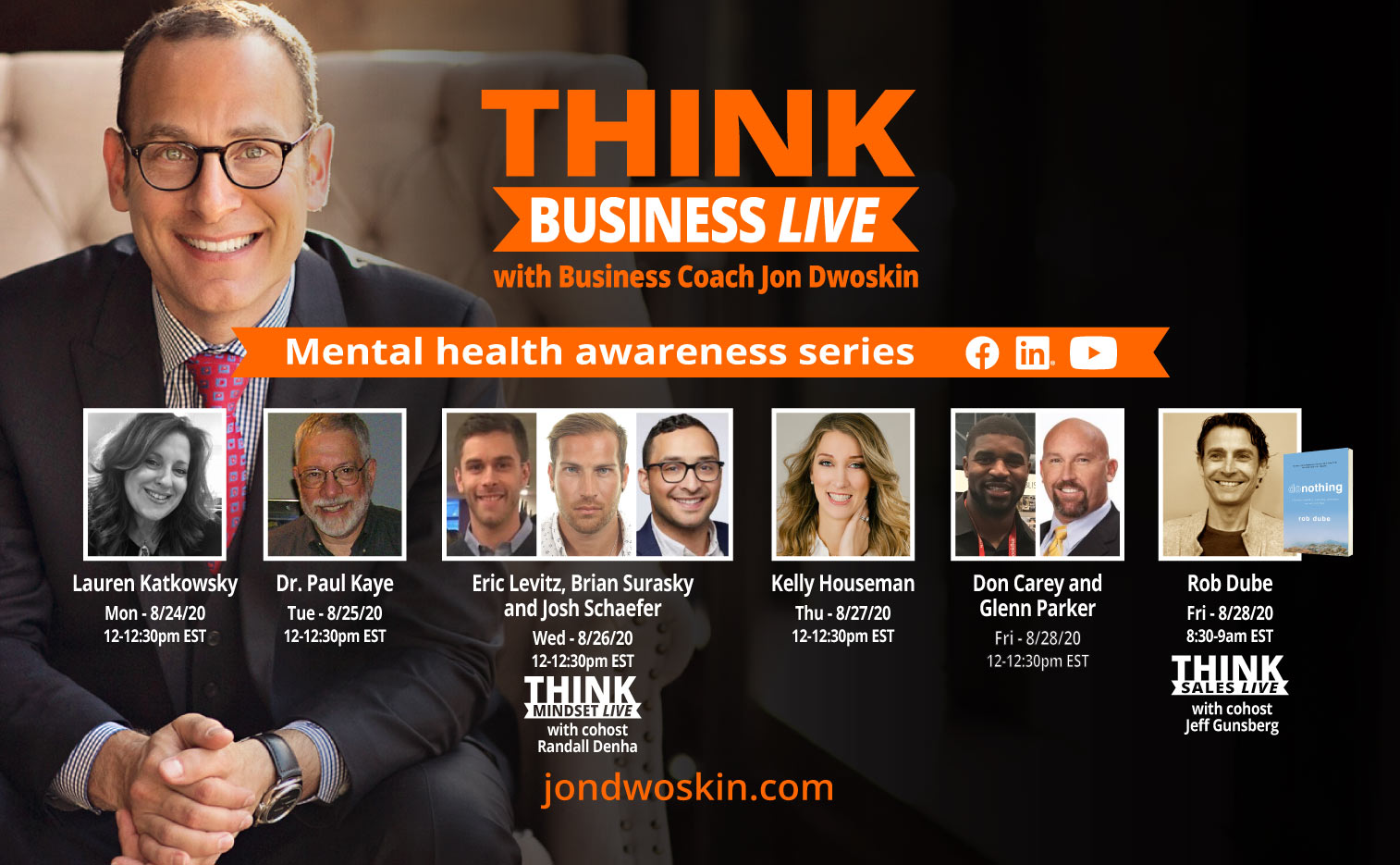 After watching Michael Phelps documentary – The Weight of Gold – discussing the mental struggles of many Olympians and hearing about the daily stress many are going thru coping with the stresses surrounding COVID, I wanted to dedicate a week to talking about mental health.
Jon and Lauren discuss how to navigate ourselves and family thru COVID, the schoolyear and winter months.
Jon sits down with his therapist, Dr Paul Kaye on how to get back to center during stressful times in our lives.
Jon sits down with Eric Levitz, Brian Surasky and Josh Schaefer with the AZ HOUSE – addiction recovery center to talk about recognizing and over-coming addiction.
Jon talks with Kelly Kelly Houseman, mental health counselor, about the importance of talk therapy and overcoming breaking stigmas.
Jon and Jeff talk with Rob Dube, author of 'Do Nothing' on the power of meditation and how to quiet our minds and get back to center during stressful times.
Jon talks with Don Carey and Glenn Parker, former NFL players, about life after the NFL and finding their new purpose.
*E – explicit language may be used in this podcast.