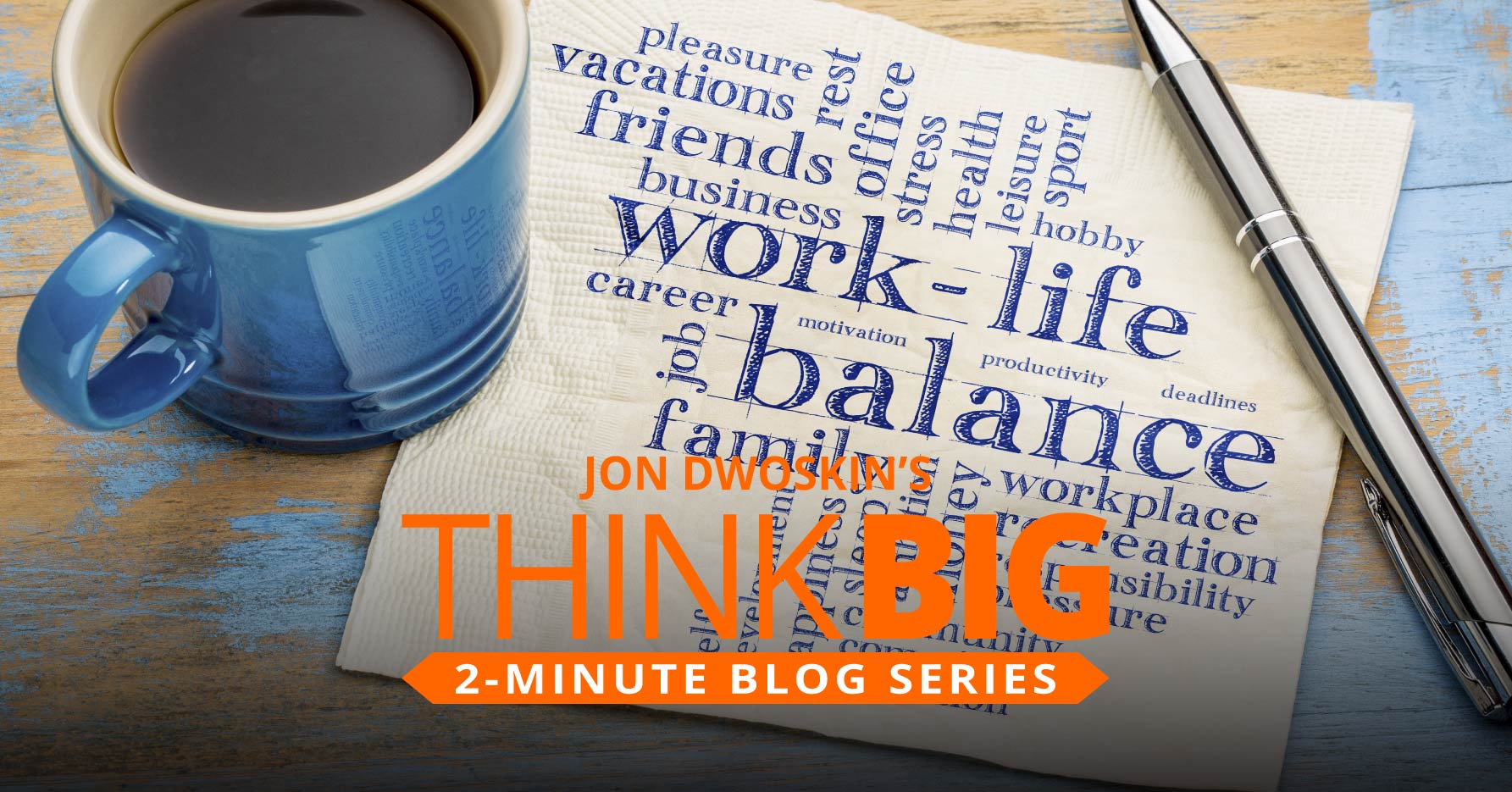 As the old saw goes, nobody ever lay on their deathbed wishing they had worked more. Maintaining a healthy work-life balance is just as important as meeting your sales goals and growing your bottom line.
Here are some books to help keep it all in perspective:
Principles: Life and Work
Ray Dalio
Everyday Karma
Carmen Harra
Maximum Achievement: Strategies and Skills that Will Unlock Your Hidden Powers to Succeed
Brian Tracy
The Power of Full Engagement: Managing Energy, Not Time, Is the Key to High Performance and Personal Renewal
Jim Loehr
A Technique for Producing Ideas: The Simple, Five-step Formula Anyone Can Use to Be More Creative in Business and in Life!
James Webb Young
Tools of Titans: The Tactics, Routines, and Habits of Billionaires, Icons, and World-Class Performers
Timothy Ferriss
Daring Greatly: How the Courage to Be Vulnerable Transforms the Way We Live, Love, Parent, and Lead
By Brené Brown
The 7 Habits of Highly Effective People: Powerful Lessons in Personal Change
Stephen R. Covey
The Effective Executive: The Definitive Guide to Getting the Right Things Done
Peter F. Drucker
Less Doing, More Living: Make Everything in Life Easier
Ari Meisel
E-commerce businesswoman Katie Thurmes says it well: "You can't do a good job if your job is all you do." Work hard, play hard and always …
THINK BIG!
Jon