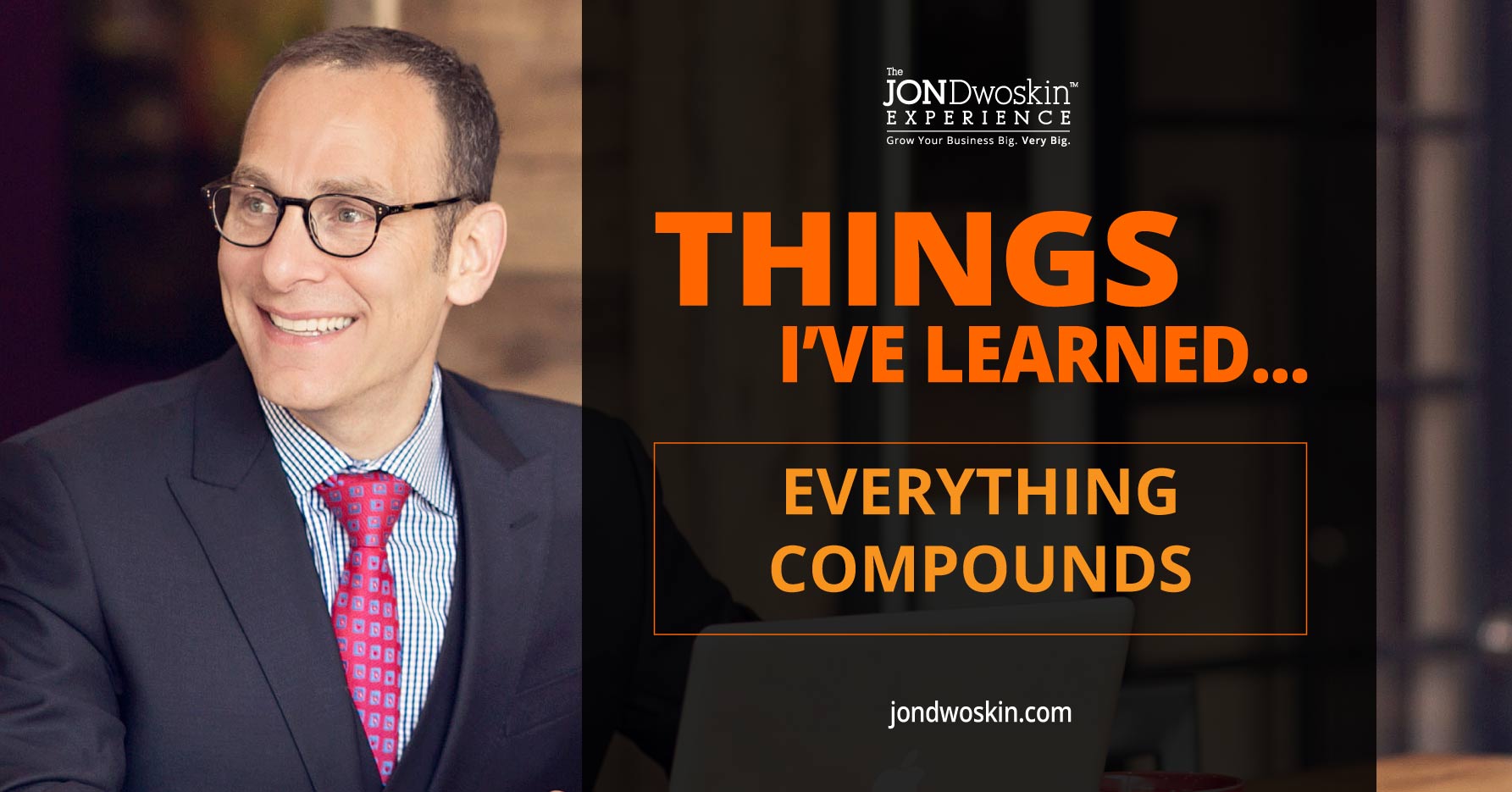 I'm still a work in progress and wanted to share some things I have learned and continue to learn in my 50 years.
1. I love family dinners – they feed my soul.
2. White male privilege is real and I am learning more everyday so my daughter will be paid her worth, as well as all other human beings.
3. Everyone has a book inside them – all you need is a great editor.
4. If you do something every day and have impeccable follow up, you will grow.
5. Everything compounds – positive and negative.
Share your lessons with the world. You never know who needs to hear – or read — your words and wisdom!
THINK BIG!
Jon