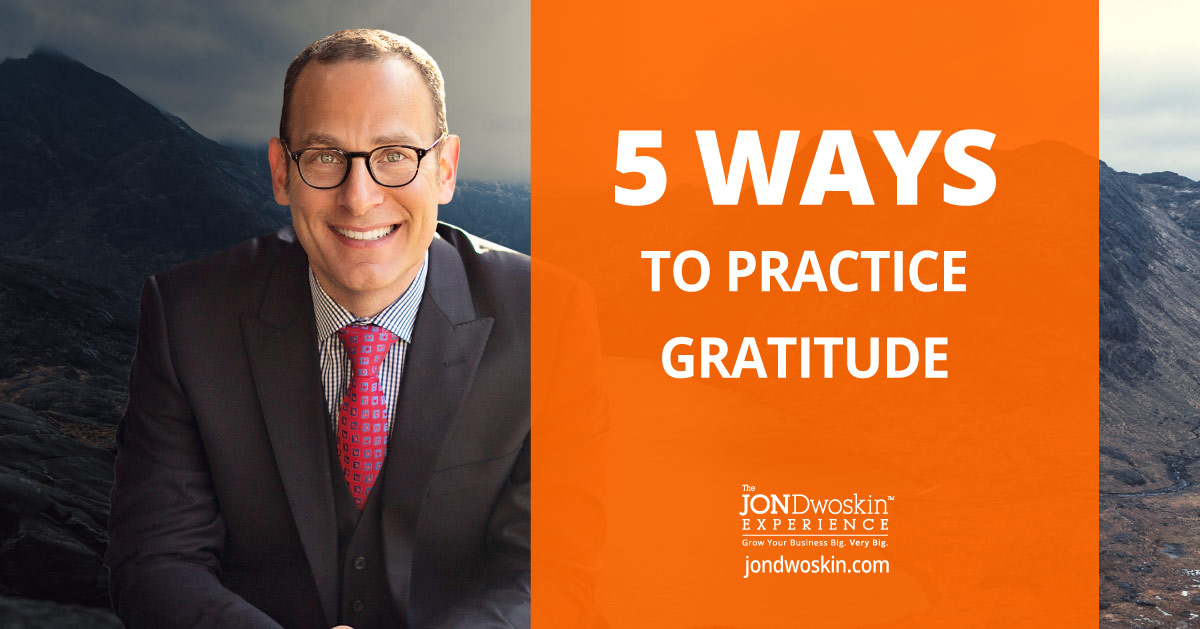 We are all running fast. Post-COVID, things seem to be moving fast and slow at the same time. We must do what we can to stay grounded and in alignment throughout the day.  
This will allow our best selves to show up for our family, business, teams, friends and most importantly ourselves.  
Keep a journal and write down a minimum of one thing you are grateful for every morning.
Remember to say, "thank you" to a minimum of three people every day.
Take a midday walk or sit in a quiet place and take ten deep breaths in silence.
Take time to reflect or meditate for a minimum of one minute a day.
Write down three things at the end of each day that you were grateful for from the day. 
Enjoy your moments!  
THINK BIG!
Jon